Name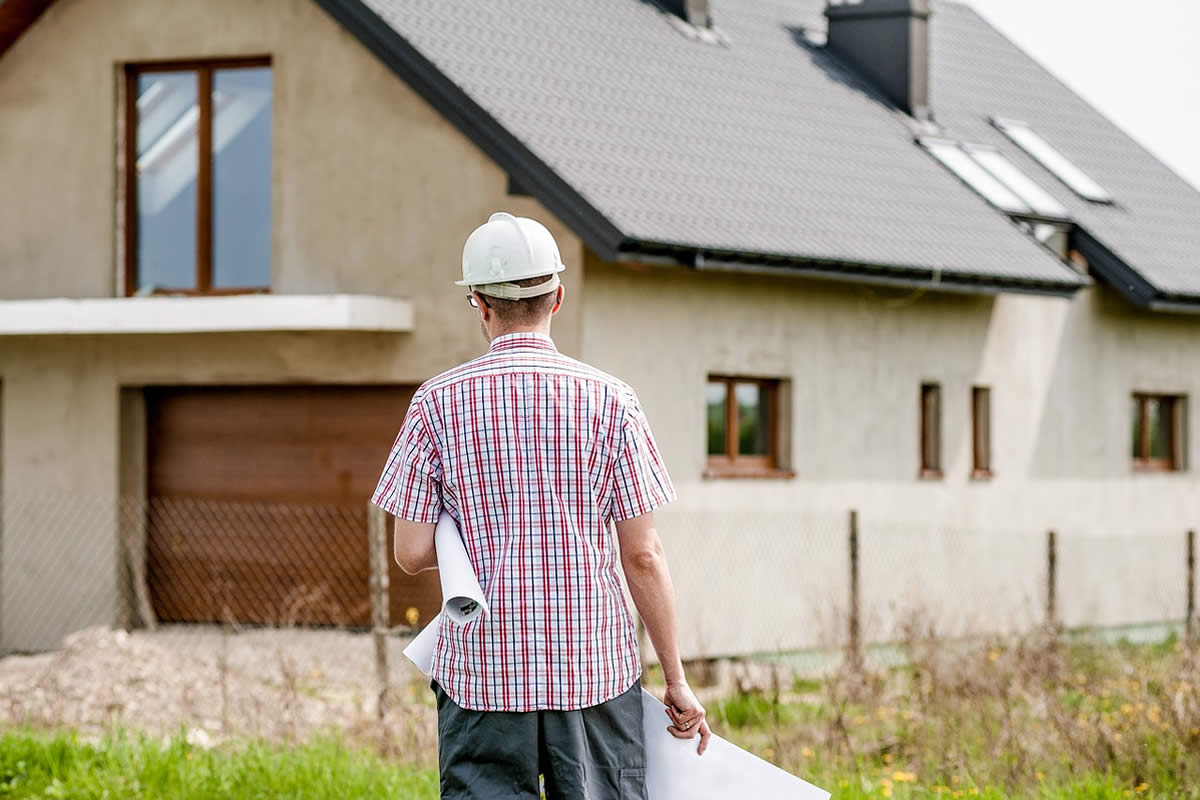 Are you ready to install a fence around your business or residence? When you want to add privacy, security, or just curb appeal to your property, you may want to install a fence around the perimeter of your home or business. Fences add a great deal of function to your space, which can enhance your lifestyle and make your business more attractive and simpler. When it comes time to choose a fencing contractors in Jacksonville to take care of your needs, you will want to find the best in the bus...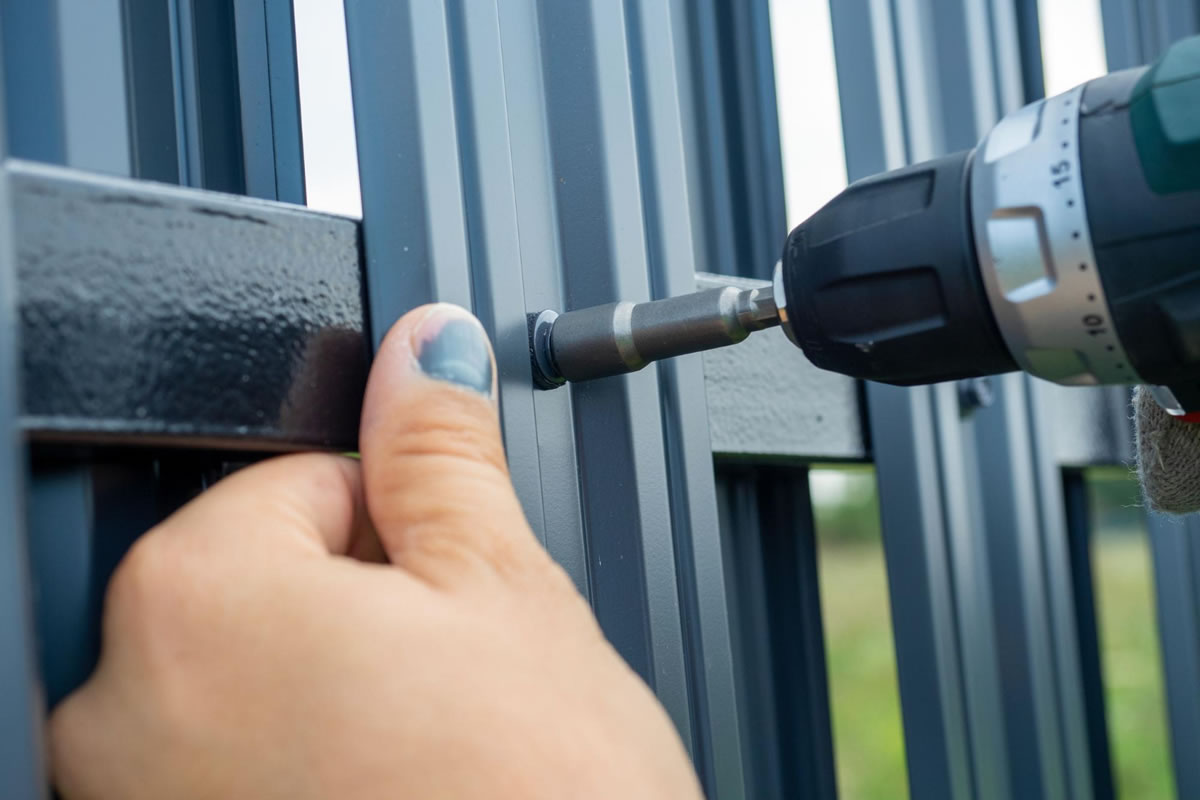 Metal fence materials are among the most popular materials on the market, as they offer durable and attractive options. When you have a metal fence, you need to understand how to care for it properly. This depends on whether you have aluminum, steel, or iron, as these are the most common metals used for fencing, and they all require specific care instructions over their lifespan. As a contractor that specializes in fence repair in Jacksonville, we work closely with our clients to maintain and...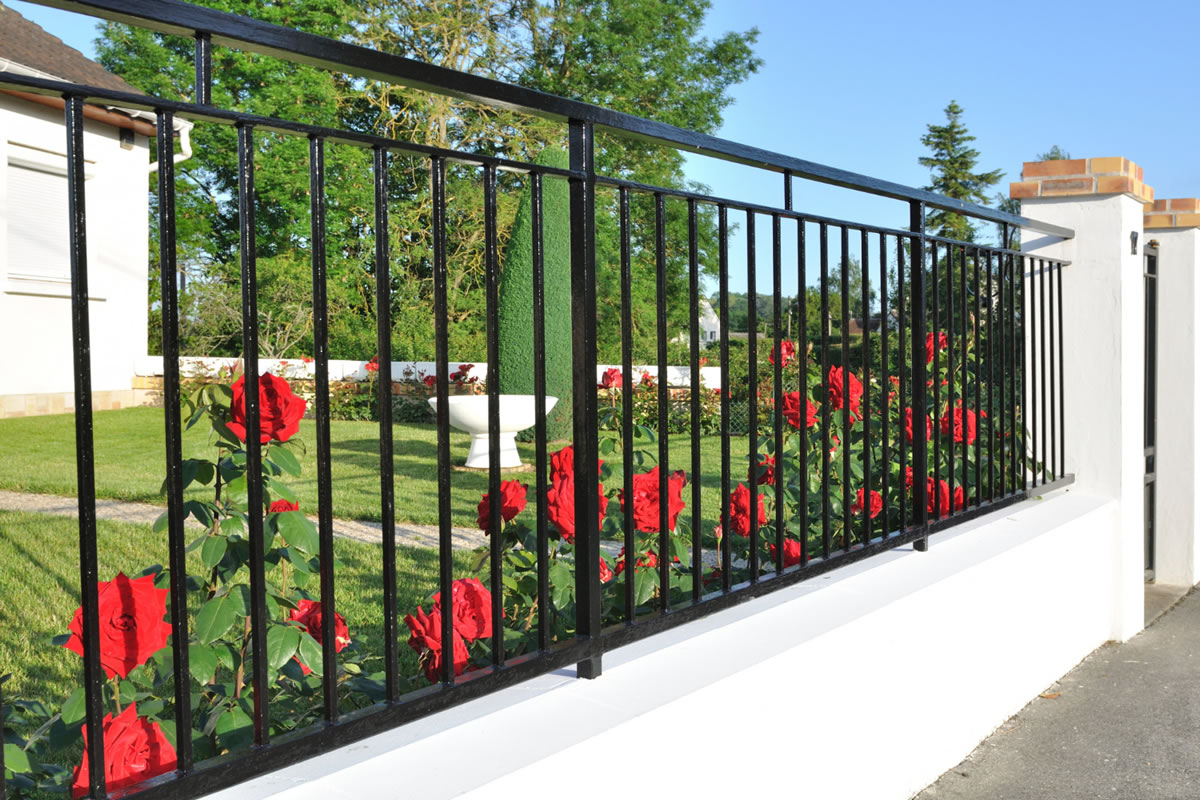 Whether you are concerned about criminal activity or you just want to be left alone, you may find yourself wondering how to enhance the safety around your home. With the help of fence companies in Jacksonville, you can add features that will deter any trespassers and give you much more security on your property. These are a few simple ways that you can add safety to your property. Add Exterior Lighting Many burglars will be deterred from a well-lit property. When people ...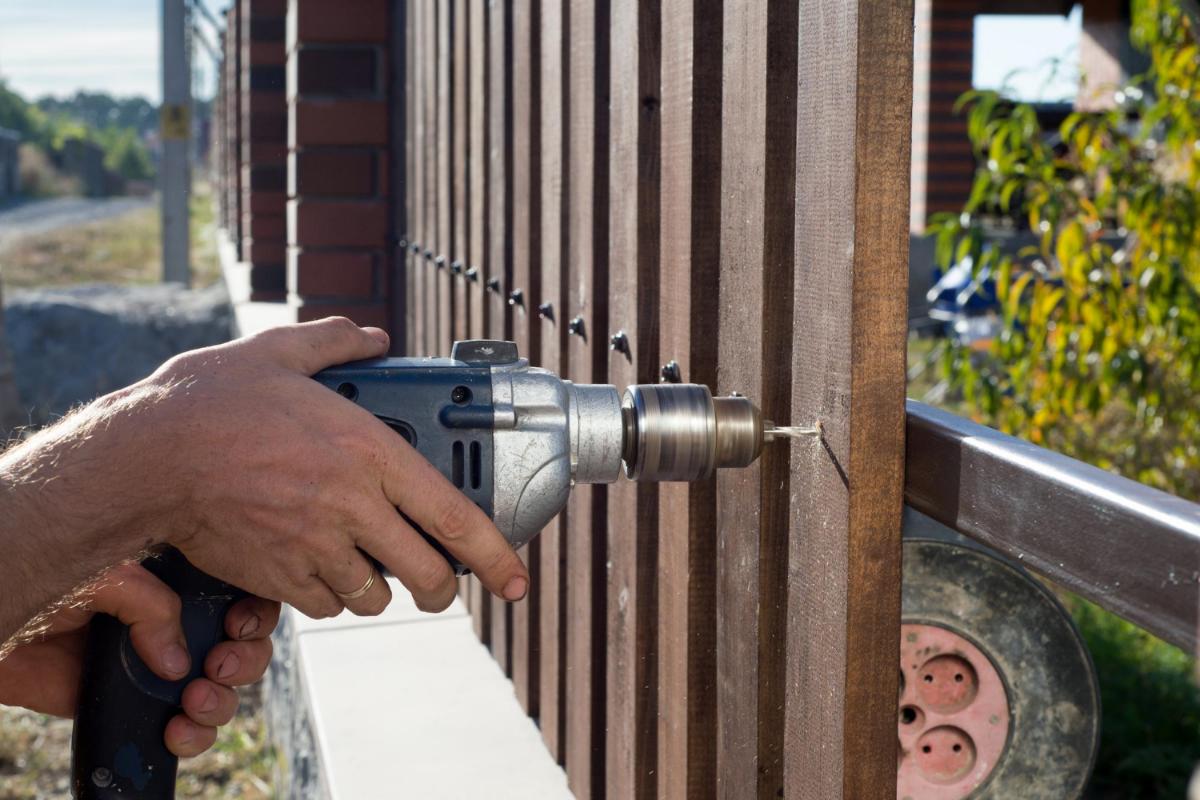 The fence you build around your yard is about more than just privacy. It is about practicality and appeal. There are many different types of fence materials you can use, and honestly, they all have their perks. While there is a decent variety of fencing materials, wood has always remained a top choice for homeowners. The appeal of wood fence extends further than the affordability or natural beauty. Wood material comes in a large selection of sizes, colors, and heights, so talk to your fencing...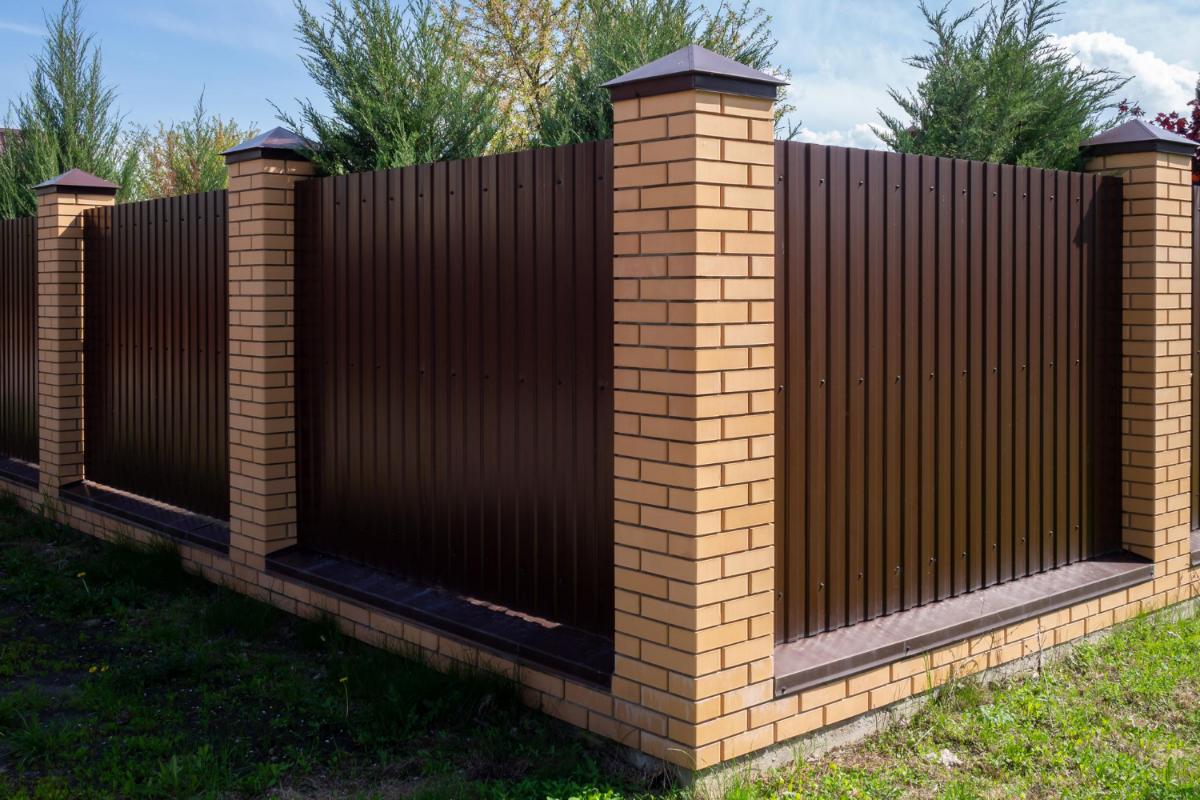 Are you worried about the safety of your home? Do you want to install more security features around your property? When you talk with our fencing contractors in Jacksonville, we will be able to suggest many options to add security to your home. These are a few features you should consider installing to add safety to your residence. Security Systems Your brand-new home should have some security system, whether a simple do-it-yourself system or one with professional ...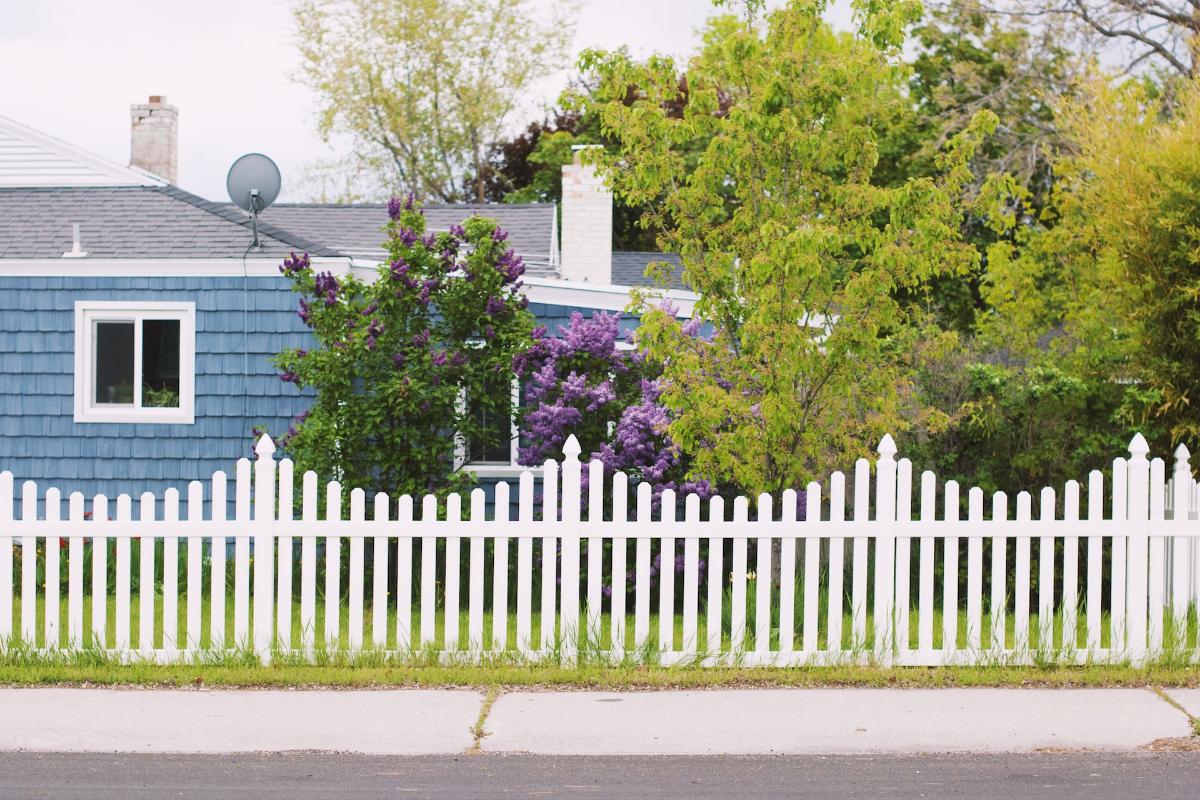 Are you looking to add an easy-to-maintain, beautiful fence to your property? By adding a fence to your home, you can not only create a functional and safe space, but you can boost your curb appeal in the process. Many homeowners do not shy away from choosing fencing materials that best match the style and aesthetic of their homes. While you also add security and privacy, you can choose fencing materials that match your style. As one of the top fence companies in Jacksonville, we are here to ...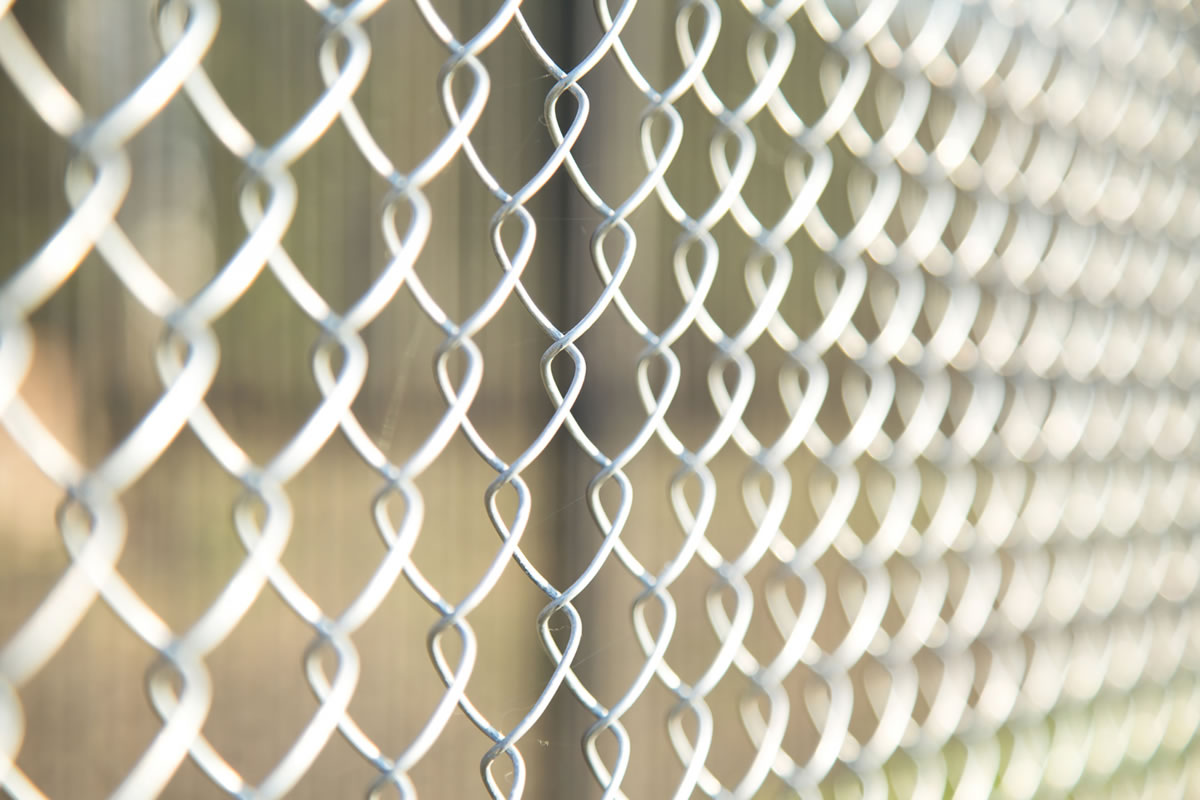 Are you looking for ways to enhance the safety of your property? Do you want to create clear boundaries between you and your neighbors? When you install a fence around your property, you can not only show the neighborhood where your land starts and stops, but you can deter any trespassers from entering your yard. As fencing contractors in Jacksonville, we work with many homeowners to create a safe and secure yard. These are a few types of fences that will enhance the safety and security of yo...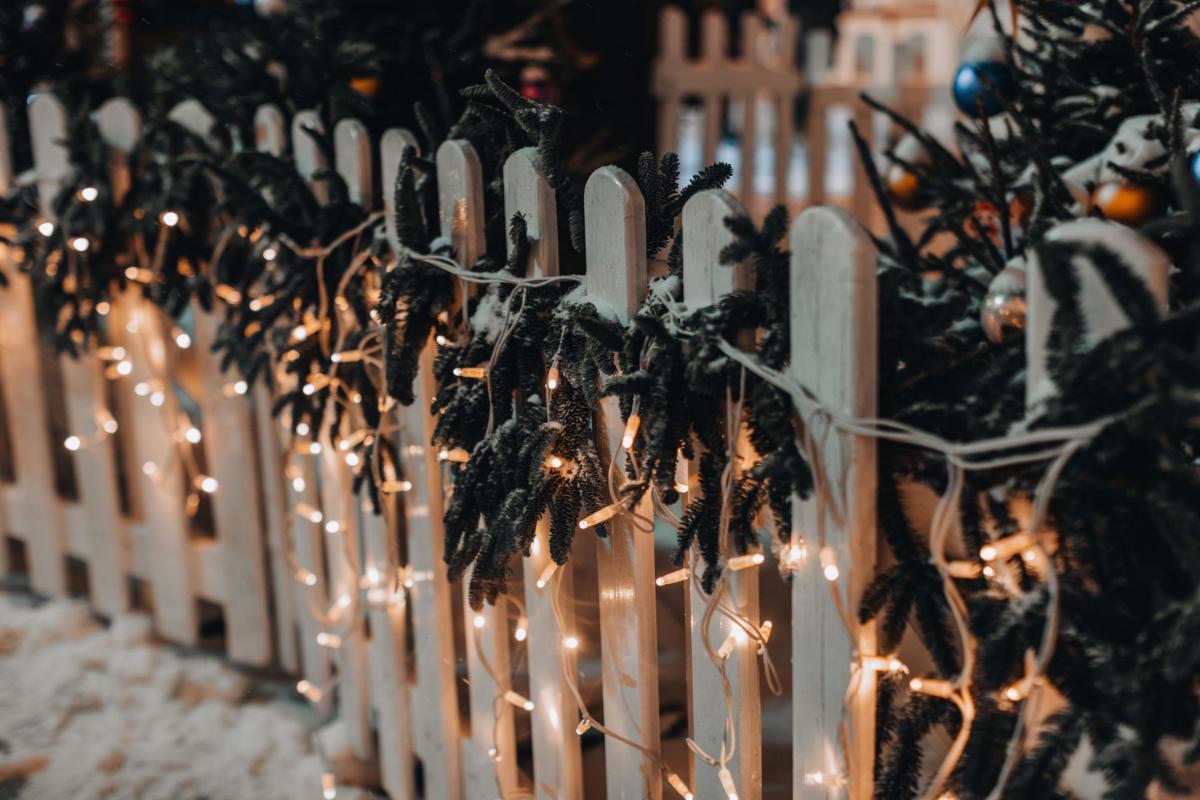 With the holidays approaching quickly, you may be starting to decorate your home with cheerful colors and decorations. As you deck the halls inside your home, you also want to create some beautiful curb appeal and décor to light your path home. Decorating your home can be easy, as you can string lights and add a cute porch sign or doormat to your home. However, you also do not want to forget about your fence. As experts in fence installation and fence repair in Jacksonville, we have se...
Having a dog is one of the best parts of life, as you can enjoy having a furry companion and caring for a sweet pet. However, caring for a dog also requires time and dedication to their needs. Some dog breeds have excessive amounts of energy that may require them to run, walk, and exercise often throughout the day. This may not always be possible, especially if you have to take them for walks or runs yourself. However, when you install your own dog fence, you can eliminate those responsibilit...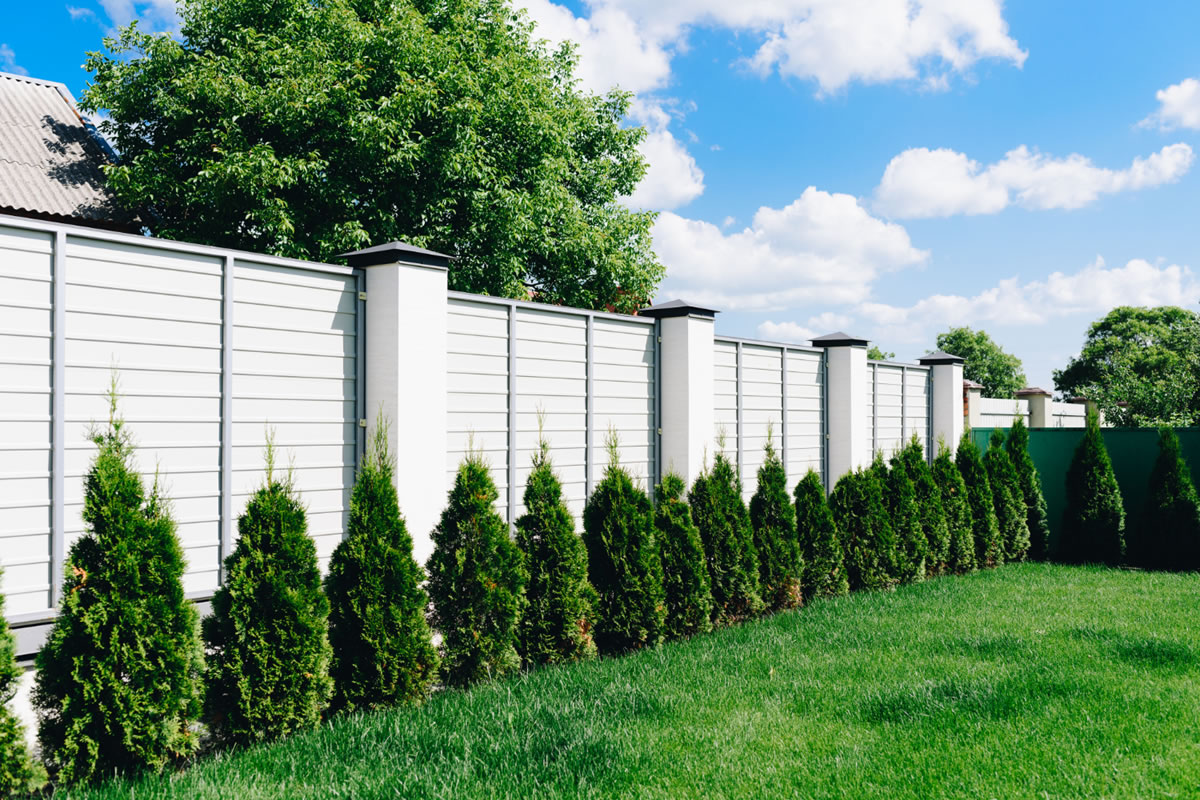 Are you tired of feeling like you are never alone when you spend time in your backyard? Living in a neighborhood has many perks, but it can also have a lack of privacy that may deter you from doing certain activities and truly enjoying the space you have. If you are constantly being bothered by nosy neighbors, or you want to create a private oasis in your own backyard, it may be time for a privacy fence. As quality fence contractors in Jacksonville, we help many homeowners create the fence th...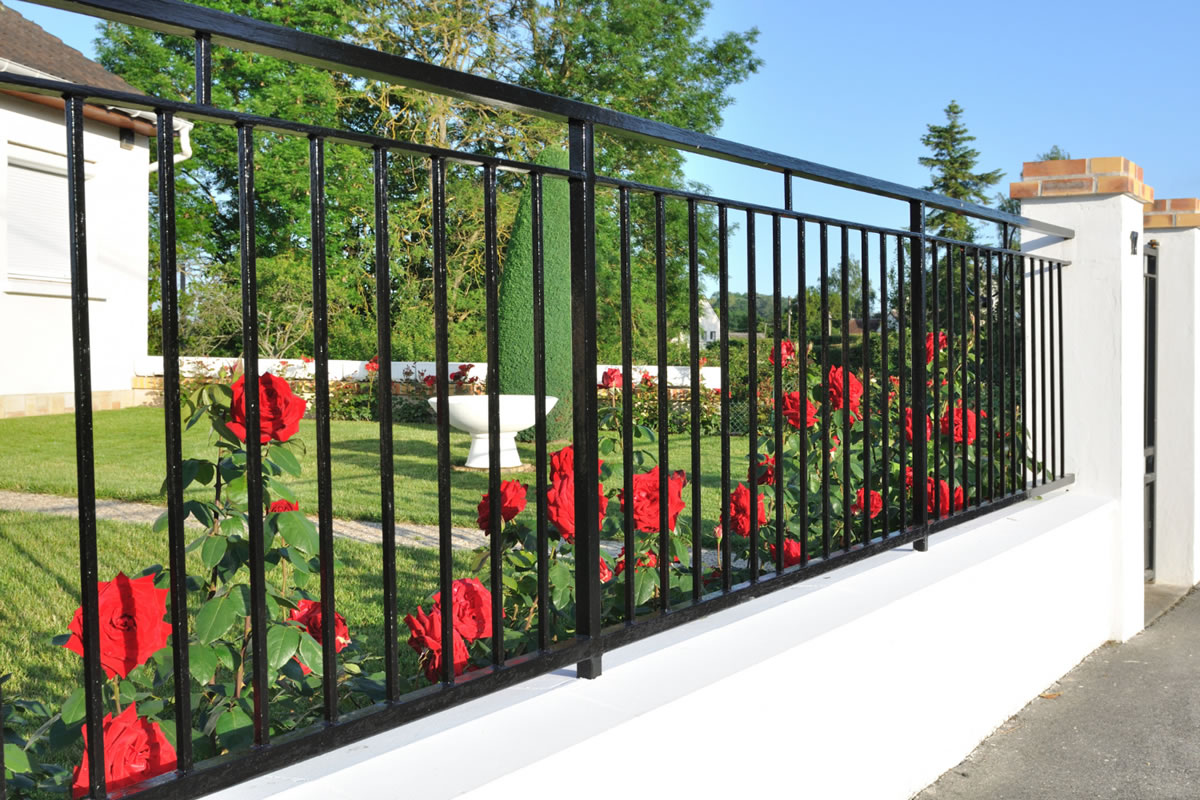 Building a fence can enhance the function of your yard and also give you the ultimate escape right in your own backyard. When you are ready to build the fence of your dreams, you will want to sit down to plan the perfect fence. These are some of the considerations to keep in mind as you start planning your fence. Goals for Your Fence Before choosing the right materials for your fence, you need to decide its function. What are you trying to accomplish by installing a fenc...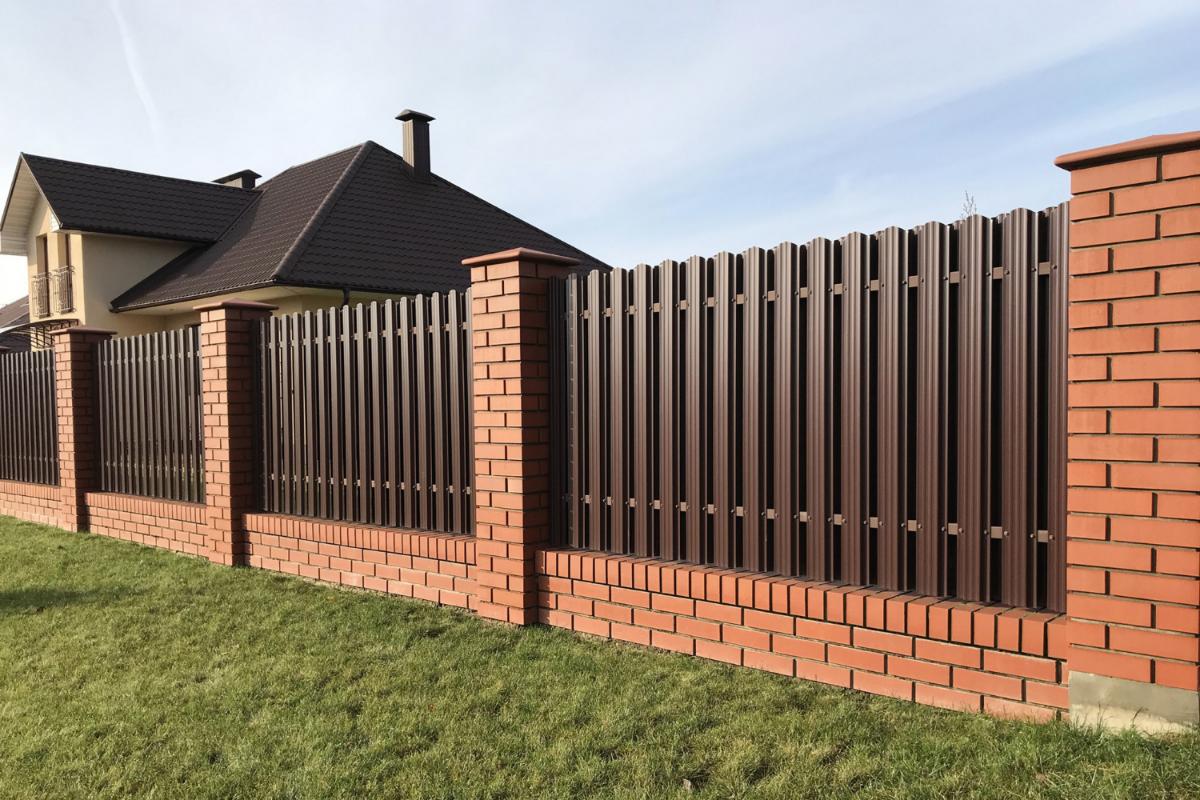 You hope to install a fence on your land but don't understand the specialized terms. Our fencing contractors in Jacksonville are here to assist with words you need to comprehend. As with most acquisitions, the more you learn about commercial fencing, the easier it is to choose the proper barrier. Few customers, however, have the opportunity to discover even basic fencing terms, making it difficult to evaluate their choices. The following guide to boundary-building language will ...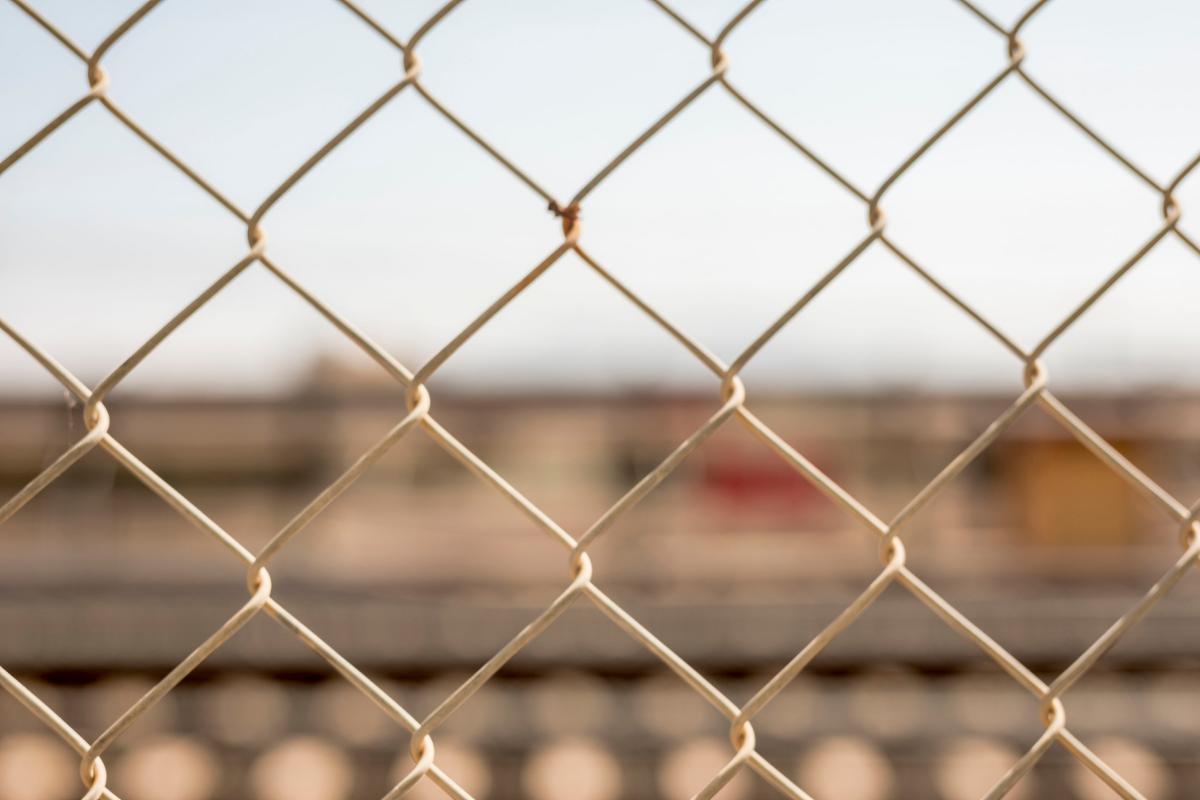 Consider security, costs, surroundings, and aesthetic allure when choosing the kind of fence that functions best for you and your property. If you intend to install a fence, fence companies in Jacksonville offer these suggestions on what style you should acquire. Fencing is one of the most common methods to guard commercial property, and it is not hard to comprehend why. For a reasonably low building cost, a fence provides enduring protection against diverse hazards while ...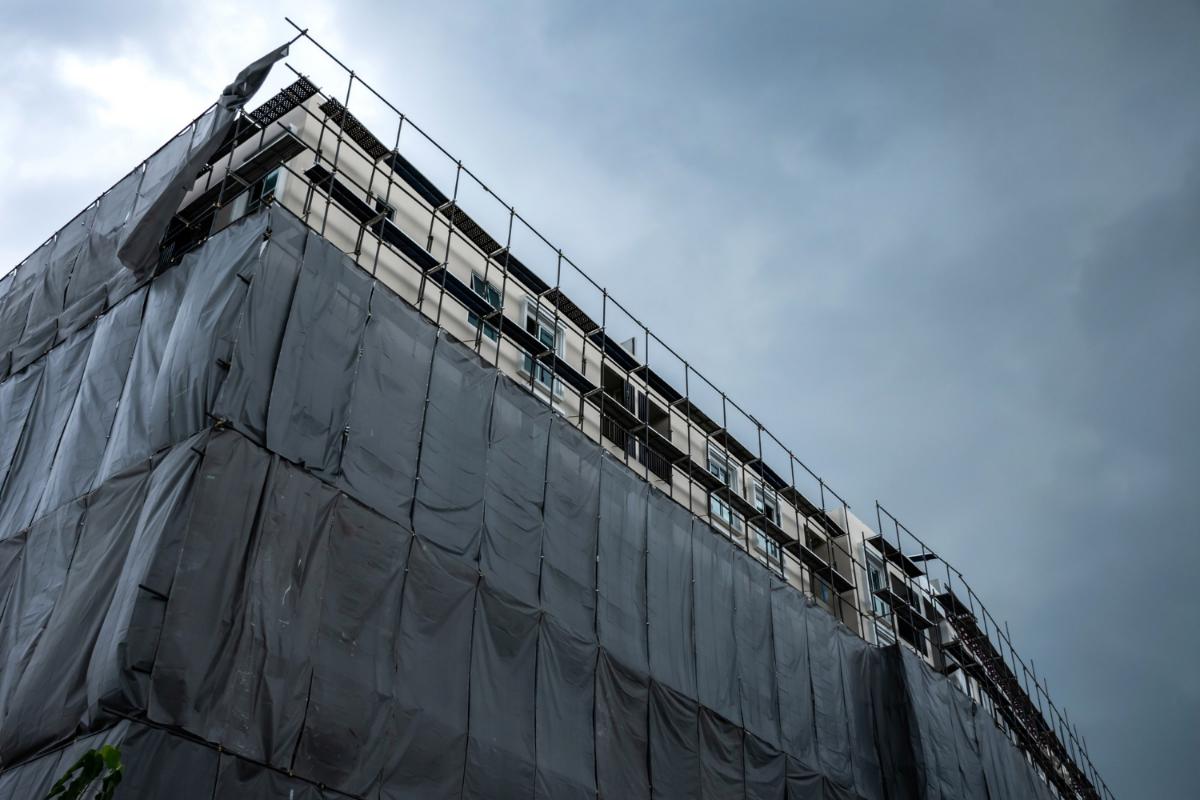 The most convenient way to ensure a safe construction area is to divide areas by utilizing delineators, barriers, and fences. The most familiar workplace hazards in the building industry include tumbling from heights or trenching and scaffolding collapses. Fortunately, you can sidestep each of these risks efficiently with sound delineators, barriers, and fences. Establishing a provisional construction border, for example, permits construction sites to fight workplace dangers as soon as a job ...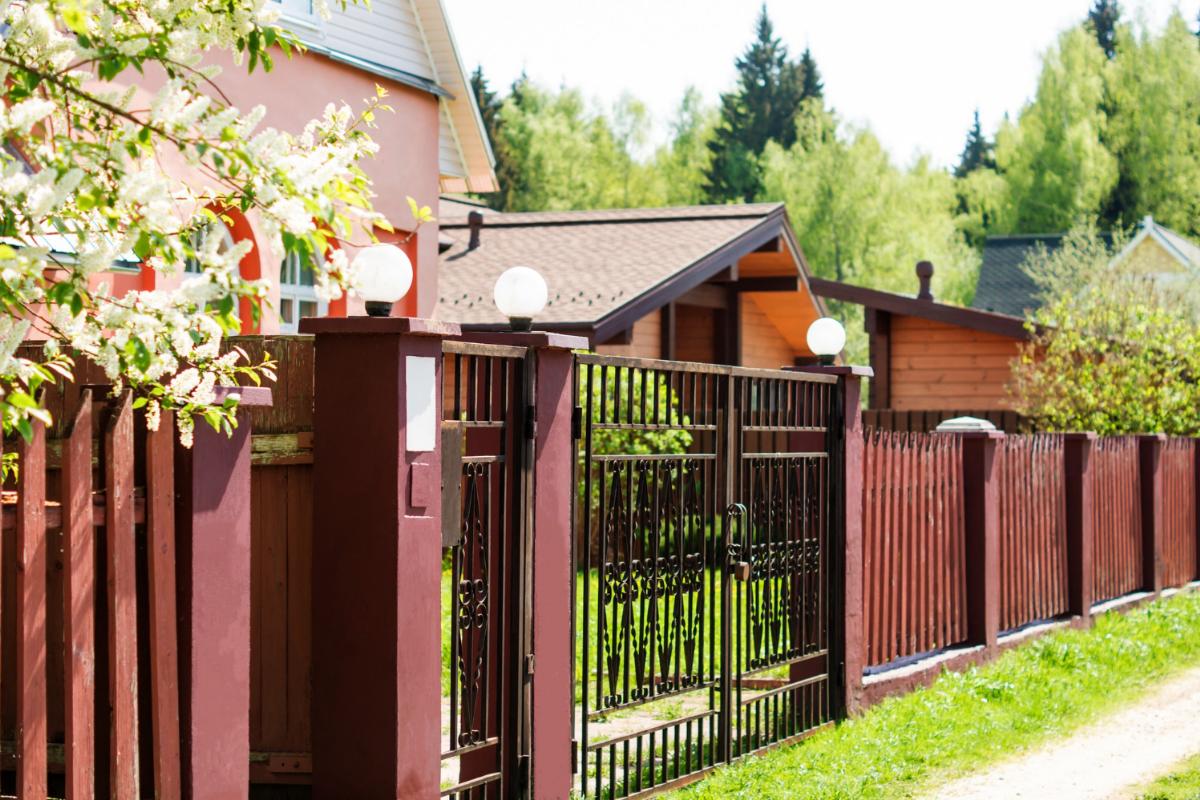 You have assorted options for purchasing security fencing to defend your property. Whether you prefer an imposing or attractive design, security fencing contractors in Jacksonville offer multiple solutions. Fences may create good neighbors, but they are also helpful security acquisitions. You should not need to stress about your company when you go home at night or your home when you are away. There are multiple functional types of security fences obtainable in Florida, whether you ...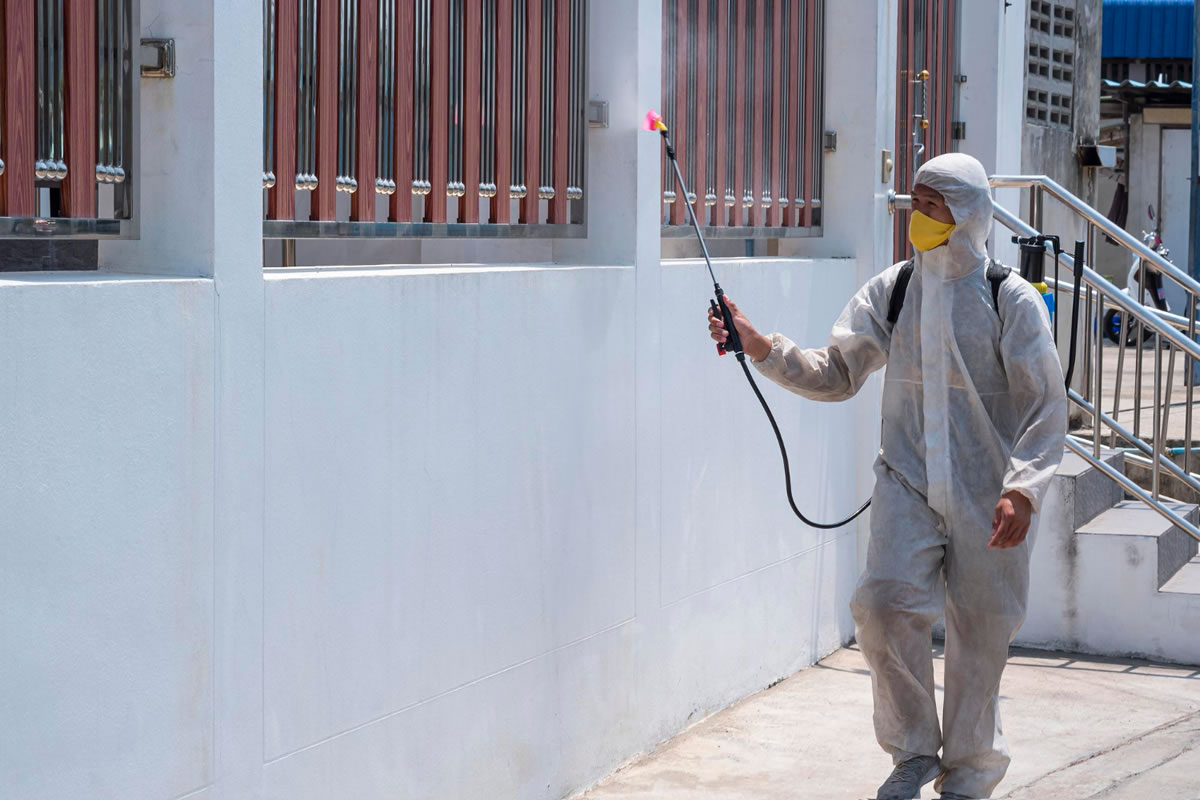 Wood is one of the most commonly used materials to build fences. When you choose to build a wood fence, you benefit from the durability and long-lasting quality that wood provides for exterior structures like fences. As a fencing contractor in Jacksonville, we build many wood fences around both commercial and residential properties. These fences enhance the property, add curb appeal, and create a secure border. While wood fences are beneficial, they also require maintenance to keep them in op...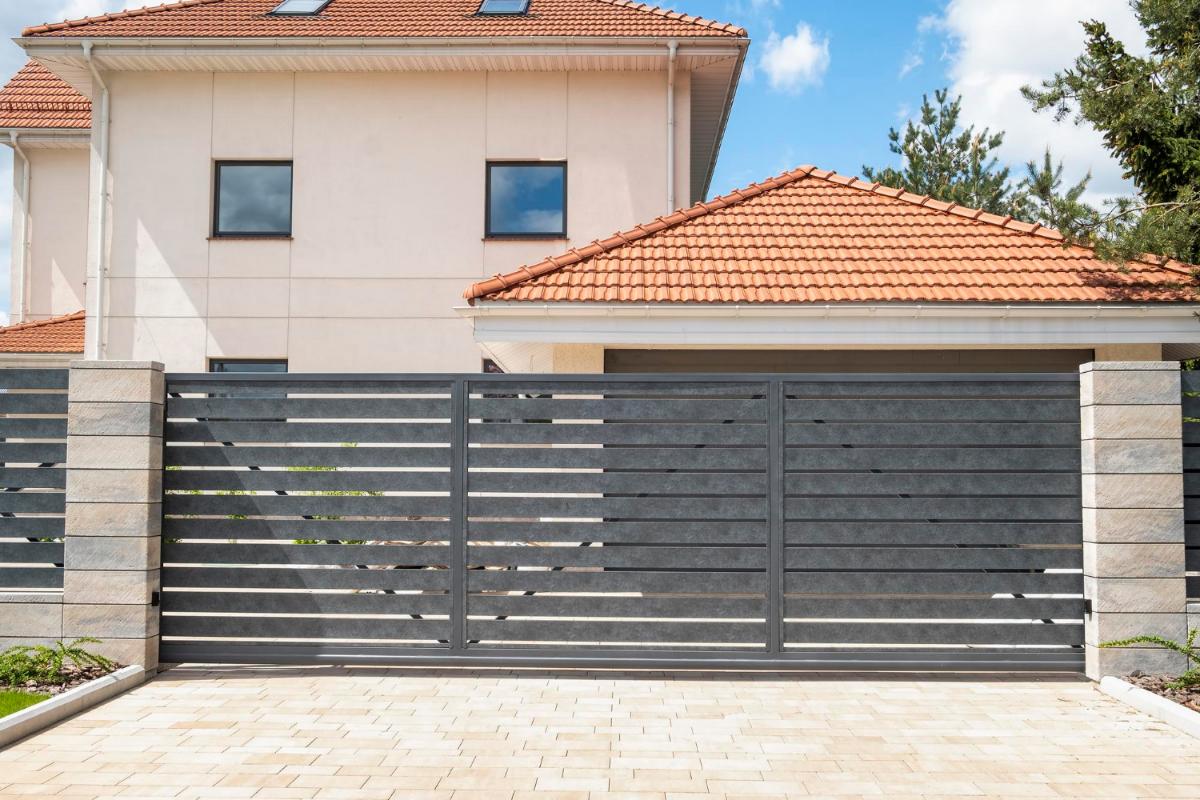 Have you recently added a fence to your property? Do you want to add some appeal or decorative elements to your fence? When you install a fence, you likely enjoy the privacy and security it brings to your yard. It can completely transform the space, providing you with the ultimate oasis right outside your door. However, as experts in fence installation and fence repair in Jacksonville, we know how to maintain and enhance your fence. Adding your own style to your fence is easy with these few d...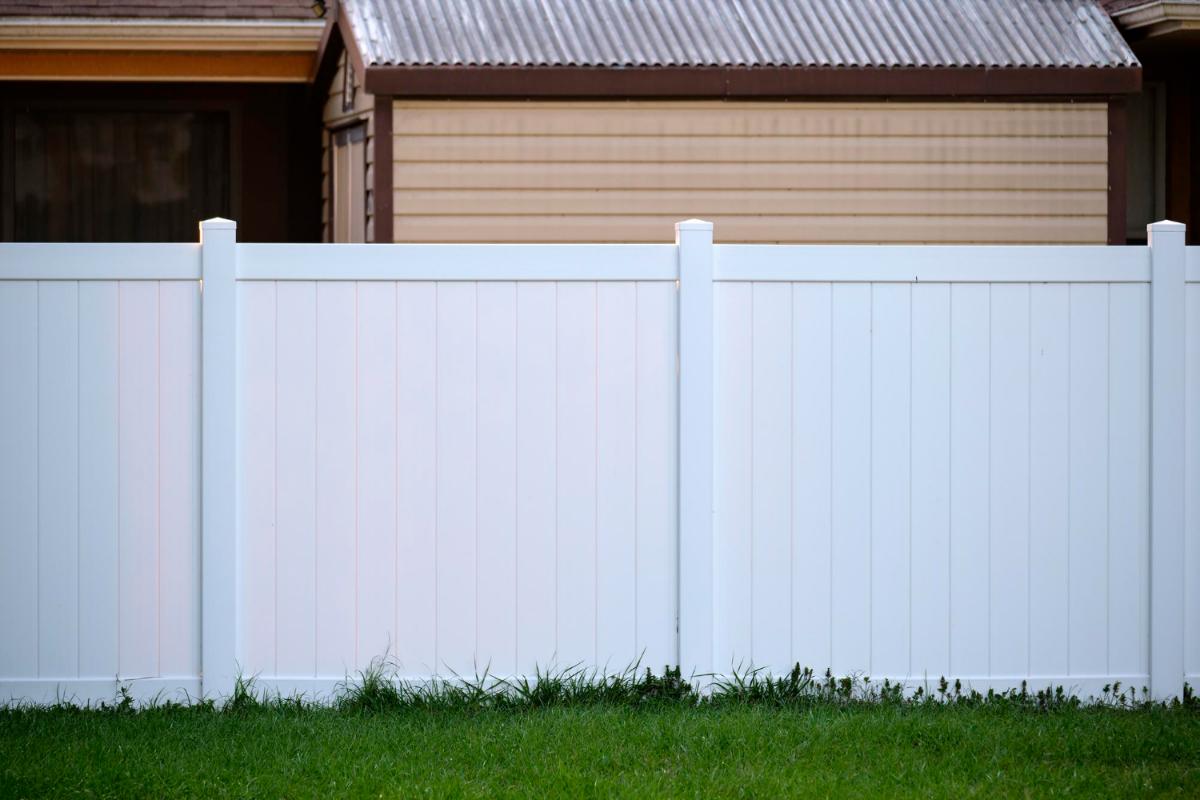 Are you preparing to build a fence around your property? Do you want to enjoy all the benefits of a fenced-in property? Once you decide that a fence is right for you, you may start to do your research to select the right fence material to meet all your needs. Vinyl fencing has become one of the most popular options on the market, as it possesses many qualities that are attractive to home and business owners. As one of the top fence companies in Jacksonville, we provide quality installation se...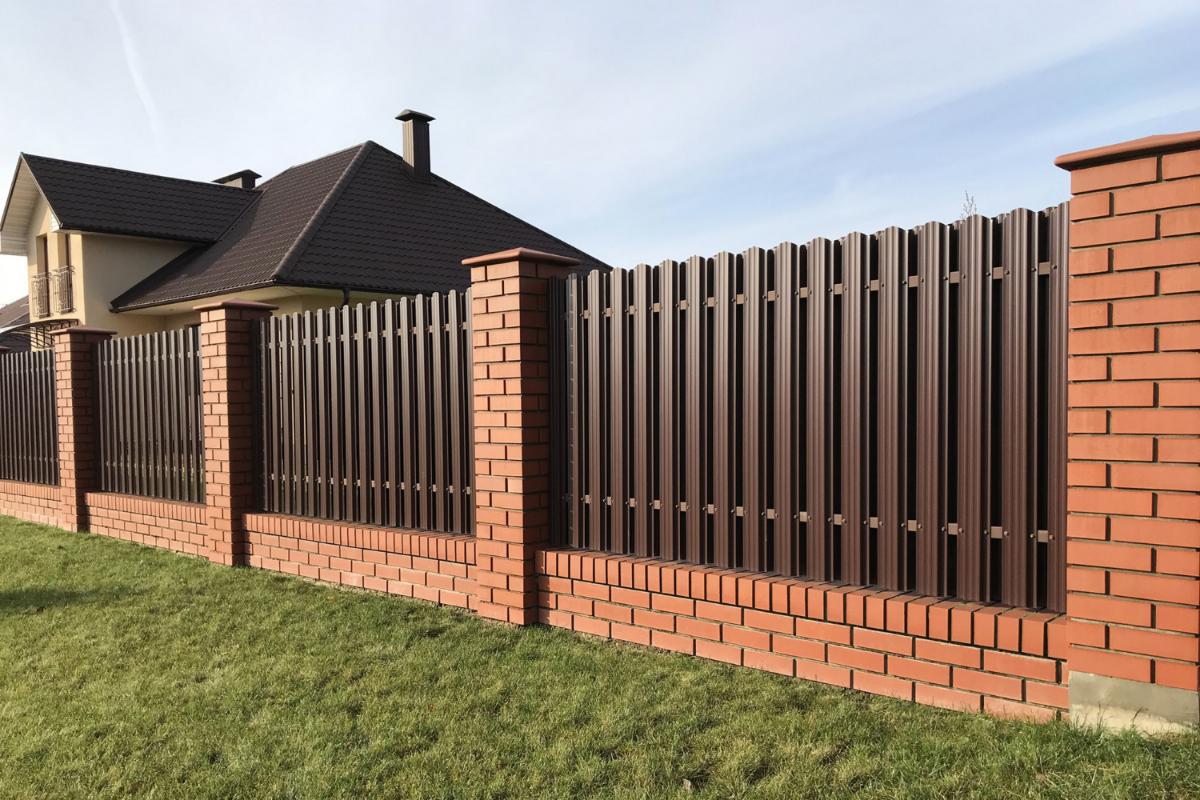 Choosing the right contractor to tackle your fence installation and repairs can make or break the entire project. When you make the right decision, you can trust that the job will be done right the first time around, which will save you any hassles or unexpected issues on the job. To choose the right fencing contractors in Jacksonville, it will take some research and preparation. These are a few tips to help you choose the right fence contractor for your fence project. Do Your Rese...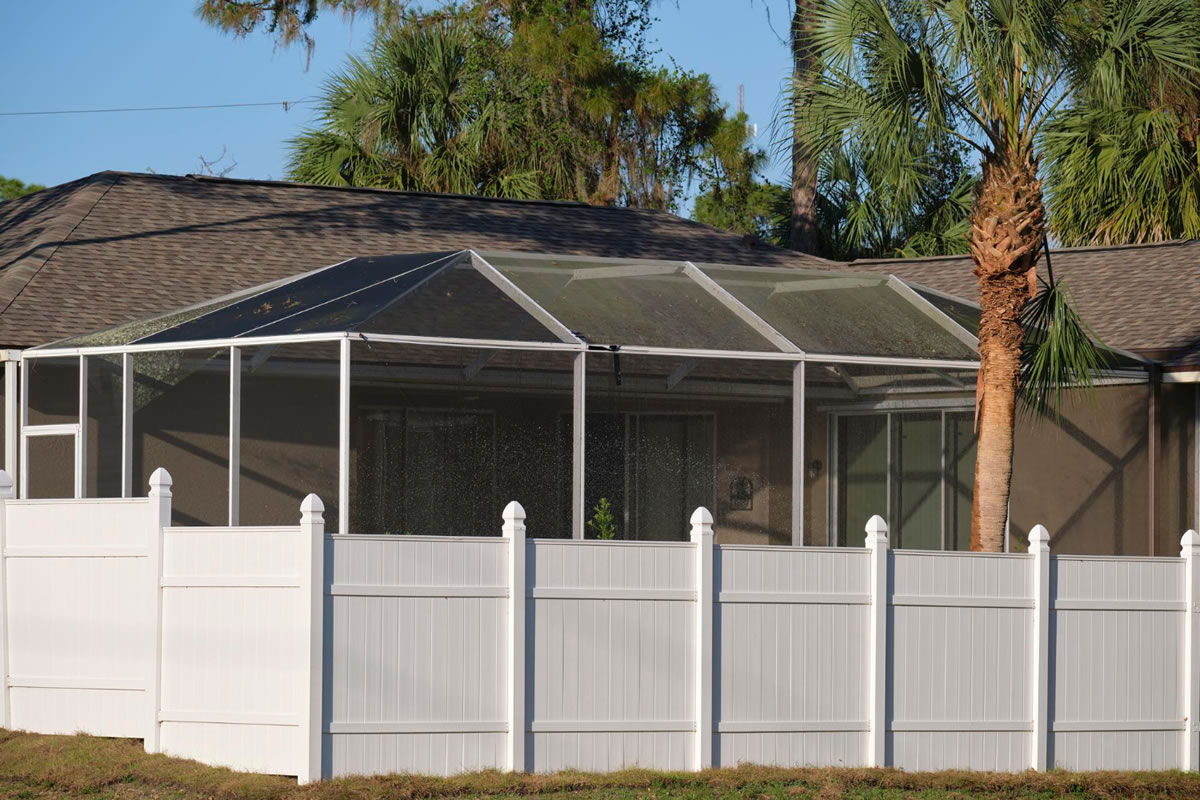 Often a privacy fence is an unconditional necessity for numerous different motivations. So let's plunge into the advantages a privacy fence installed by fencing contractors in Jacksonville can deliver. Having a lovely backyard can be a fabulous addition to any residence. Extending your living space into the outdoors can deliver a refreshing entertaining venture and provide extra space for your household to relax and appreciate. But unfortunately, it can often seem like you'r...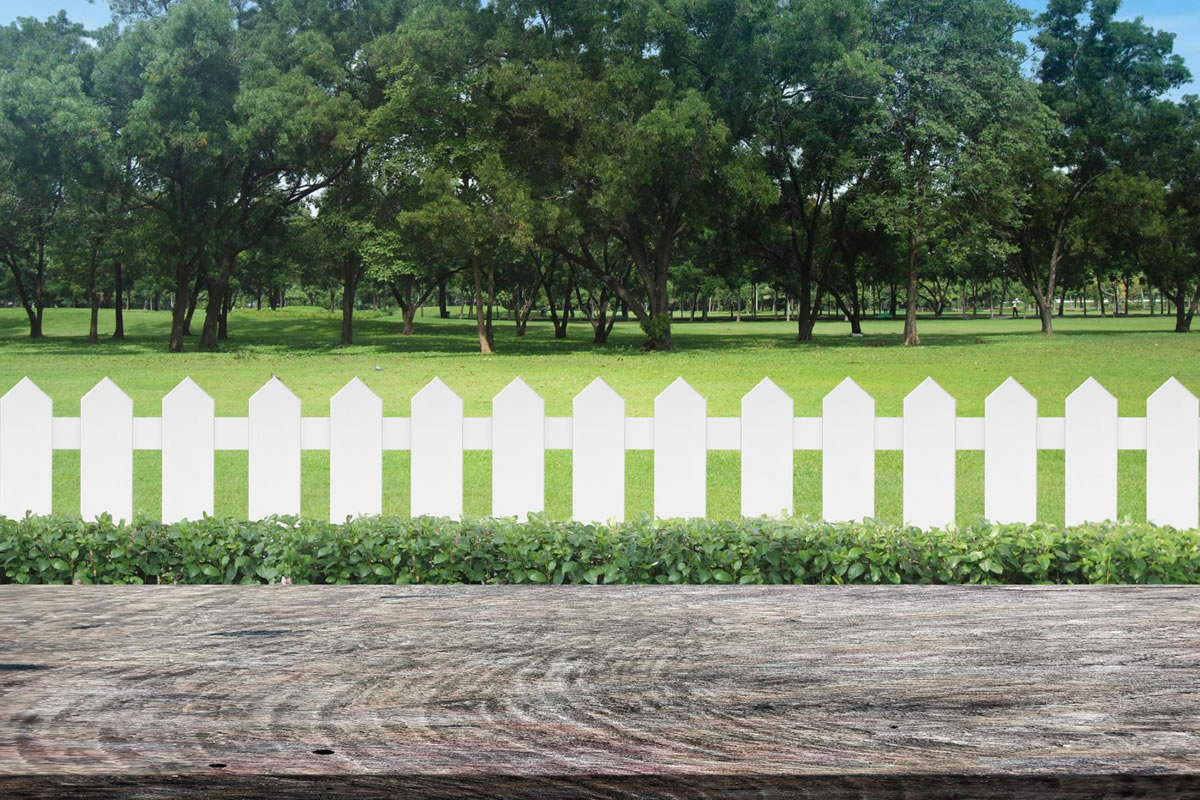 Selecting a fence style can be challenging, especially once you evaluate the impact a fence material has on the worth of your house. Homeowners tend to have diverse goals when they begin a fencing project– some desire to establish a border around their property. In contrast, others acknowledge the value of building a fence that heightens curb appeal, which is a significant selling point when the time comes to sell a house. This emotion rings most true regarding your front lawn, as your ...
A picket fence is one of the most popular options available for American homeowners today. Picket fences are a style of fence typically used decoratively for household peripheries. They feature evenly-spaced standing boards or pickets that are connected to horizontal rails and make lovely additions to any residential property. Durability Contemporary picket fencing materials such as vinyl provide strong barriers. Vinyl picket fences resist elements better than wood ones....
Installing a fence around your property can provide instant solitude and a feeling of security for kids and pets. Fences can also deliver beauty, personality, and value to your residence. But before investing in a fence, fencing contractors in Jacksonville remind us that it is essential to consider several factors and the available options. Elements to Consider Before Selecting the Right Fence There are multiple factors to evaluate before choosing the best fence for your...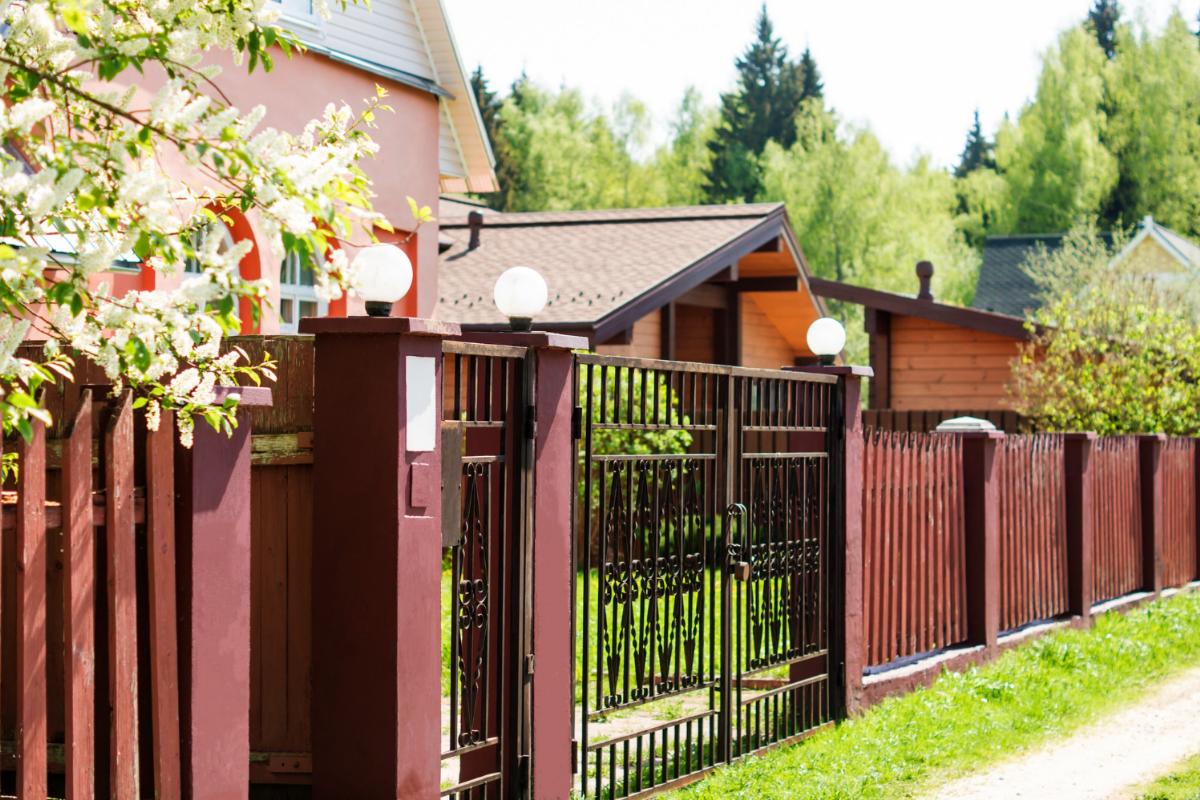 Whether you live in a busy neighborhood or you just like a quiet, you may have been dreaming about creating a private oasis in your own backyard. As professional fence contractors in Jacksonville, we are here to help. Fences can quickly add privacy to any backyard or property, and so can many other yard features. Let's take a quick look at the ways you can add privacy to the exterior of your home. Install a Fence One of the best ways to add privacy to your yard is ...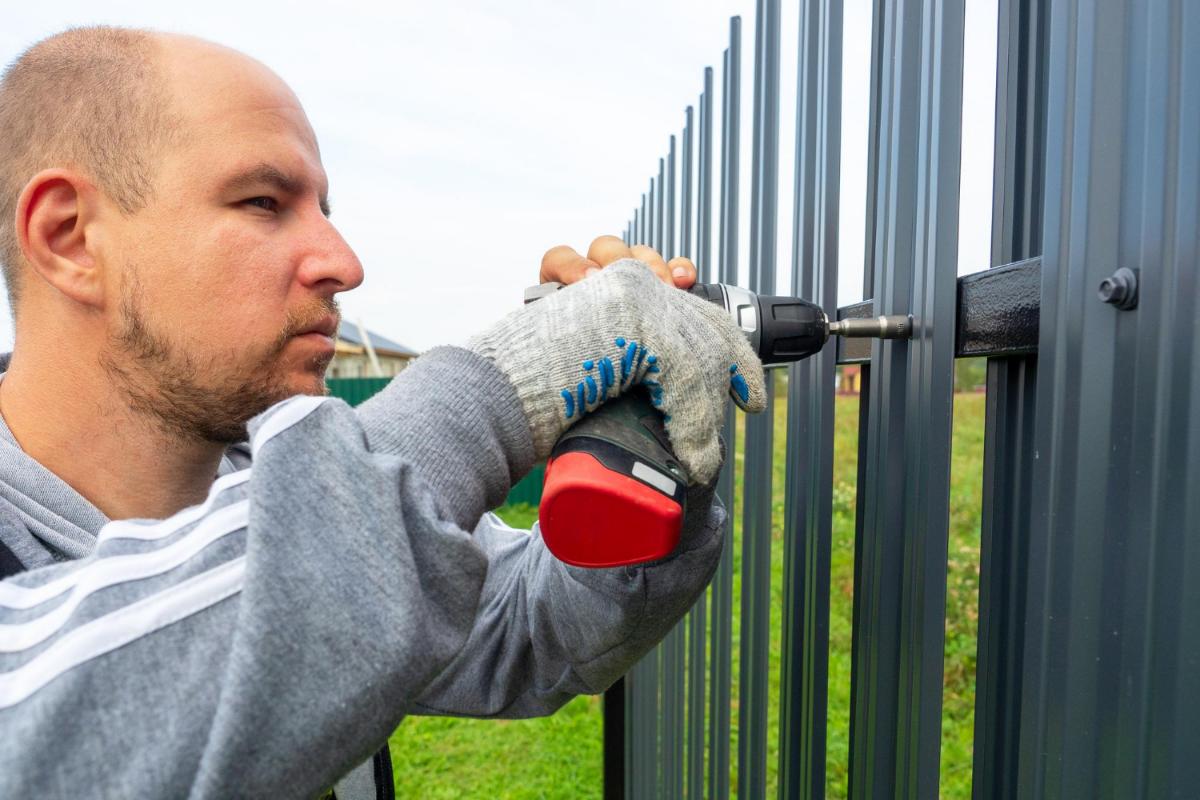 When it comes to hiring a professional to tackle projects in and around your home or business, you want to trust the best. You pay good money for their services, so you want the project to be completed with quality and timeliness in mind. If you are looking to install a fence, repair an existing fence, or custom design a fence for your property, you want to trust one of the best fence companies in Jacksonville to help you along. These are a few tips to choose the best fence contractors for yo...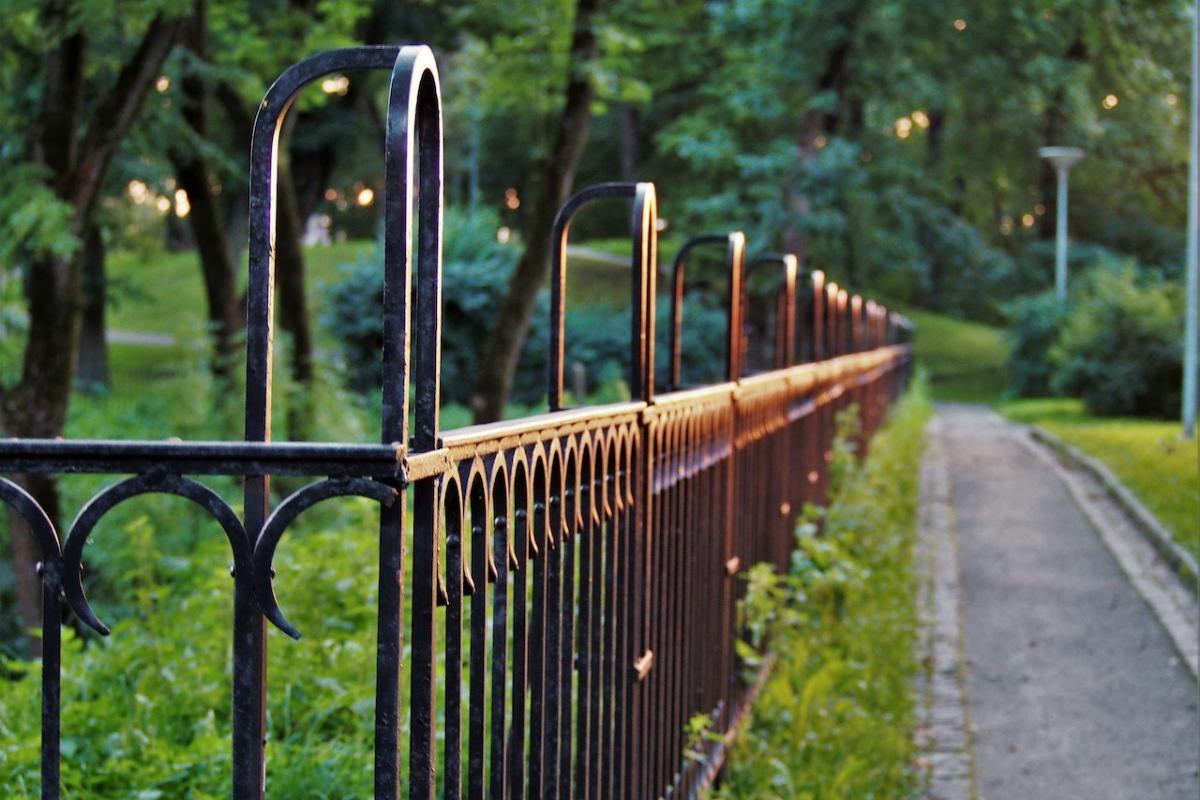 Have you been mulling over the decision to install a fence around your property? Fences offer many benefits, such as increased privacy, added safety, and boosted curb appeal. Although they may require an initial investment, they offer many benefits for years to come. These are a few signs that indicate it may be time for you to invest in a fence around your home. You Need More Security Regardless of whatever section of your home you are working on, Security is one of the...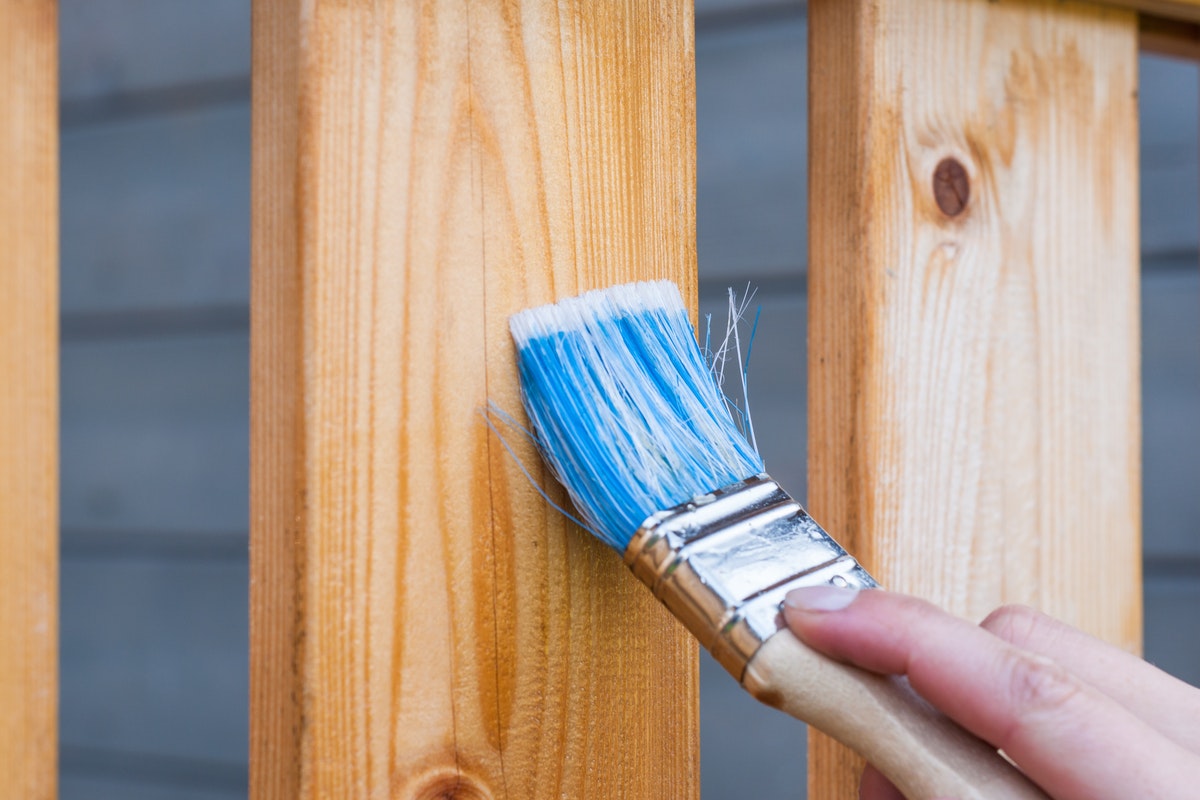 Are you concerned that your fence is damaged? Have you noticed eyesores on your fence posts or boards? When you have a fence surrounding your property, you will need to perform some basic maintenance and upkeep so it stays in good condition over the years. As experts in fence repair in Jacksonville, we offer our help and assistance. These are a few signs that indicate it may be time for you to repair your fence. Your Fence is Warped Do you notice that the individual boar...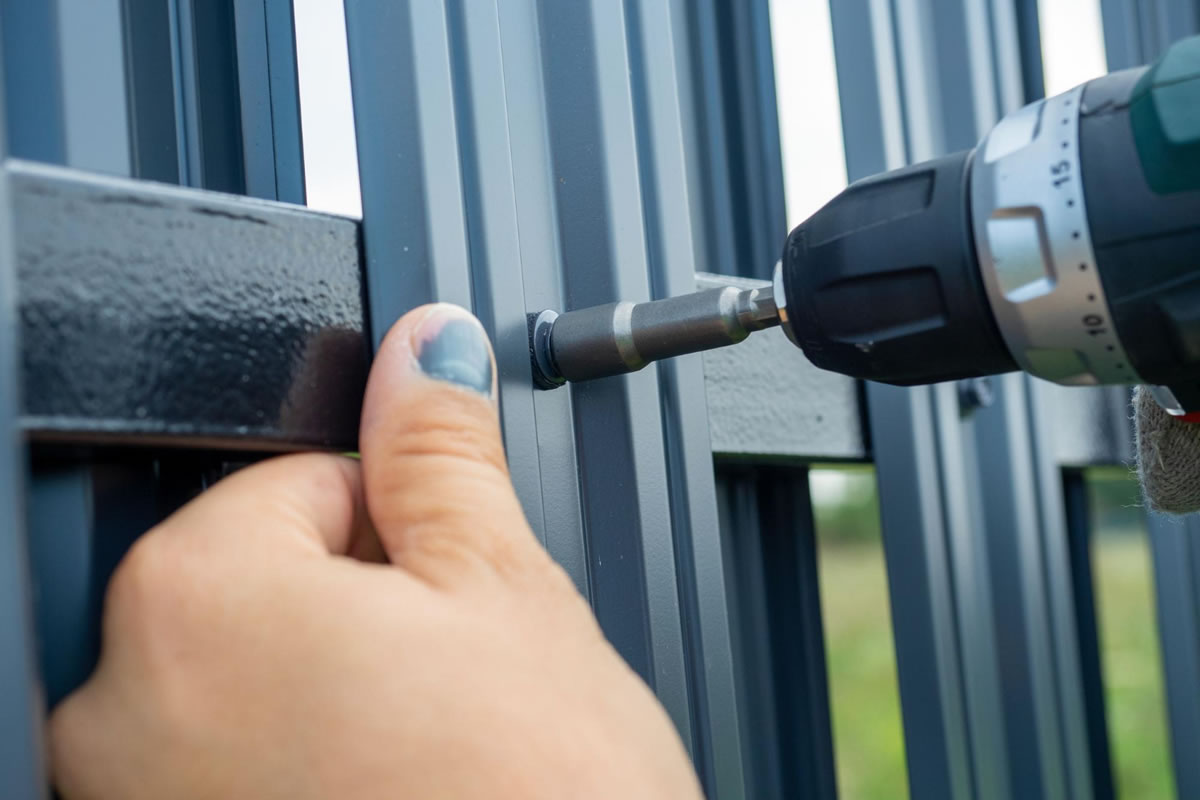 Engaging a fence contractor can be slightly intimidating if you've never had to do it. This is why our experts on fence repair in Jacksonville compiled these tips for hiring a fantastic fence contractor. Of course, we hope you pick us for your project because we deliver all of these features. However, we hope you will hold your fence contractor up to these benchmarks even if you don't choose us. Verify That Your Contractor Is Licensed, Bonded, & Insured A fen...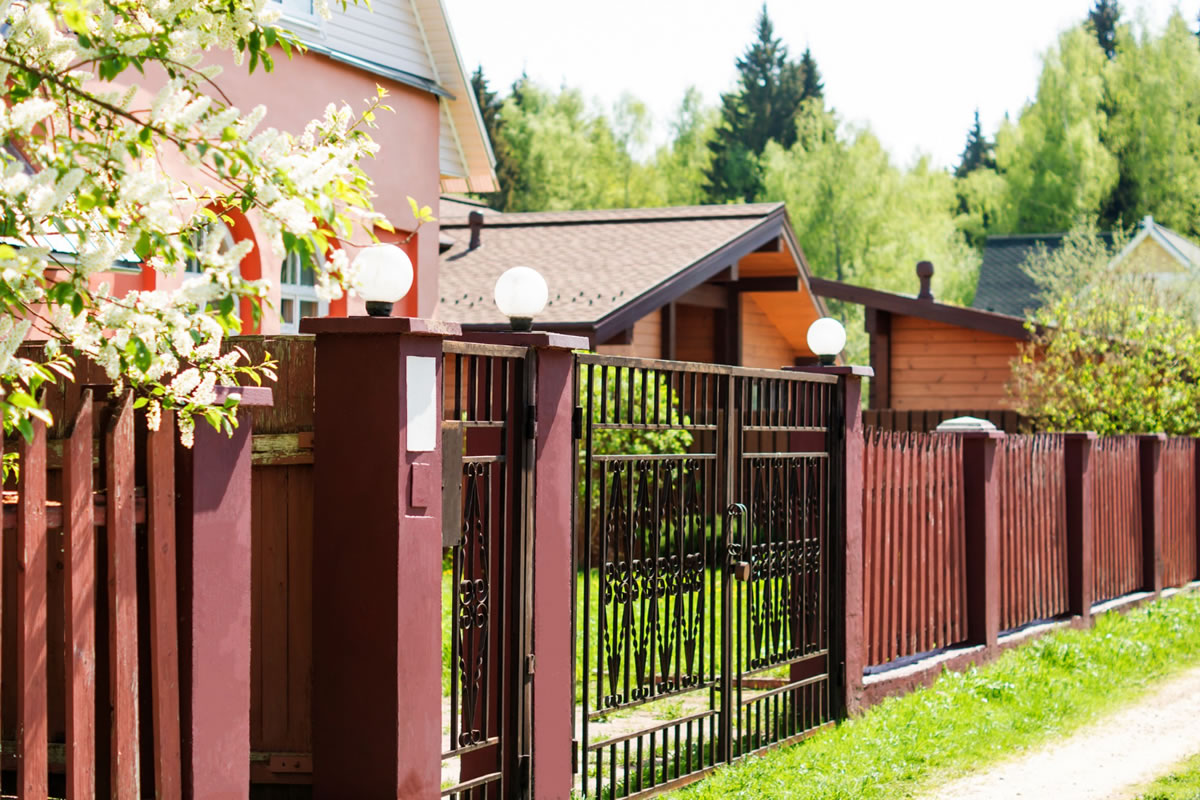 Your neighbors are amazing – but that doesn't mean you want to consistently be on display for them while you appreciate your backyard. You are not the only person who feels that way, which is why privacy fences are such in-demand commodities. In addition to delivering you much-needed solitude, privacy fences can improve the look of your property. Consider some of our favorite privacy fence types – and choose the one suitable for you! We install fences and railings fo...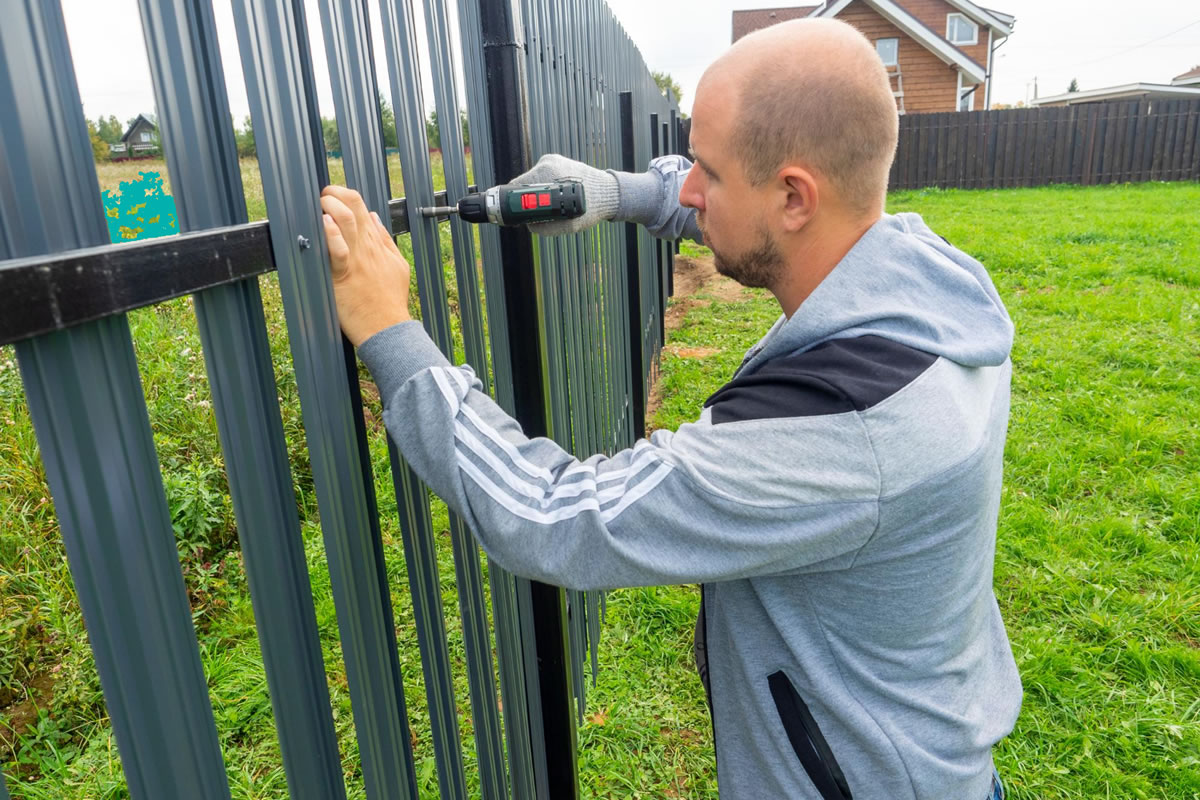 Are you looking for more security and privacy for your property? Then, consider the reasons why you should think about investing in a fence. They are attractive and classic delineating elements with a broad spectrum of advantages, such as the following: A fence provides security Fences are a symbol of security for property owners because when they are used intelligently, it is possible to reduce the risk of unwanted intruders and avoid the potential for accidents. ...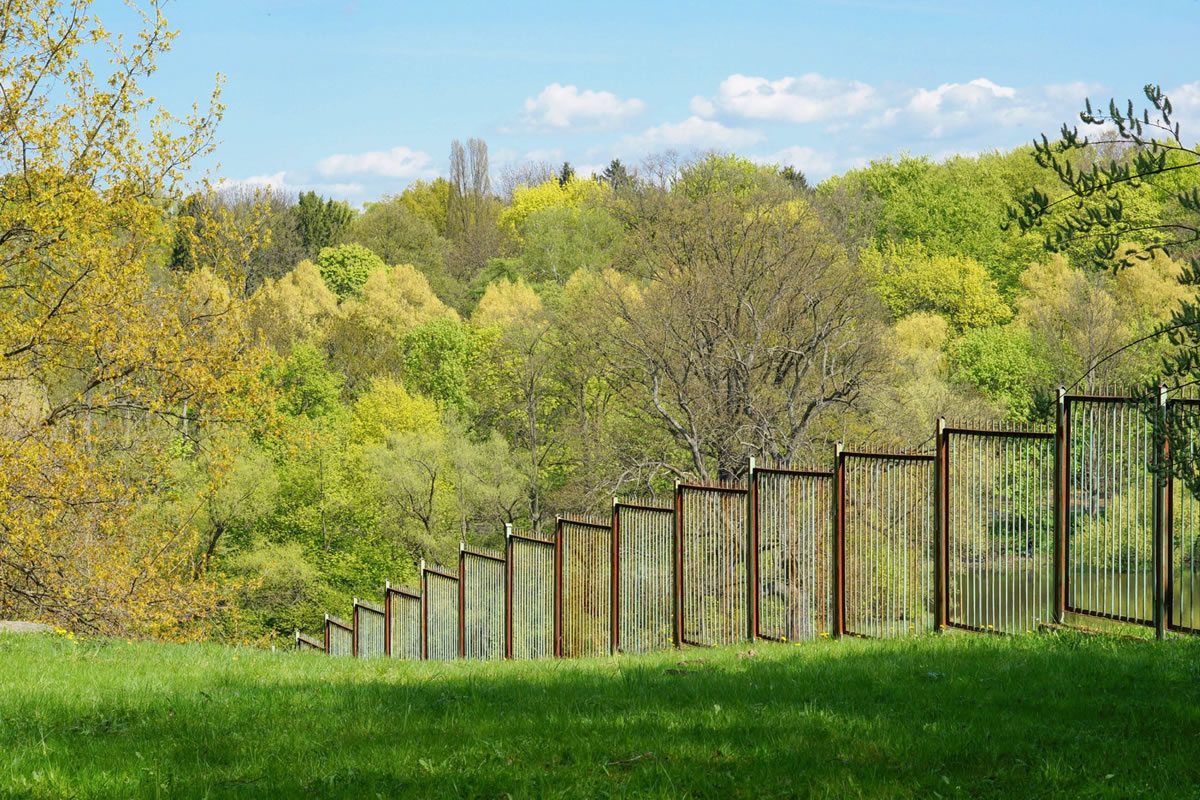 If you are considering installing a fence, you can easily make up your mind by knowing all the benefits behind it: It increases the protection of your property To live with greater peace of mind, opting for a new fence is an economical solution that offers an added layer of security for your home and works in concert with the other security elements or resources your property already has. It hinders visibility Adopting a higher level of privacy is p...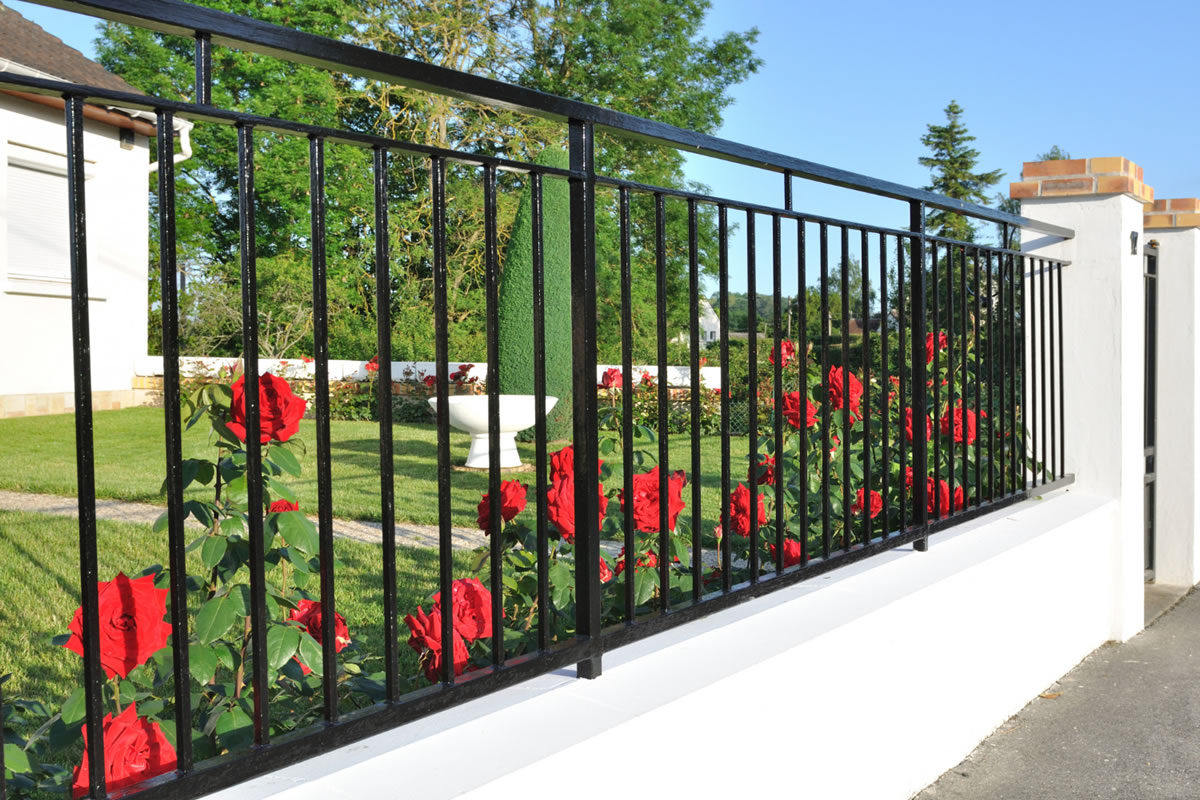 The need for fences expands as the housing demand grows, driving a billion-dollar enterprise with high yearly growth. This shows that property owners cherish their privacy, which leads to a dynamic fence-building enterprise. Fencing helps eradicate the impression that you share your yard with the entire neighborhood. No property owner wants neighbors to believe they can readily traverse property boundaries and feel comfortable picking a bloom or two. Privacy fencing provides the solitude you ...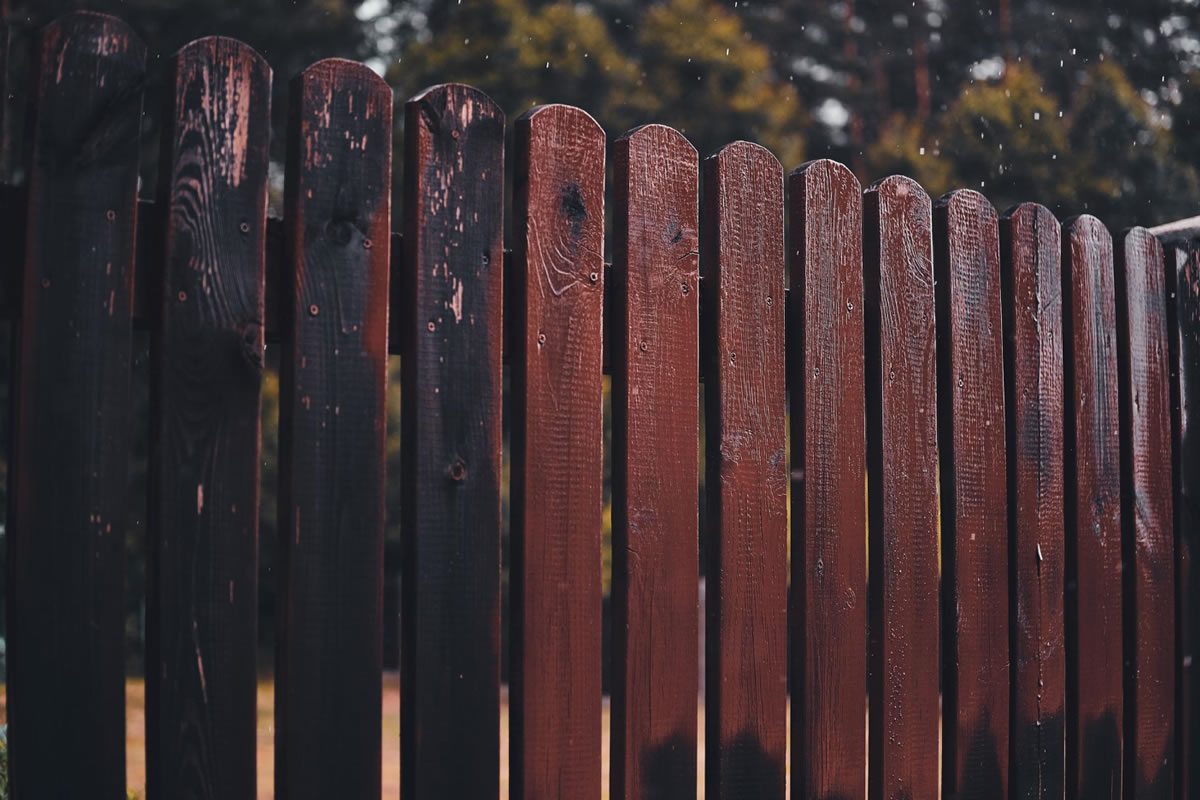 Contractors can develop wooden fences to keep prowlers and intruders out, help hold canines and toddlers in, or even display off your lovely grounds. Selecting a type of natural wooden fencing will hinge upon your demands and what you are attempting to achieve with the fence. Our experts on fence repair in Jacksonville suggest these considerations for discovering the appropriate wooden fence to suit your unique needs. Displaying your yard While there are situations when ...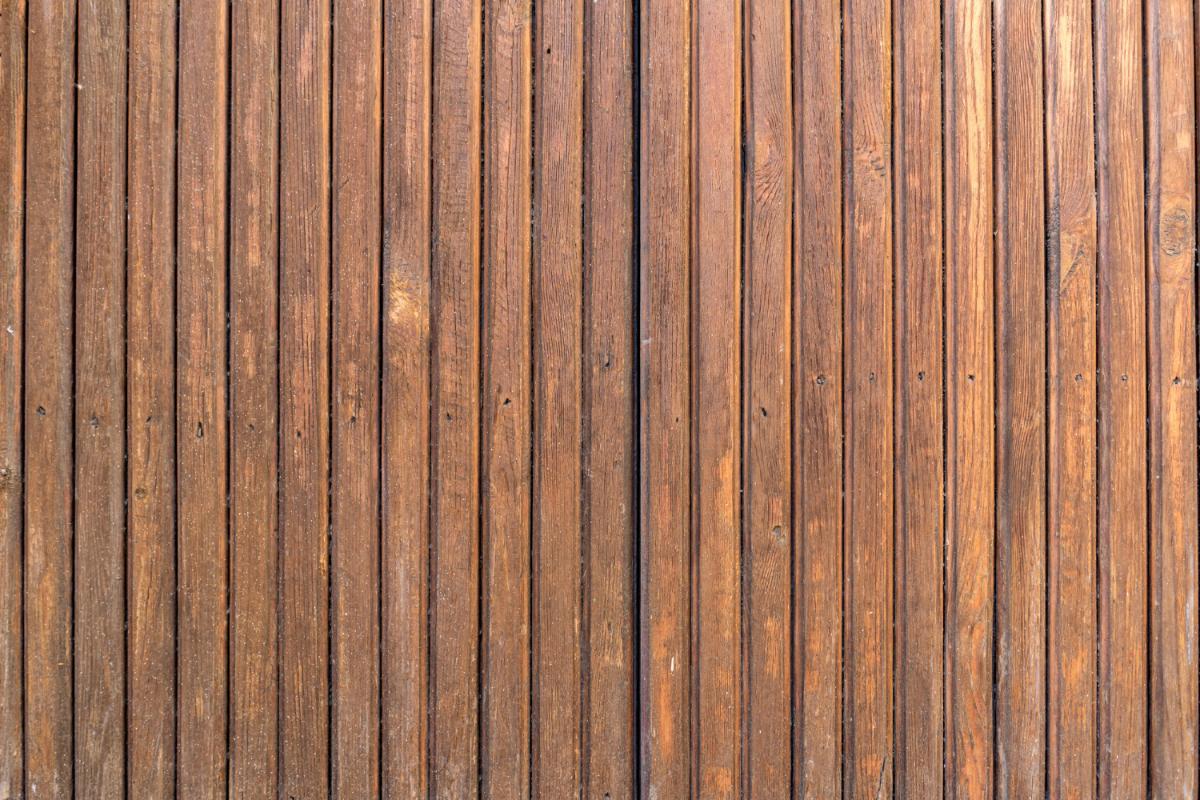 Wooden privacy fences are stylish for homeowners because they deliver security and solitude from strangers and other elements. There are various kinds of wooden privacy barriers on the market. Fence companies in Jacksonville offer excellent data on the different types of privacy fencing obtainable for your house. Lattice top fences No other wooden privacy border type conveys more polish to your property than a lattice top privacy fence. It is beautiful to look at but is ...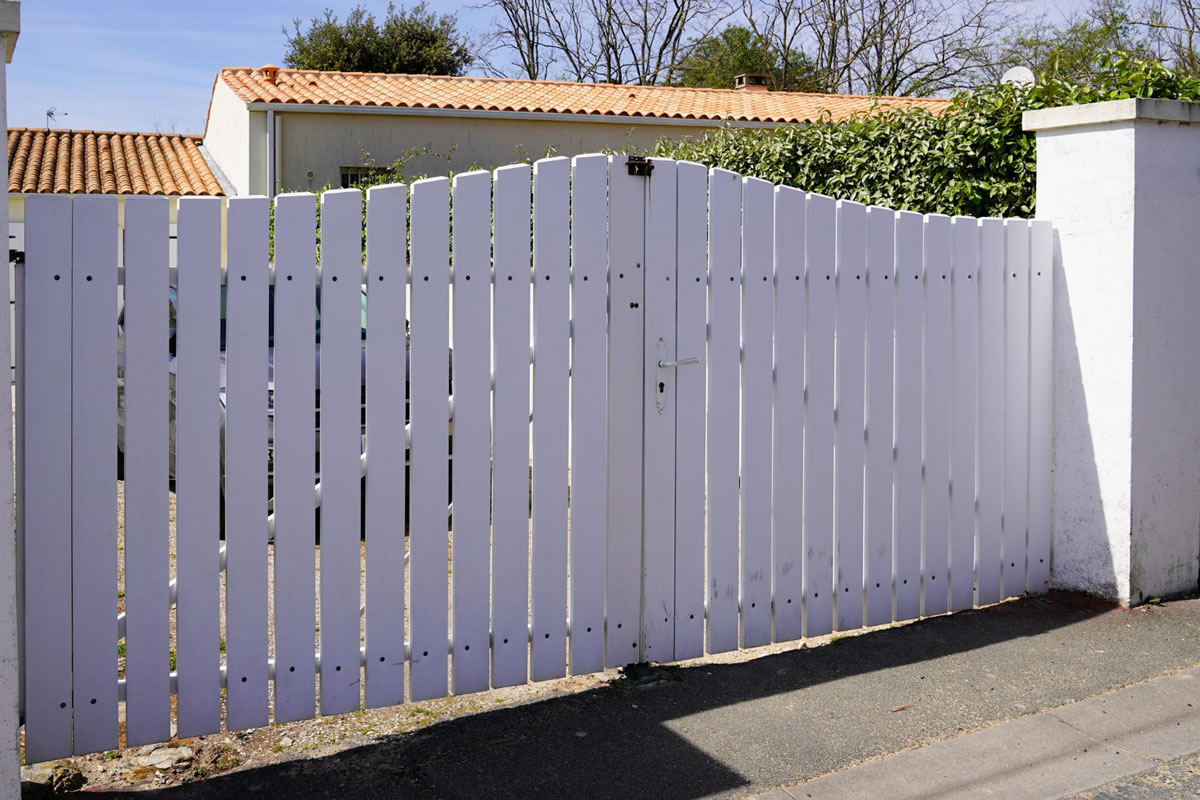 Fencing offers style and protection to a property, whether residential or commercial. The fencing styles obtainable for both property varieties range, demanding specific roles and aesthetic qualities. For example, residential parcels often demand fewer security operations than commercial properties, but both property types have a substantial level of emphasis on how the fence looks. As a company pursuing commercial fencing, the choices available to you are more considerable than you...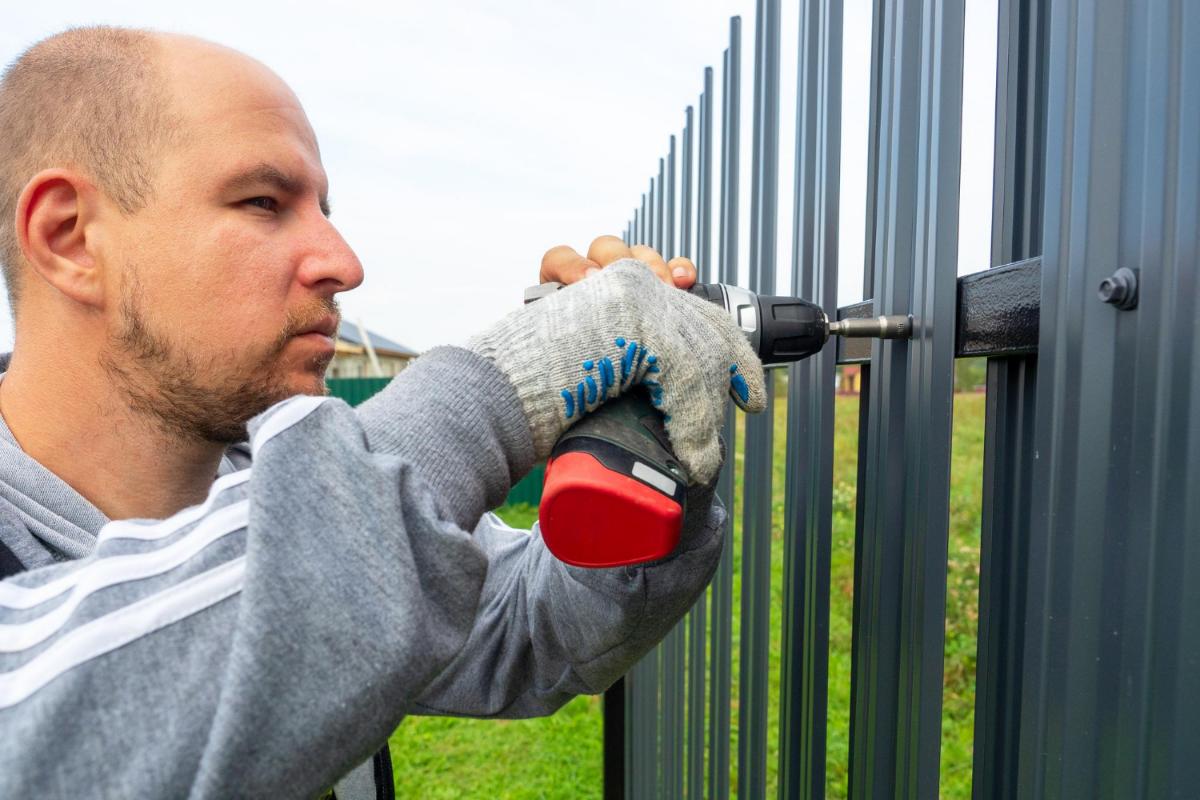 When you need installation, maintenance, or fence repairs in Jacksonville, many companies are available to choose from. Unfortunately, the sheer amount of fencing contractors in your area can make it challenging to know how to make the best choice. Luckily, it can be easy to find a reliable fence company in today's technologically advanced environment. Our experts offer the following tips for finding a fencing contractor that will provide quality services, so you are not just throwing you...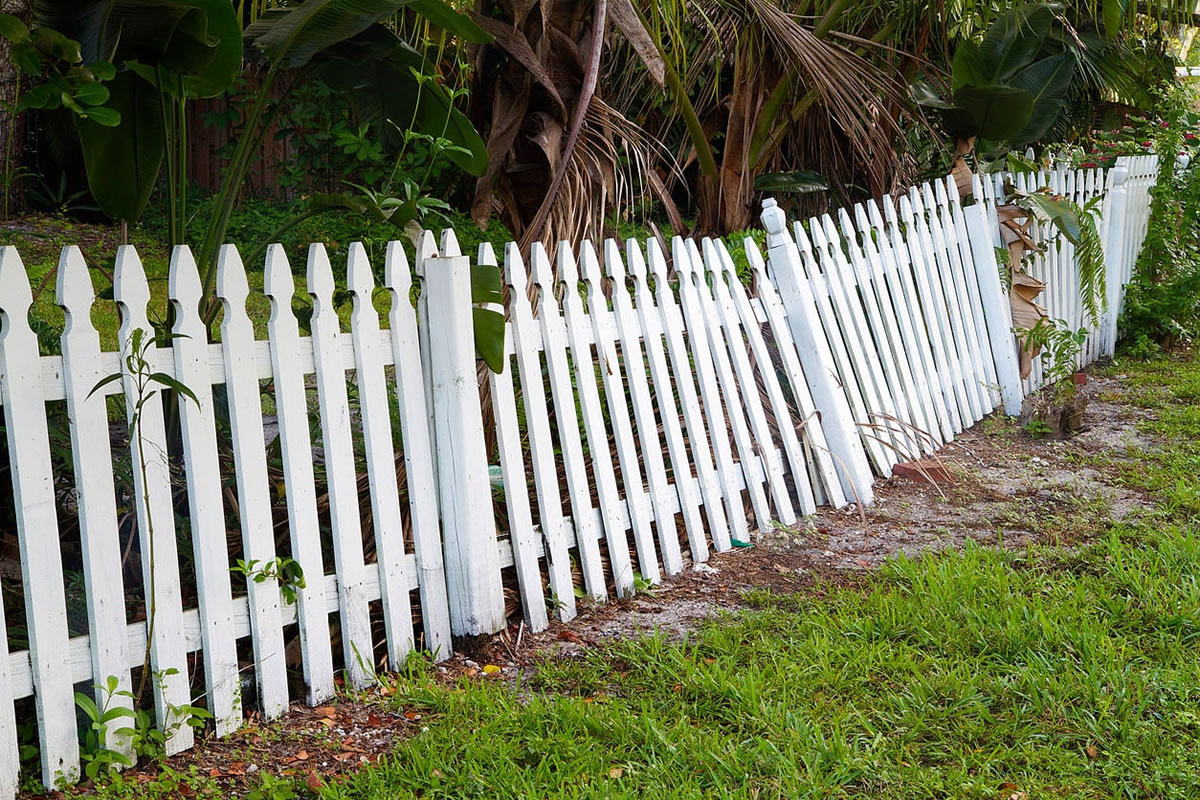 Old fencing can be unstable and unsightly. When a fence reaches a certain age, it can be impossible to maintain and repair it to its previous level of function. The life of a fence will depend on several factors, including the quality of its initial installation, the materials it is made of, the weather conditions in the area, the frequency of care and maintenance, etc. Fence replacement can be costly, so it is essential to contact a professional when you notice issues with your barrier to av...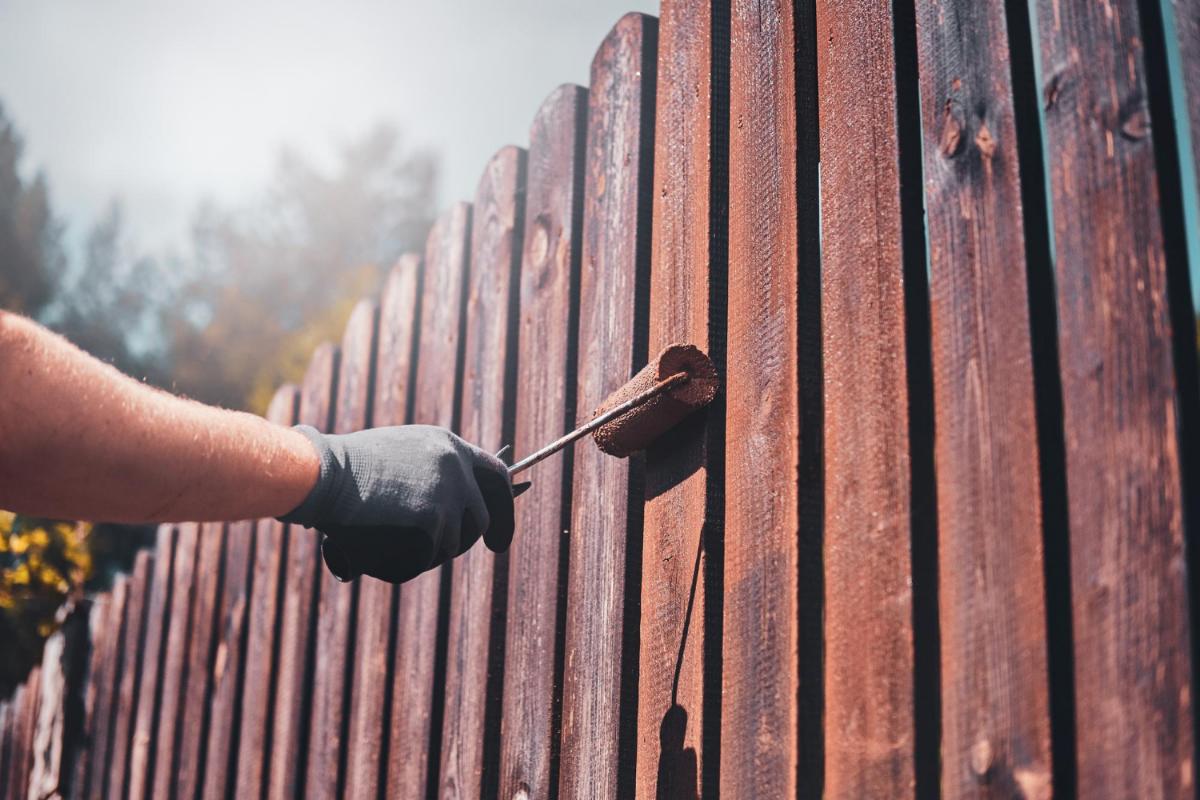 Warmer weather is upon us as springtime makes its way to the Florida coast. Unfortunately, fence damages may become evident as spring rains wash away the remainder of the winter season. So now is the right time to put your winter gear away and pull out your spring maintenance equipment. As wonderful as spring cleaning feels for the inside of your dwelling, exterior home elements need extra attention too. For example, all fences require some level of general maintenance, and like any...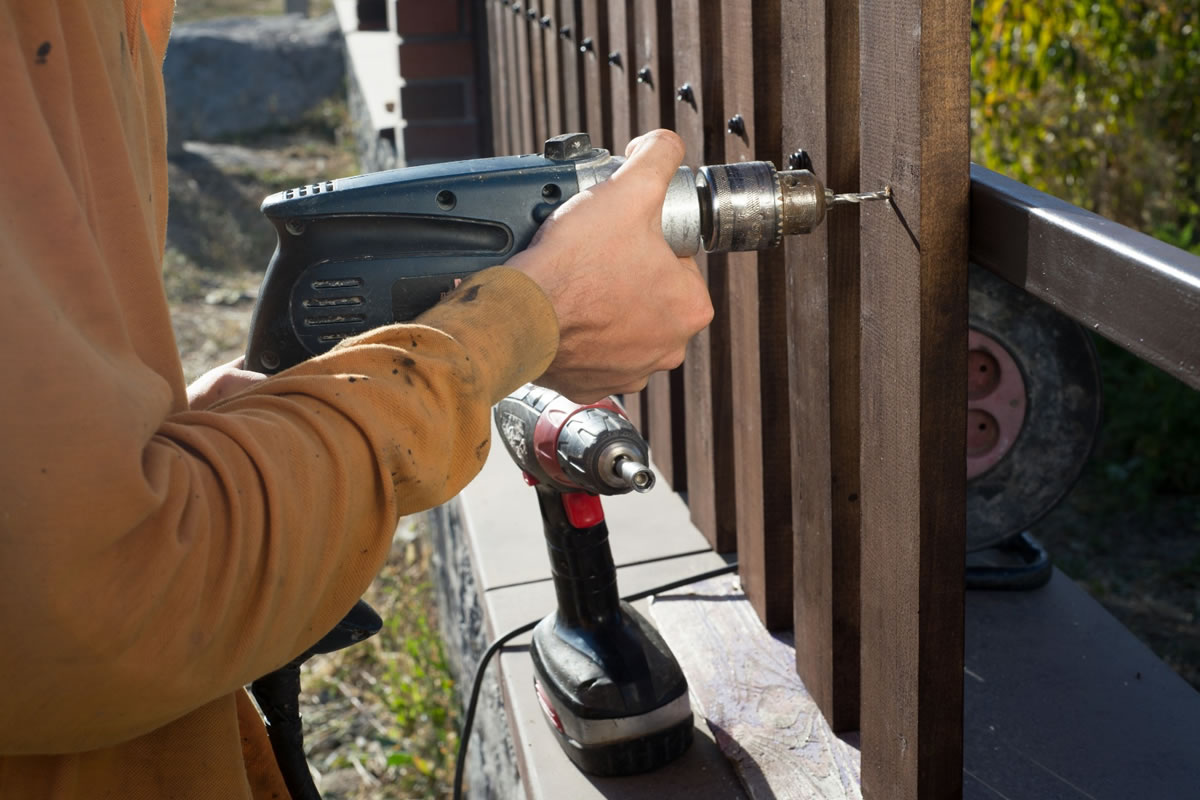 Spring weather has finally arrived for Floridians. The warmer weather conditions make now the perfect time for inspecting your property for cold weather effects, including your property's fencing. Because we rarely experience snow and ice accumulation, many Florida property owners tend to overlook fencing maintenance until a severe, often preventable problem occurs with their fencing. With this in mind, fencing contractors in Jacksonville are here to remind you of the importan...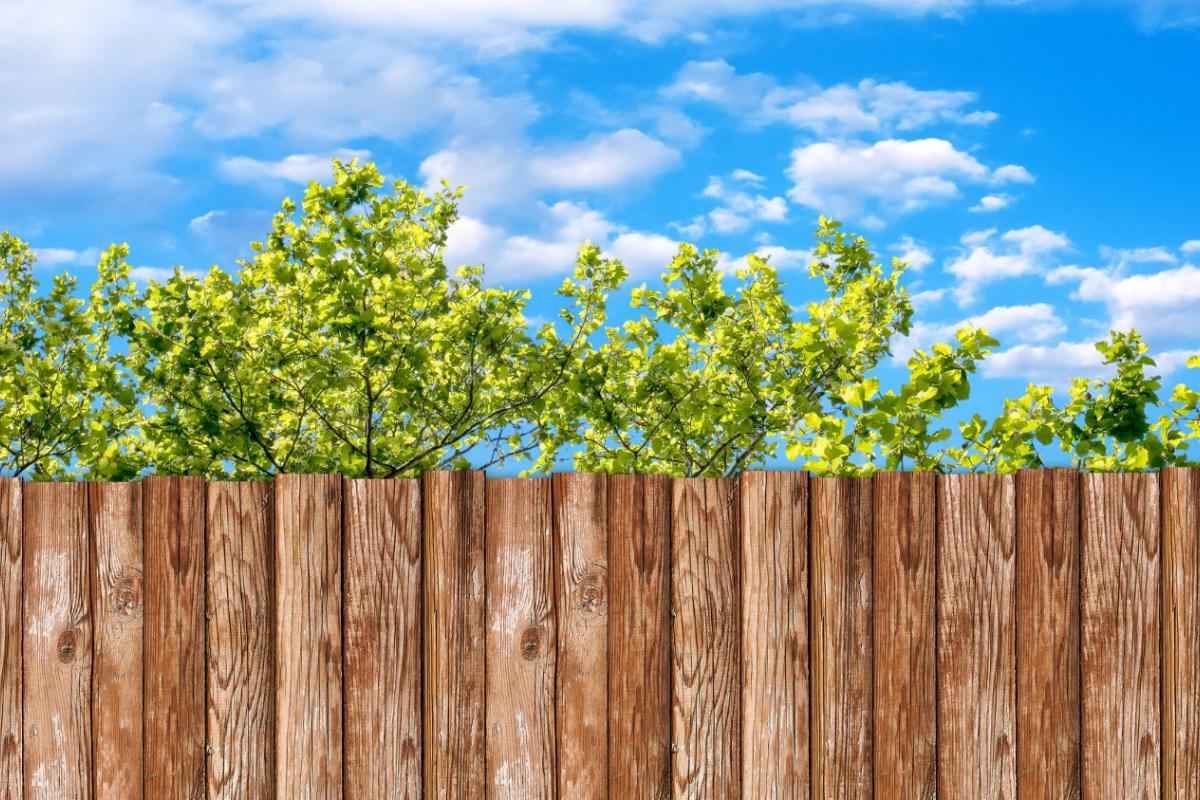 Most people know that installing a privacy fence around their property is a great way to increase their property value and a higher level of security to their home. However, many people are turned off from the idea of installing a privacy fence because of the cost. Fencing contractors in Orlando understand that the benefits of privacy fence installation go beyond property value and security. Our experts offer the following five reasons that you should consider installing a privacy fence on yo...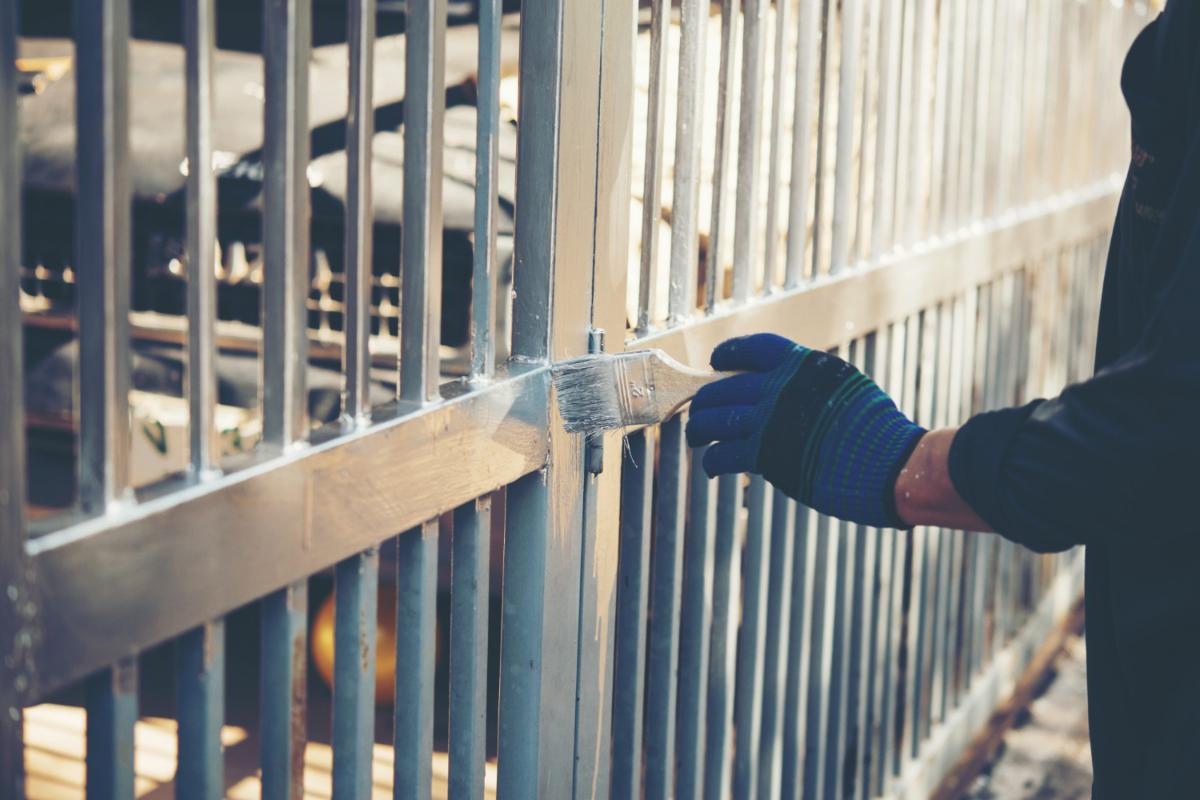 Springtime is a time of renewal. Many people want to leave winter behind by cleaning things up and improving their property for the coming summer and fall. Taking care of home improvements early can free you up for a fun summer free from added stress. Here are things you can do to improve your home this spring. Start that home renovation project you have been dreaming of If you have been putting off a home renovation for a rainy day, spring is the perfect time to get it ...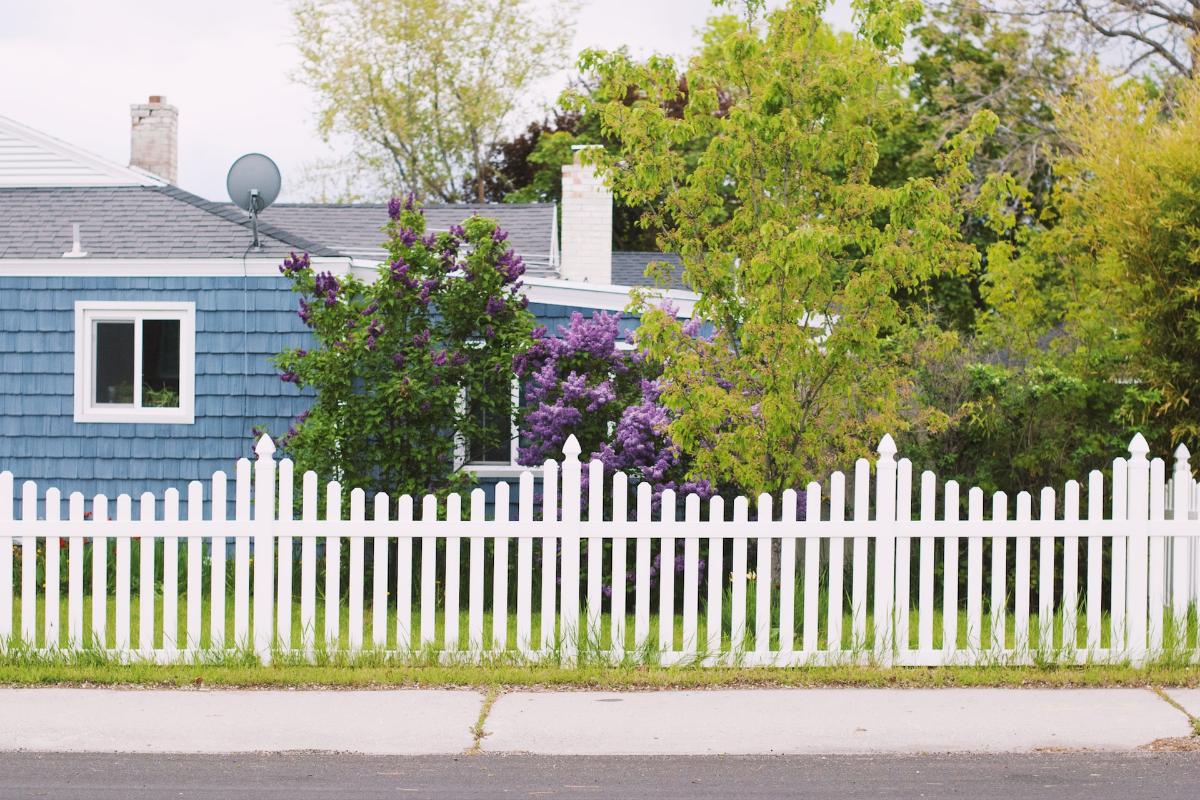 Keeping children safe is a top priority for every parent. But unfortunately, today's world presents various health and safety risks for everyone, especially children. Our experts offer these recommendations for keeping your children safe at home. Child-proofing your house Home's allow ample opportunities for children to become gravely ill or injured from risks associated with ingesting household cleaning solutions or other chemicals to electrocution risks. Ther...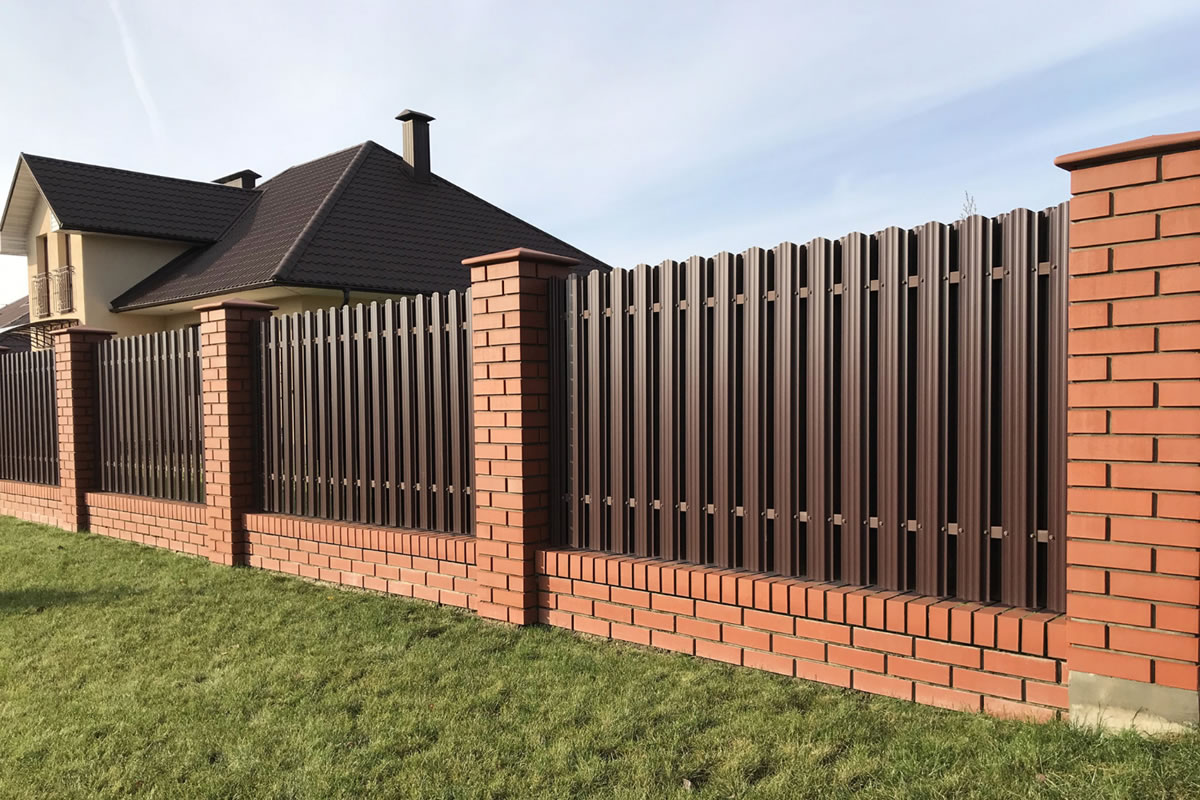 Property owners are always looking for ways to improve and protect their property. Fencing is an excellent way to do both and more. Our fencing contractors in Jacksonville offer these reasons for installing a fence on your residential property. Added Safety If you have children or animals in your household, you understand the importance of safety. Keeping your pets and kiddos safe from harm is probably your top priority. Installing a proper fence around your property is ...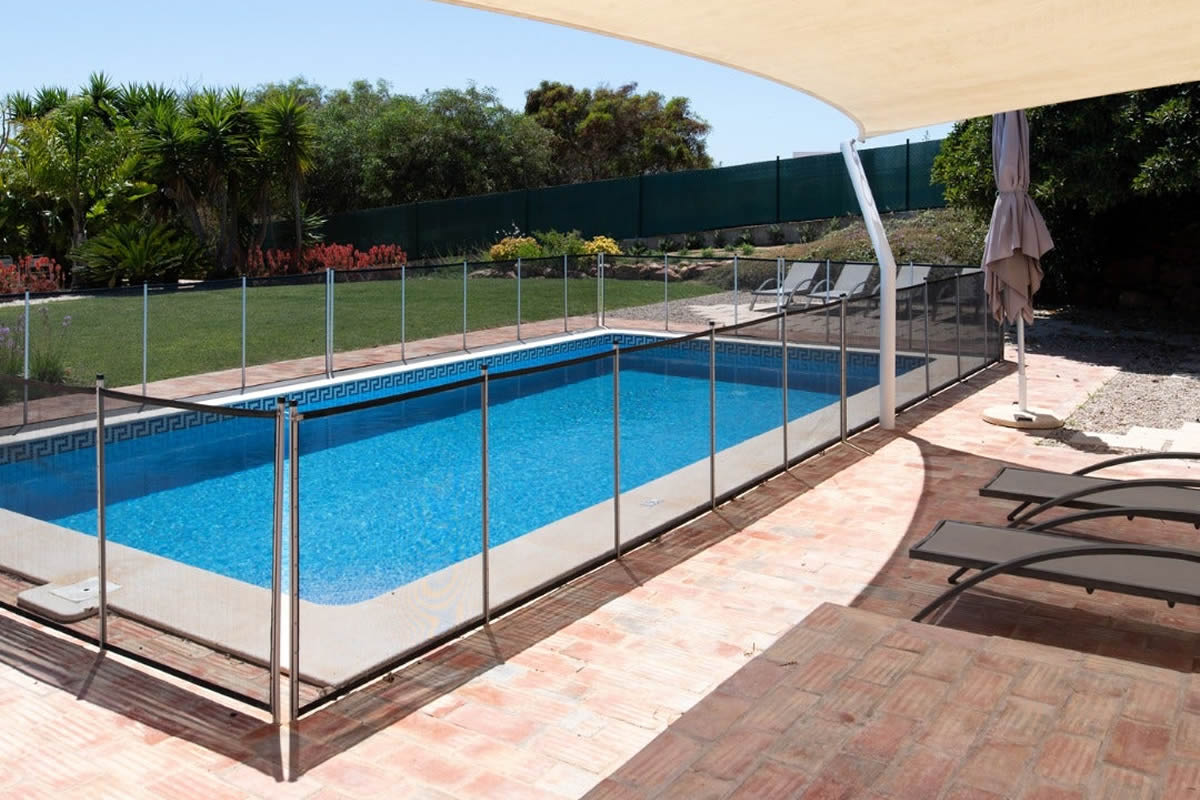 Have you recently put in a pool in your backyard? Do you have children that play in your backyard? Are you looking to enhance the appearance of your outdoor pool area? Installing a fence around your pool would be a great way to increase protection while adding an attractive element to your backyard. Our fencing contractors in Jacksonville, FL have installed many fences in our clients' backyards to enclose their pools. There are a few key reasons why...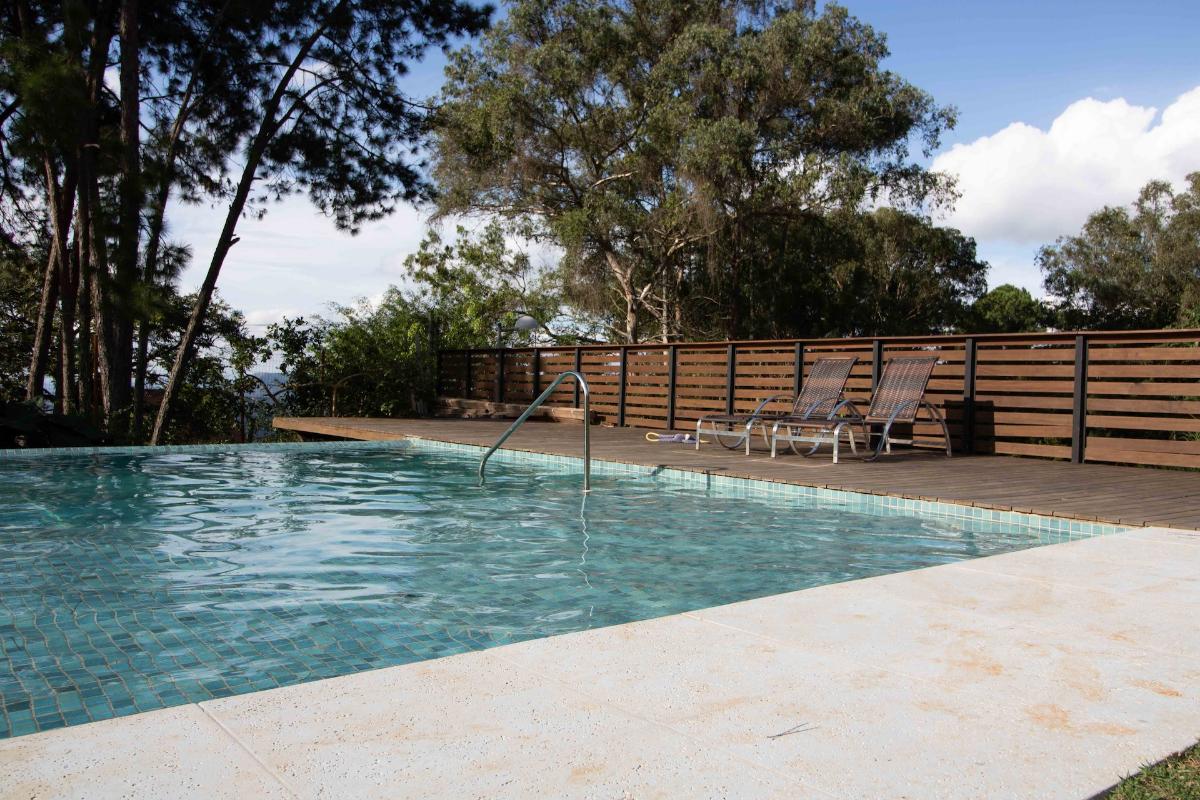 Are you curious how to create an outdoor space to include updated features, more safetly, more entertaining areas, and more privacy? These are all great ways to utilize your Florida backyard all year long. When you design your outdoor space, you want to consider adding a fence for privacy. Our experienced and skilled fencing contractors in Jacksonville can provide you with the best fencing options to enhance your yard. There are many reasons why you should include a fe...