Why You Should Have A Board On Board Fence Installed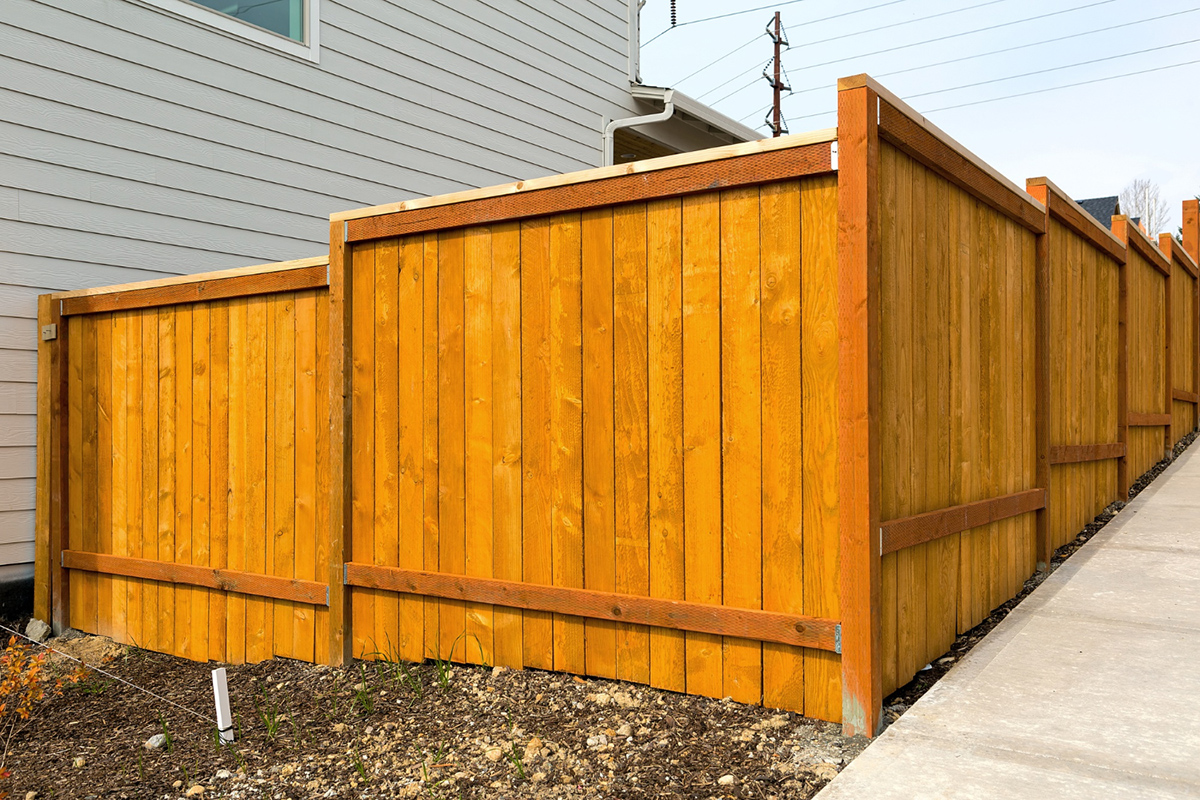 Having a fence installed on your property is an important decision that requires careful consideration. The fence you choose should be durable, functional, and aesthetically pleasing. One type of fence that checks all these boxes is the board on board fence. In this blog post, we'll explore the benefits of installing a board on board fence and why it may be the perfect choice for your property.

Enhanced Privacy
Board on board fencing, also known as shadowbox fencing, is a fence design that provides optimal privacy. This type of fence is constructed with boards placed vertically on either side of the fence rail. The boards are arranged in overlapping layers, leaving no visible gaps. This design ensures that you get maximum privacy, making the fence ideal for residential properties that require an extra layer of privacy.
Increased Durability
A board on board fence is more durable than other types of fencing due to the design of the fence. The overlapping boards provide extra support for the fence, making it sturdy against wind, harsh weather conditions, and other external factors that could damage it. In contrast, fences with wider gaps and fewer panels are more susceptible to damage in harsh weather conditions.
Aesthetic appeal
Board on board fences have a unique and visually appealing design that adds a touch of elegance to your property. The visually pleasing design adds value to the property and can complement your home or commercial building's exterior. Additionally, this fence design is customizable to your preferences, and you can choose from different materials, colors, and patterns to fit your desired look.
Low Maintenance
Board on board fences do not require much maintenance or repairs. The boards and the supports are typically made from robust materials such as wood and steel, making them unperturbed by environmental factors like insects, diseases, and moisture. Additionally, the overlapping design of the panels limits the amount of debris that accumulates on the fence, so cleaning is a breeze.
Affordable
Board on board fences are cost-efficient and cost-effective relative to the upkeep and repairs to traditional fencing. They have a longer life span and are less likely to require maintenance, making them an ideal long-term investment. Despite the higher upfront cost, they provide exceptional value over time and are a perfect choice if you're working with a long-term budget.
Conclusion
In conclusion, a board on board fence is an excellent investment for your property due to its aesthetic appeal, durability, low-maintenance, affordability, and increased privacy. Speak to fencing contractors in Jacksonville to determine whether a board on board fence is the right fit for your property. Contact Masters Fence Contracting today to get your free quote.