Why Staining Your Fence Is Important For Its Longevity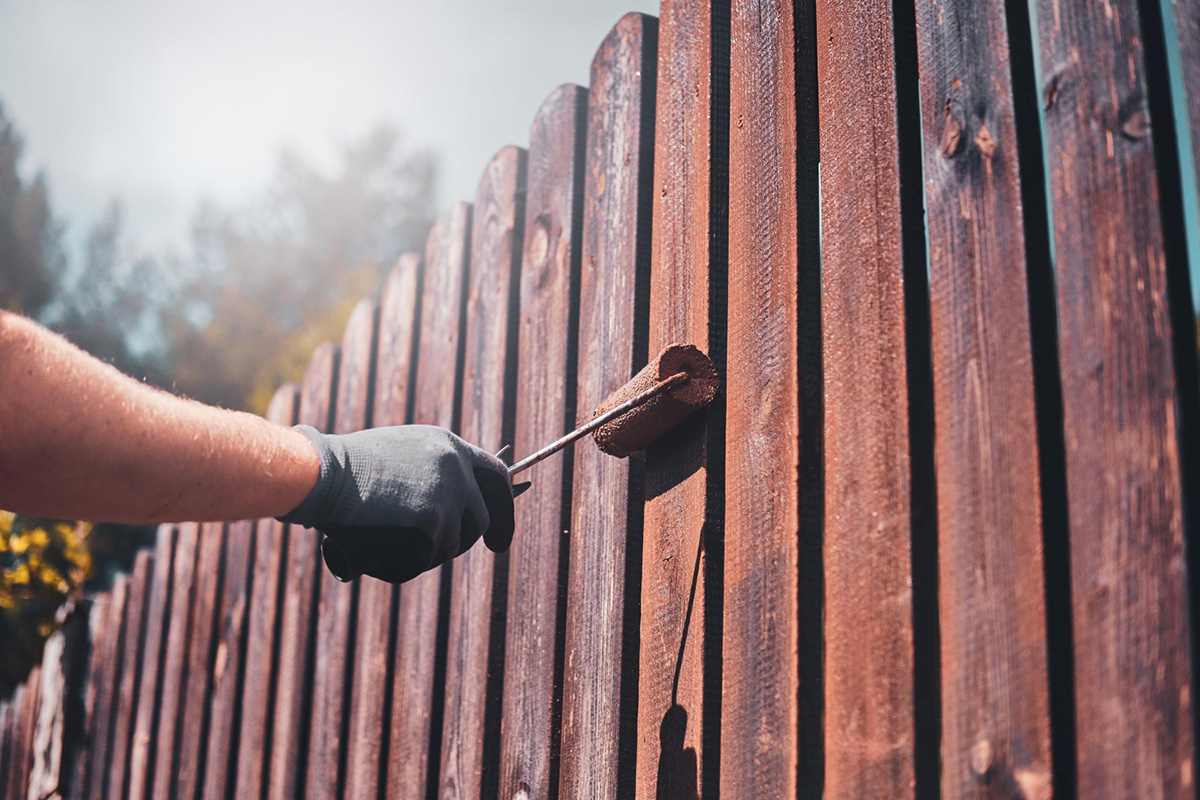 Your fence is probably one of the biggest investments you've made for your property. It provides privacy, security, and a decorative element to your home, but also serves as a protection against the natural elements that can cause substantial wear and tear. Sunshine, rain, and wind can all cause fading, cracking, and other types of damage to your fence, which is why it's essential to maintain it properly. One of the best ways to do this is by staining your fence. Getting your fence stained can make a world of difference, and in this blog post, we've discussed the reasons why.

Protection from UV Rays
The sun's UV rays are a significant contributor to the deterioration of your fence. A high-quality stain will protect your fence from the sun's harmful rays, which can cause your fence to fade and weaken over time. The pigments found in stains are designed to block harmful radiation and prevent fading, giving your fence the protection it needs to last.
Protection from Water Damage
Even treated wood is porous, and it will absorb moisture when left exposed to the elements. This can cause swelling, warping, and other types of water damage to your fence. A good quality stain will help your fence to resist water penetration, preventing moisture from seeping into the wood and causing lasting damage.
Aesthetics
A fence that looks great adds to your property's appeal. A quality stain can significantly enhance the natural beauty of your fence, adding color, depth, and texture to the wood. With a top-quality stain, you can choose from various shades and tones that complement your house's overall aesthetic.
Longevity
While wood is versatile and durable, it's not indestructible. Staining your fence can help to extend its lifespan by creating a protective barrier that makes it more resilient to the elements. By adding a layer of protection to your fence, you'll minimize the effects of weathering and degradation, all of which can help to prolong your fence's life.
Reduced Maintenance
Staining your fence will make maintenance less of a hassle. Stains are designed to be easy to apply and don't require significant upkeep. Depending on how harsh the weather is in your area, the longer you leave between staining, the better. By staining your fence, you're saving yourself time and money, making it easier for you to relax rather than worrying about maintenance.
Conclusion:
Staining your fence is an important step in keeping it looking great and functioning to the fullest level. It will protect your wood from the natural elements, prolong its lifespan, and reduce the maintenance needed. In this blog post, we hope that we've shared with you some compelling reasons as to why you should have a stained fence, which hopefully will lead you to taking action and getting your fence stained as soon as possible. If you're seeking fencing contractors in Jacksonville, Masters Fence Contracting can guide you in the right direction and provide a free quote to build your fence your way.