Top Fencing Trends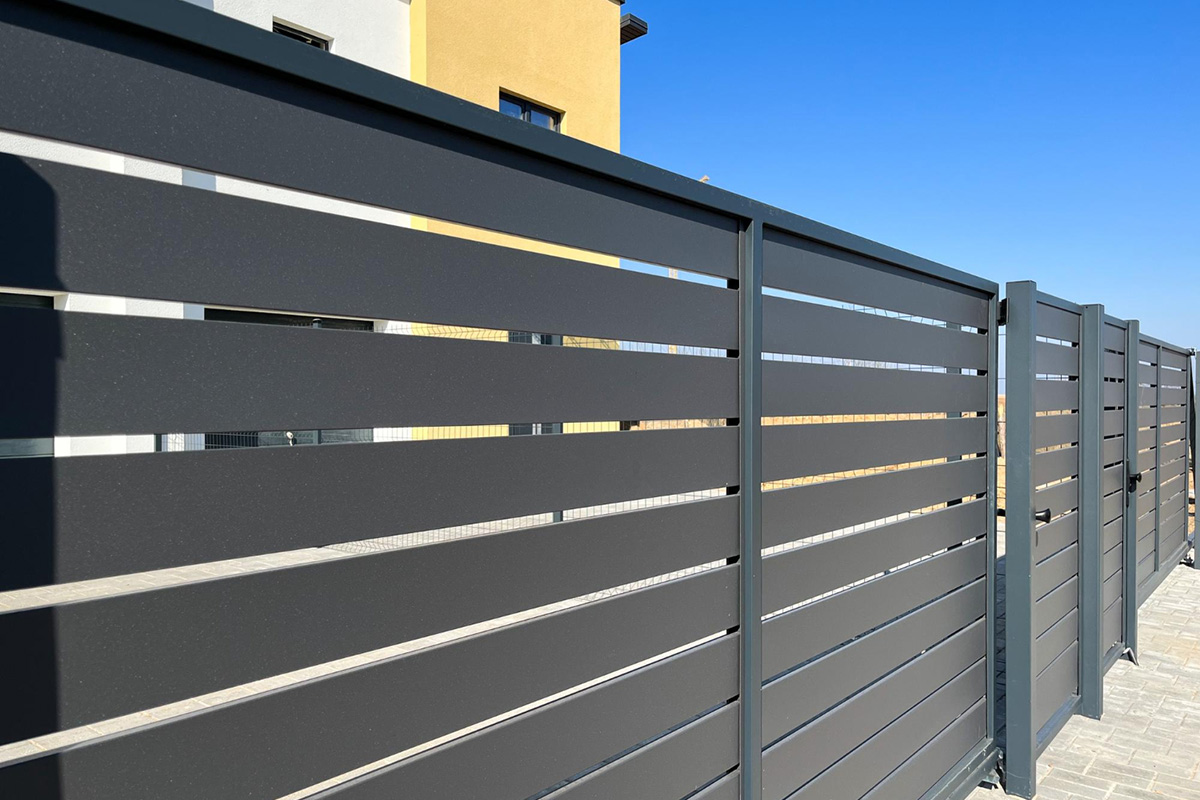 Choosing the right fence can be a daunting task. While security is paramount when it comes to putting up fences, functionality and style are equally important. Fencing trends are constantly evolving, and staying ahead of the game can be tough. In this blog, we'll walk you through the top fencing trends that will transform the look of your property, bring added safety, and increase your home's value.
1. Ornamental iron fences
Ornamental iron fencing offers a classic and timeless appearance to any property. These fences are strong, durable, and secure, making them ideal for enhancing security and curb appeal. Ornamental iron fences are available in a variety of styles, colors, and finishes to suit your aesthetic preferences.
2. Natural wood fences
Natural wood fences have proven to be one of the most popular fencing materials for years. They give homes a traditional, elegant look that blends well with any backdrop. Besides their appeal, wood fences are strong and durable, which makes them an excellent choice for privacy, noise reduction, and security.
3. Vinyl fences
Vinyl fences have gained popularity in recent years due to their exceptional durability and ease of maintenance. They come in different colors, styles, and designs and are impervious to weather, insects, and rot. Their resistance to fading and discoloration ensures that they remain aesthetically pleasing for years to come.
4. Horizontal fences
In the world of fencing, horizontal lines offer a modern look that has gained traction in recent years. These have quickly become one of the most sought-after fencing styles, primarily because of their minimalist design. Horizontal fences work well in both modern and traditional settings, depending on the chosen material.
5. Chain-link fences
Chain-link fences have been with us for years but remain an effective option for practical purposes. Chain-link fences are strong, durable, and offer reliable security. They come with different coatings such as vinyl and powder-coat, making them more aesthetically pleasing and less susceptible to rust and corrosion.
Conclusion
Choosing the right fencing contractor is essential in guaranteeing you have the fencing of your dreams. At Masters Fence Contracting, we specialize in custom fences, ensuring our clients' needs and preferences are met. Our team is well-trained and certified to provide top-quality fencing services to our clients. So, if you're looking for fence companies in Jacksonville, FL, contact us today to schedule a consultation or get a free quote. Our team is always ready to work with you to select the perfect fence that meets your security, style, and budget requirements.