The Top Fencing Trends in 2023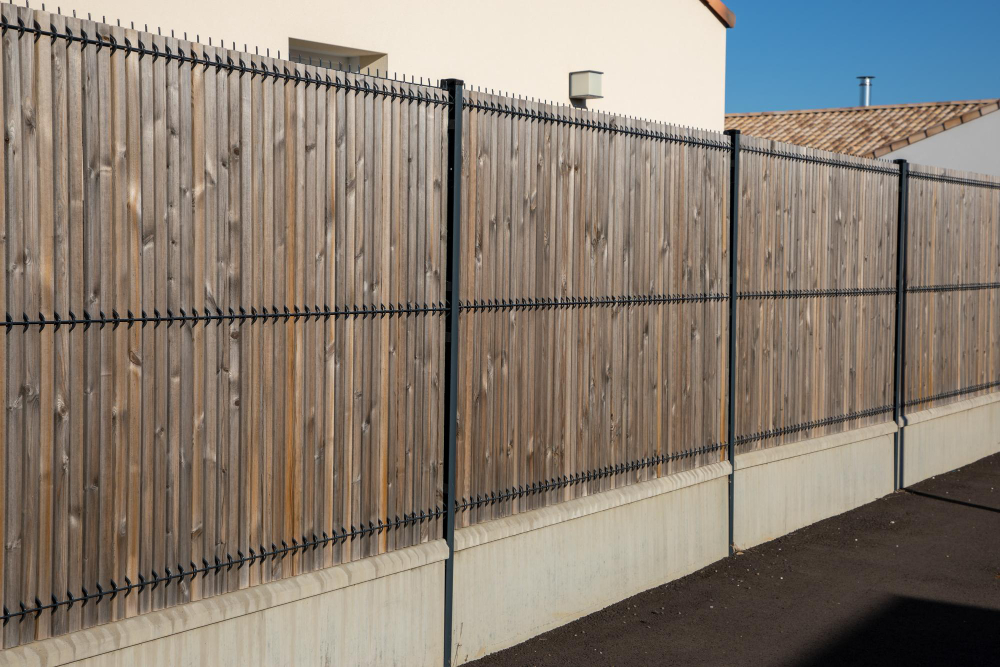 Fences serve more than just a means of boundary delineation, they enhance the beauty and security of homes while providing a sense of privacy. When it comes to choosing the right fence for your home, it's essential to stay up to date with the latest trends and materials. In this blog, we'll be sharing some of the top fencing trends to watch out for in 2023, which will help you make the right decision while adding a touch of modernity to your home.
1. Natural Wood Fencing
Natural wood fencing has become a popular trend in recent years and is set to continue its dominance in 2023. This fence type adds texture, warmth, and a natural feel to any home. Cedar is a popular material for this type of fence because of its durability, while redwood is an excellent option for those who want a high-end look.
2. Horizontal Fencing
Horizontal fencing is another trend in fencing that will continue to rise in popularity. The horizontal fence style exudes minimalism, providing a modern and sophisticated look. This type of fence adds interest without detracting from the style of the home. The sleek lines and flat-topped design of horizontal fences make them perfect for contemporary home designs.
3. Sustainable Fencing
Sustainability is becoming increasingly important; many homeowners prefer fences made from eco-friendly and sustainable materials. In 2023, it's expected that sustainable fencing materials like bamboo and composite wood will continue to dominate the market. Bamboo is an ideal material for those who want to keep their carbon footprints low because it grows fast and matures quickly.
4. Metal Fencing
Metal fencing will be popular for homeowners who desire a modern and industrial look. Metal fences come in various styles, from modern to rustic, and are known for their durability, low maintenance, and versatility. They can be made from iron, steel, or aluminum and can be either welded or bolted together.
5. Privacy Vinyl Fences
Vinyl fences are popular because of their durability and low maintenance. The privacy vinyl fence is an excellent choice for homeowners who want to have privacy without compromising on style. Vinyl fences come in various styles, including board-on-board, lattice, and shadowbox.
Conclusion
While these are the fencing trends that are expected to be popular in 2023, it's important to choose a fence that complements the style of your home and fits your budget. If you're looking for professional fence companies in Jacksonville, FL, contact Masters Fence Contracting today. Our team of expert professionals will assist you in finding the perfect fence for your home, taking into account your design preferences, budget, and other factors. Our team of experienced professionals will ensure that you receive high-quality fence installation services that will keep your home looking great for years to come.