Fencing Ideas for Your Dog – A Guide To Safe and Effective Fences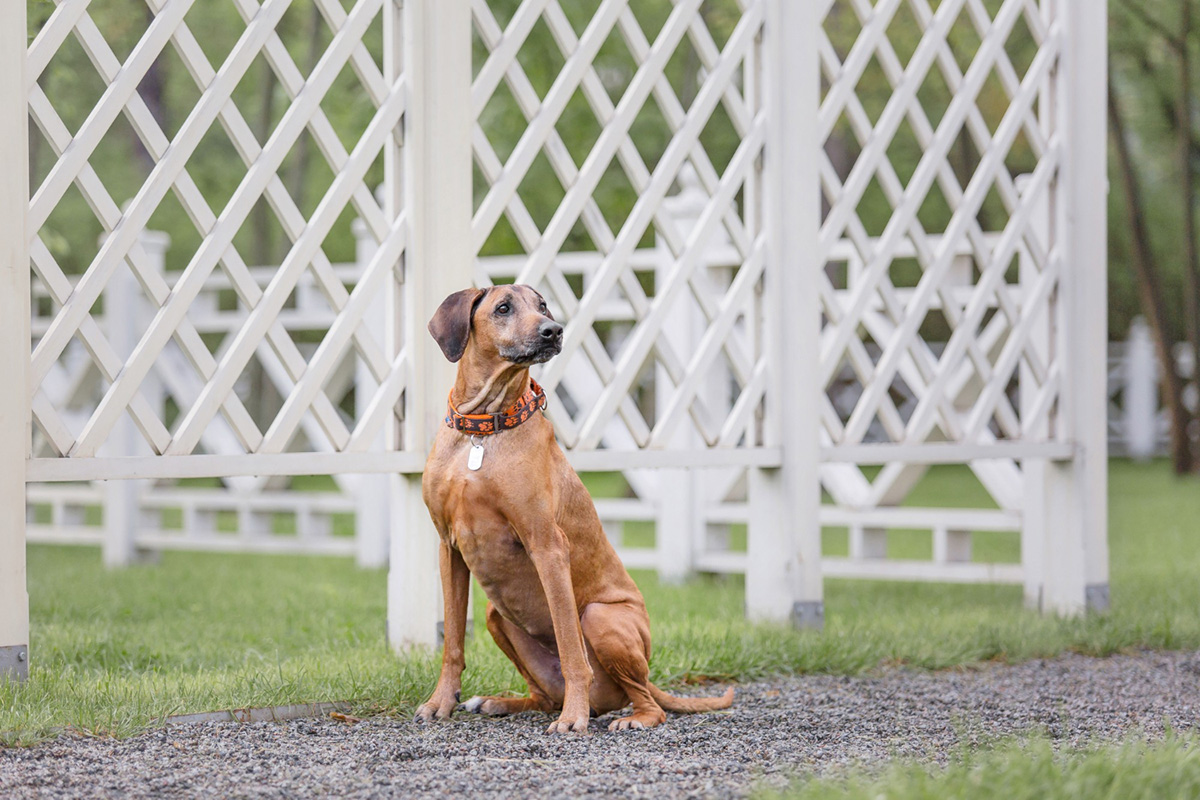 Keeping your furry friends safe and secure is a priority for all pet owners. But with so many fencing options available, it can be difficult to decide which type of fence is best suited for your yard. Here's a guide to help you choose the best fencing option for keeping your dogs safe and secure.

Types of Fences
The most common types of fences used for yards are wood, vinyl, chain-link, aluminum and wrought iron. Each type has its own advantages and disadvantages, so it's important to consider what type of fence works best for your specific needs before making a decision.
Wooden Fences
Wooden fences are one of the most popular choices when it comes to yard fencing ideas because they offer a classic look that adds character to any landscape. They are also relatively easy to install and can be tailored to fit any yard size or shape. On the downside, wooden fences require more maintenance than other types of fences—they need to be sealed every few years in order to protect them from rot and insect damage—and they can be expensive if you opt for higher-grade woods like cedar or redwood.
Vinyl Fences
Vinyl fences are becoming increasingly popular among homeowners due to their durability and low maintenance requirements. They come in a variety of colors and styles, allowing you to customize the look of your yard without having to worry about constant upkeep or repainting every few years. The main downside is that vinyl fencing can be more expensive than other materials such as wood or chain-link. However, this cost is usually offset by the fact that vinyl won't require frequent repairs or replacements over its long lifespan.
Chain-Link Fences
Chain-link fences are great for yards with small pets because they create an effective barrier between your dog and potential predators while still allowing them plenty of room to roam freely outside in the fresh air. Chain-link is also relatively inexpensive compared to other types of fencing materials such as wood or vinyl, making it an ideal choice if you're on a tight budget but still want an effective security solution for your pet. The downside is that these types of fences don't provide much privacy and they may not look very aesthetic depending on where they're installed in relation to your home or garden area.
Conclusion
No matter which type of fence you choose, it's important that you take into account all factors such as cost, maintenance requirements, aesthetics, security needs, etc., before making a final decision about which type will work best for your yard fencing ideas project with Masters Fence Contractor. It's also important that you select a fence contractor who understands all safety regulations regarding the installation process – contact Masters Fence Contractor today if you're looking for professional fence contractors in Jacksonville! With our help, you can find the perfect fence solution that will keep your furry friends safe while still looking stylish!