Enhance Your Property with Eye-Catching Fence Design Tips and Aesthetics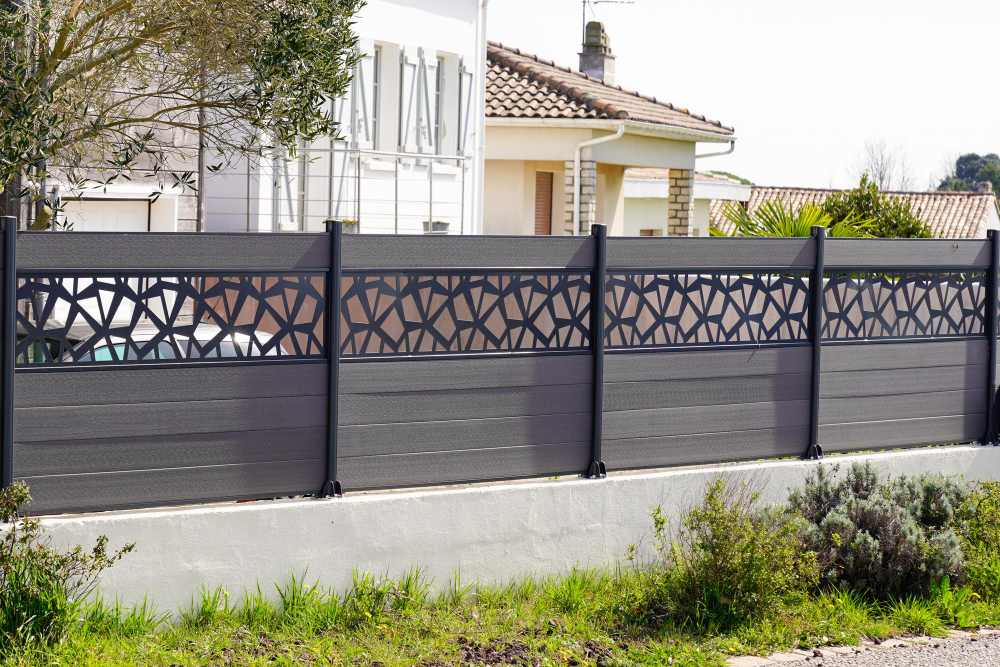 Everybody wants their property to look its best, and one of the most cost-effective and efficient ways to upgrade its appeal is through fence design. A well-designed fence can provide security, privacy, and curb appeal to your property. In this blog post, we'll provide you with some fence design tips and share some aesthetics to help you make an informed decision when choosing the best fence design. Whether you're installing a new fence or looking to upgrade your existing fence, we've got you covered!
1. Determine Your Needs and Goals
First, you need to determine why you want to install a fence, what your budget is, and what materials you would like to use. Determine if you want a decorative fence, a privacy fence, or a fence that provides security. Once you have determined your needs and goals, it will be easier to narrow down the fence design options and decide on the right style.
2. Consider the Materials
The materials you choose for your fence will play an important role in its functionality, durability, and overall appearance. Common fence materials include wood, vinyl, chain-link, aluminum, wrought iron, and steel. Wood is a popular choice because it offers an attractive and natural look, while metal fences provide strength and security. Vinyl fences are low-maintenance and come in many colors and textures to match your property's decor.
3. Choose the Right Color
Choosing the right color for your fence involves assessing your property's surroundings, the architectural style of your buildings, and your personal aesthetic preferences. A fence's color can complement or contrast with the color palette of your home's exterior and your landscape and garden design. Neutral and natural fence colors like white, beige, gray, and brown tend to blend in with the surroundings. Darker colors like black or forest green provide a bold statement and add depth and texture to your property.
4. Select Your Fence Style
A fence's style can make or break its overall look. You want to make sure that the fence style complements your property's architecture and layout and adds value to your property. There are various fence styles to choose from, including traditional picket, ranch, split-rail, ornamental, lattice, privacy, and pool fences. Think about what design will suit your property's vibe, from adding a rustic charm to a modern twist.
5. Accessorize Your Fence
Accessorizing your fence is like adding the finishing touches to a masterpiece. Interesting fence accessories can add more character and depth to your fence, making it stand out. There are many fence accessories you can choose from to personalize your fence, such as post caps, lattice toppers, decorative ironwork, planter boxes, and trellises. Pick a design that adds another layer of interest to your fence, and visitors will have an instant wow-factor as soon as they see it.
Conclusion
Adding a fence to your property can boost its attractiveness, privacy, and safety. By following these fence design tips and aesthetics, you can create a fence that is both functional and visually appealing. Choosing the right materials, color, style, and accessories can make all the difference in your fence's look and feel. If you're looking for reliable fence companies in Jacksonville, FL, contact Master Fence Contracting to get your free quote and start enhancing your property.