The Benefits of Wrought Iron Fencing for Your Home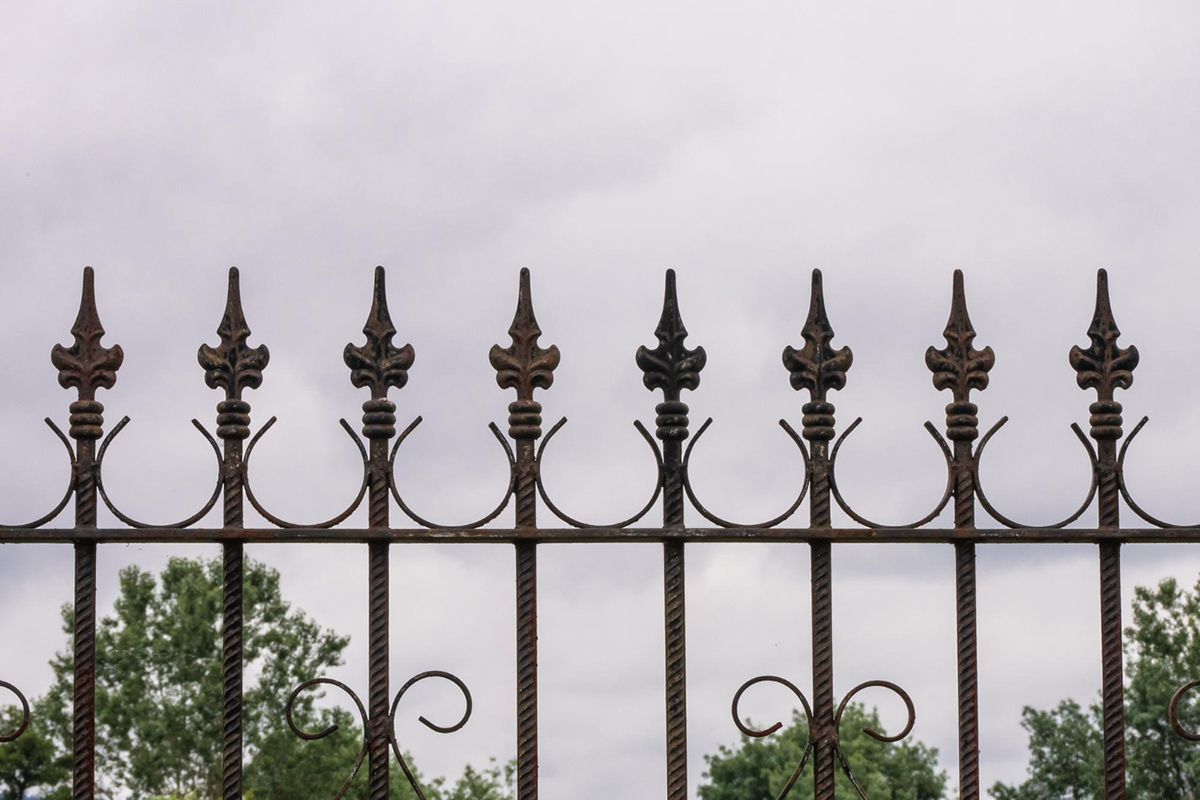 Are you looking for an elegant yet durable fencing solution for your property? Wrought iron fencing might just be what you're looking for! With their timeless appeal and sturdy construction, these fences have become a popular option for homeowners who want to combine style with functionality. In this blog post, we will examine some of the benefits that wrought iron fencing can provide for your home.
Increased Security
One of the most significant benefits of wrought iron fencing is that they provide an excellent level of security for your property. These fences offer high durability and toughness, making it difficult for intruders to enter your house. Moreover, the spikes and pointed tips on top of the fence also act as a deterrent, making it even more challenging for anyone to breach the perimeter.
Long-Lasting
Another advantage of wrought iron fencing is its durability and longevity. Unlike other materials that can deteriorate due to environmental factors such as wind, rain, and UV rays, wrought iron can withstand harsh weather conditions and still maintain its appearance for decades. So, you don't have to worry about replacing them soon.
Easy Maintenance
Wrought iron fences are generally low maintenance; they require just a coat of paint to remove rust and keep them looking new. You can quickly get them back to their original condition with a fresh coat. Cleaning wrought iron gates and fences as needed can further protect it against the elements.
Enhances Your Curb Appeal
Wrought iron fences are popular for their attractive aesthetic appeal, giving homeowners a range of styles to choose from. They come in different shapes, patterns, and colors, making them an excellent addition to any house. You can customize and add different design elements that match your property's architecture and make it stand out from the rest. Adding ornamental elements to the wrought iron fences elevates their beauty.
Increases Property Value
Lastly, Wrought iron fencing adds significant value to your property. Installing wrought iron fences significantly adds to the curb appeal of the house. This increase has a direct impact on the value of your property. Investing in a wrought iron fence is a smart long-term decision, which has the potential to increase the property value.
Conclusion
Wrought iron fencing is not only an elegant fencing solution for homeowners but also a secure and long-lasting option for any property owner. These fences require minimal maintenance and can last for decades, which is essential in cost-effectiveness and property value. With benefits like security, aesthetics, and property value addition, it is not hard to see why Wrought iron fencing is an excellent investment for any homeowner or property owner in the market. If you're looking for a fencing contractor in Jacksonville to install wrought iron fencing, contact Masters Fence Contracting today to get your free quotes.