5 Benefits of Getting a Wood Fence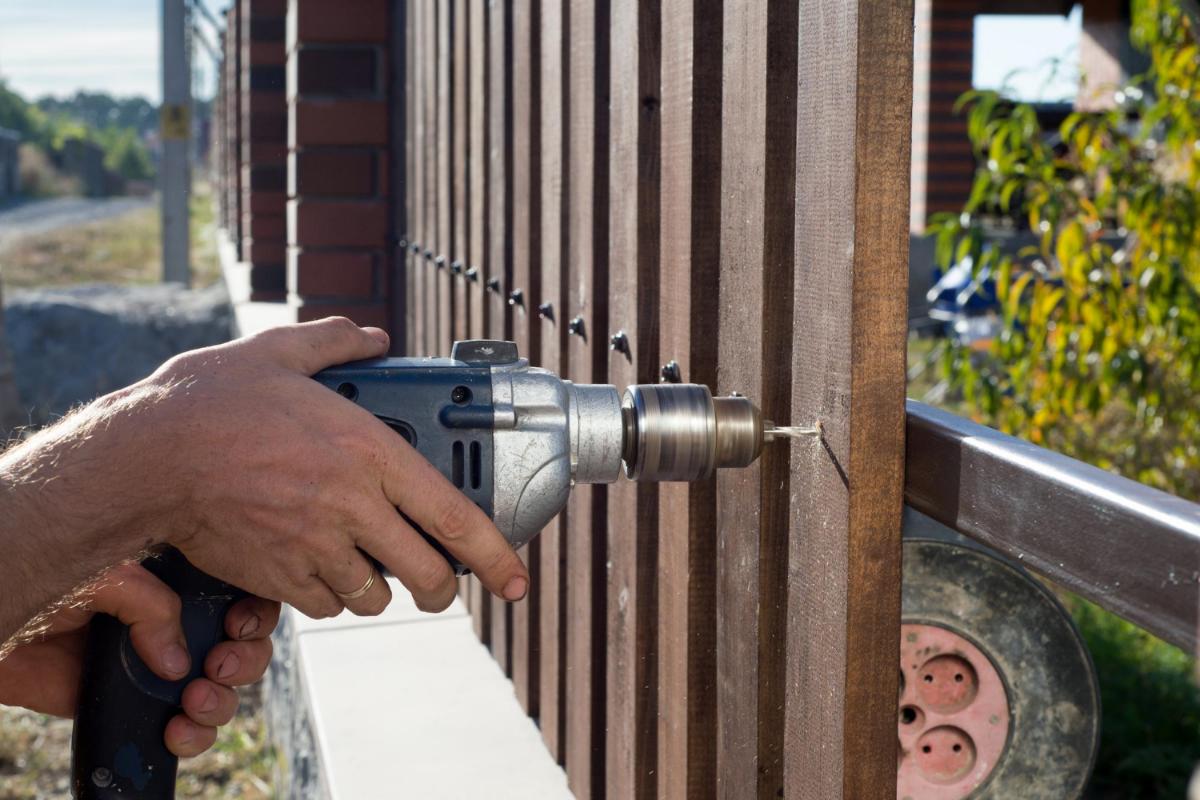 The fence you build around your yard is about more than just privacy. It is about practicality and appeal. There are many different types of fence materials you can use, and honestly, they all have their perks. While there is a decent variety of fencing materials, wood has always remained a top choice for homeowners. The appeal of wood fence extends further than the affordability or natural beauty. Wood material comes in a large selection of sizes, colors, and heights, so talk to your fencing contractors in Jacksonville for recommendations. These are some of the benefits of choosing wood for your backyard fence.
Durable Fence Material
Wood makes a durable fence material and will last for decades as long as it is well maintained. Aluminum and plastic materials can become damaged and warped easier than wood when properly installed. To top it off, with its durability extending the fence's lifespan, it remains visually appealing too.
Affordable
Wood is abundant, natural, and can often times be purchased for a fair price. When compared to the price of vinyl, aluminum, or wrought iron, wood is reasonably priced. Furthermore, the cost of maintenance is lower. The cost of repairs is usually a fraction of the cost of repairing a hole section of aluminum or vinyl fencing. Not to mention, maintenance is made simpler by treating wood with the stain, repellent, and paint needed to protect it.
Customizable
You will find that there is a vast variety of wood types, such as pine, spruce, cedar, cypress, or redwood. With the different types, you can also have it stained or painted to match the color scheme of your house and/or property. To be honest, one of the tasks you need to do or maintenance is repainting or staining regularly. You could take this opportunity to switch the colors around and keep the look fresh every year.
Fences also come in many different varieties and styles, which allow customizability to match your home and aesthetic. These styles include:
Split Rail
Picket
Board
Shadowbox
Paddock
Stockade
There are so many more styles that you can get, and they are all customizable in size to fit your property's aesthetic needs.
Green Choice of Material
Wood is environmentally friendly for many reasons. One, it is a renewable and natural resource. It can be recycled, repurposed, and reused. Not to even touch on the amount of eco-friendly wood treatments that prevent rot and deter pests.
A Wood Fence Can Increase Your Property Value
Saved the best for last. Honestly, security and privacy are sought after by home buyers. People want a home where their pets and kids can play safely. A wood fence offers that. Moreso, this increases the value of your property.
Having a wood fence is beneficial for a lot of good reasons. It is safe to say that having a wood fence installed is less about buying a fence, and more like making an investment. Not only do you save money on maintenance and repairs, but you are also increasing the property value of your home. If you are looking for quality fencing contractors in Jacksonville to install your fence, contact Masters Quality Fence to get started today.