The Best Privacy Fences to Consider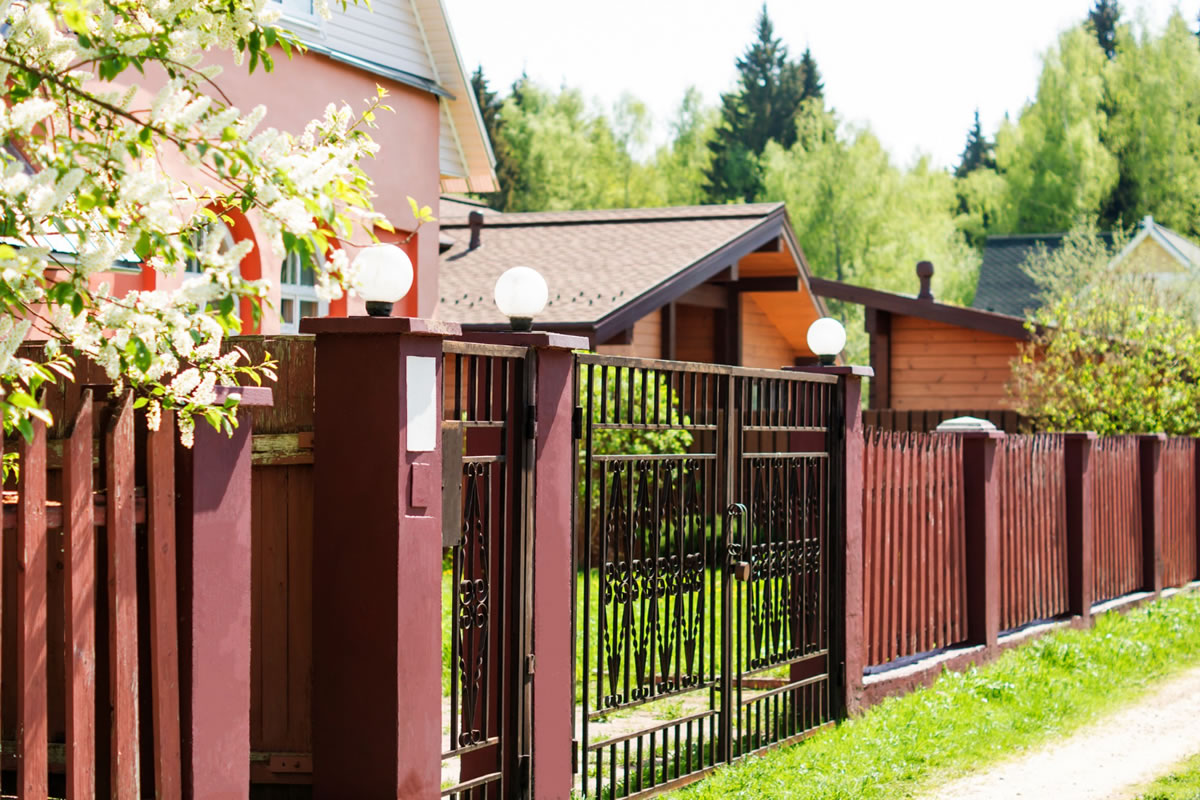 Your neighbors are amazing – but that doesn't mean you want to consistently be on display for them while you appreciate your backyard. You are not the only person who feels that way, which is why privacy fences are such in-demand commodities. In addition to delivering you much-needed solitude, privacy fences can improve the look of your property. Consider some of our favorite privacy fence types – and choose the one suitable for you!
We install fences and railings for homeowners throughout Jacksonville. In addition to delivering a turnkey installation process, we're constantly able to help our customers find the ideal type of fence for their premises and their budget. Experts from fence companies in Jacksonville offer a handful of popular privacy fence styles to choose between. For many homeowners, a privacy fence is a final element in their private backyard oasis. That's because privacy is a critical component of relaxation and also because a border adds a distinctive style and feel to the property. Today there are more kinds of privacy fences than ever before – review them here:
Wood picket fences
These wooden fences are constructed from pickets that are placed close together to deliver solid backyard privacy. Among all the kinds of privacy fences offered, this is the single most budget-friendly choice as it is an excellent solution for substantial privacy with the lowest price tag. However, since this fence is constructed with pressure-treated wood, it does demand maintenance to deter mold and decay.
Vinyl privacy fences
One of the most practical privacy fence types on the market, these vinyl fences are constructed of tall vinyl panels that totally block the line of sight. Likened to fancier vinyl fences, simple vinyl privacy fences will arrive in a single color and feature traditional rectangular panels without any frills. One of the primary things to love about all vinyl fences is that they will never need to be repainted or re-stained and will effortlessly last for 50 years or more!
Luxury wood fences
An attractive alternative for rustic style and hard-to-beat privacy, our luxury wooden privacy fences are constructed of tall wooden panels that are just as practical as vinyl at holding your backyard out of view. Likened to a wood picket fence, these luxury wooden fences will have more style-only hints, like a curving top railing or a lattice design. However, as a wooden fence, it will demand some upkeep to preserve it in stable shape.
Decorative vinyl fences
One of the most assorted kinds of privacy fences, luxury vinyl is available in countless different styles and color varieties. While you might be mesmerized by the upscale appearance, these ultra-tall fences do an extremely fine job of keeping your property shielded from snooping eyes. Some of the ornamental vinyl variations have two-tone color schemes, decorative top rails, and so much more!
These are just some of the privacy fences available on the market. Contact us today for a free consultation from one of the best fence companies in Jacksonville. We are here to give you the privacy you deserve.