Styles of Security Fencing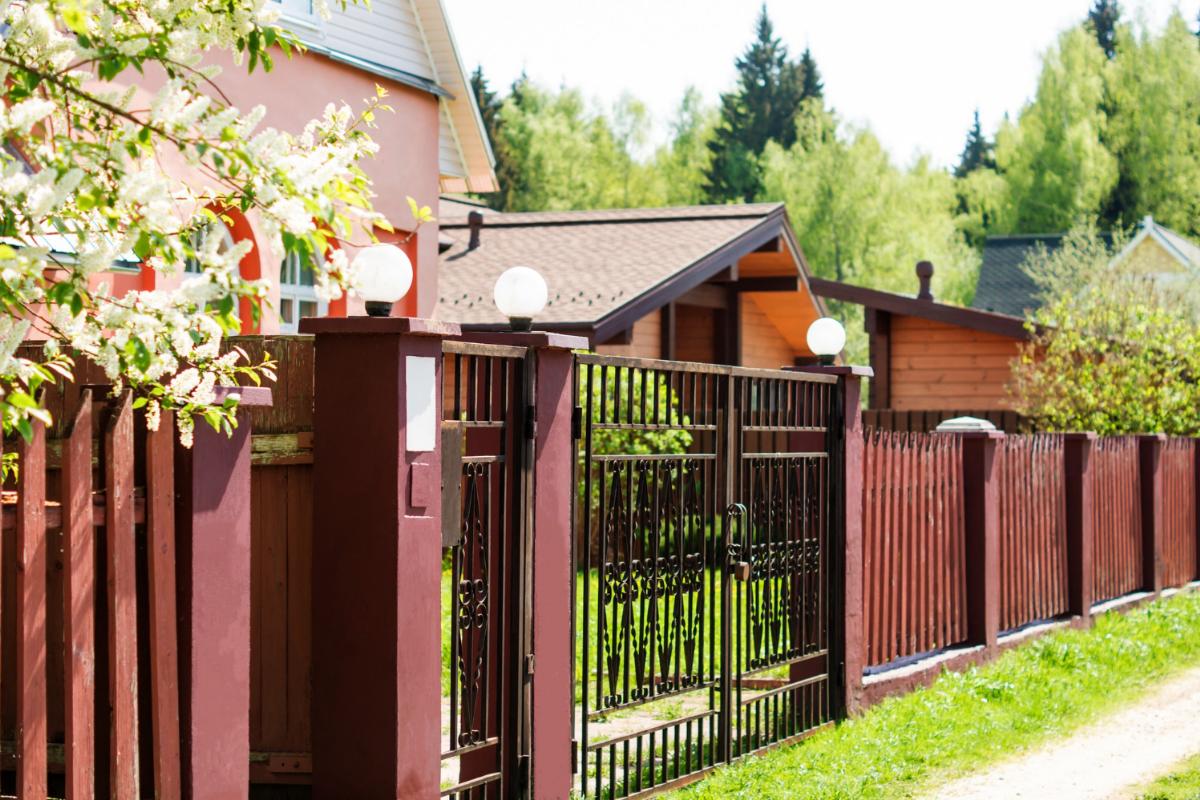 You have assorted options for purchasing security fencing to defend your property. Whether you prefer an imposing or attractive design, security fencing contractors in Jacksonville offer multiple solutions.
Fences may create good neighbors, but they are also helpful security acquisitions. You should not need to stress about your company when you go home at night or your home when you are away. There are multiple functional types of security fences obtainable in Florida, whether you are defending your home or your business.
Steel Fences: Steel fencing is more powerful than aluminum and less likely to give under pressure or to be harmed by a car or moving equipment. Steel is an ideal choice for high-risk environments, such as building zones. Steel fences are available in attractive designs, though they are typically more expensive and take longer to install than other fence options.
Aluminum Fences: Aluminum fencing is lightweight and flexible yet naturally long-lasting and strong. Aluminum is invulnerable to rust and most climate damage, making these fences a low-maintenance option. Aluminum fences are also simple to install and work well on parcels with inclined ground. They are obtainable in a variety of designs.
Ornamental Fences: Ornamental fencing is suitable for businesses in historic areas or institutions considering fence configuration a high priority. They are also continually used at the upscale apartment or condominium developments where residents prefer the security fences supply and a sophisticated look for their complex. A sturdy decorative iron border of proper height can be a good option for many businesses.
Vinyl Fences: Vinyl fencing is a pristine, classic, maintenance-free option appropriate for most situations. They are often utilized around yards, pools, and commercial businesses. There are various kinds of vinyl fences available, including ornamental designs. Vinyl fences are preferred because they are easily customizable and are a quality upgrade when improving your home or company's curb appeal.
Chain Link Fences: Chain link barriers are familiar and can be extremely secure when constructed with at least a nine-gauge material thickness and standing six feet or higher. It would be challenging for most people to scale and difficult to cut through at that scope and gauge level. Contractors can create chain link fencing with metal slats interwoven through the border, so people on the outside cannot see inside. Individuals can utilize this to embellish their fences if the impression is a priority.
Regardless of the security level and design you are looking for, multiple options are available to meet your demands. For instance, you can purchase perimeter fencing in countless materials, finishes, strengths, and sizes. Similarly, your boundary can be personalized or modified with security gates and numerous entries that blend with the rest of your fence.
Are you interested in enhancing the safety of your home or company by installing a security fence? First, start exploring your options and planning the most appropriate type of security perimeter for your property. Then, call our fencing contractors in Jacksonville for more info about security fencing options.