Inspiration to Decorate Your Fence for the Holidays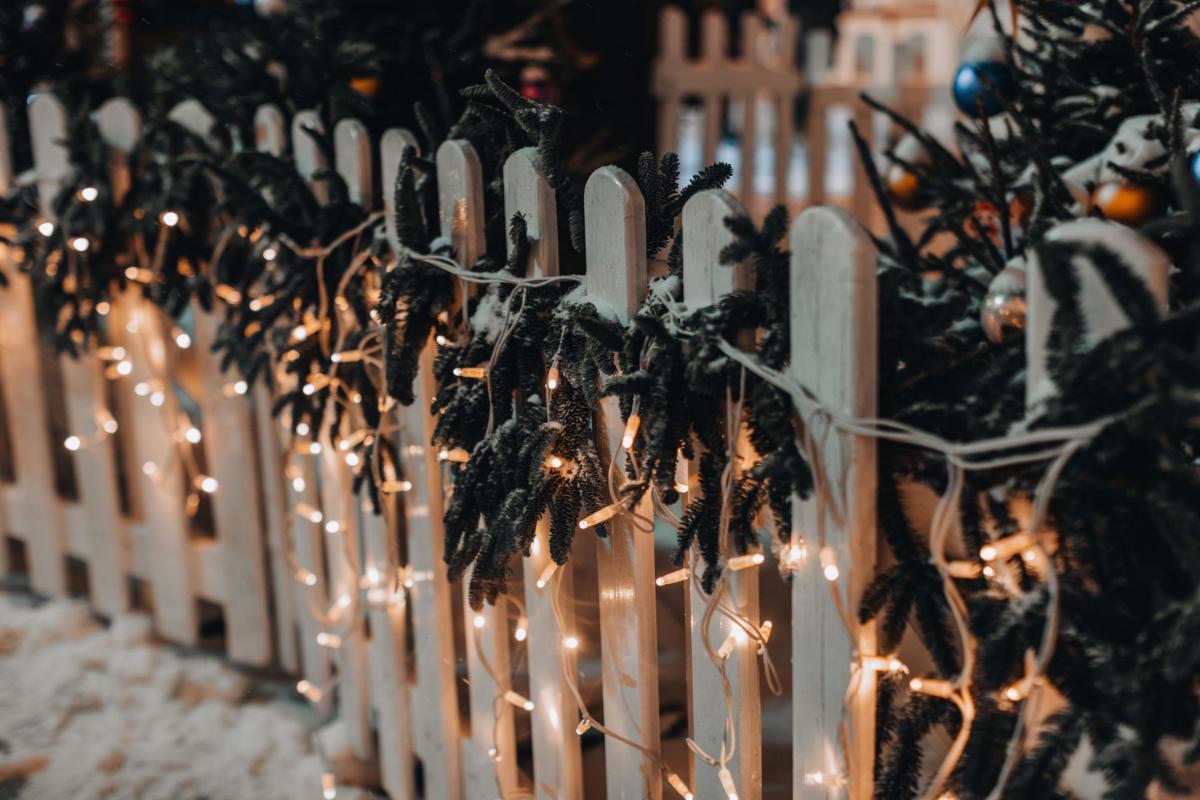 With the holidays approaching quickly, you may be starting to decorate your home with cheerful colors and decorations. As you deck the halls inside your home, you also want to create some beautiful curb appeal and décor to light your path home. Decorating your home can be easy, as you can string lights and add a cute porch sign or doormat to your home. However, you also do not want to forget about your fence. As experts in fence installation and fence repair in Jacksonville, we have seen many fences adorned for the holiday season. These are some of our favorite fence decorations to keep your exterior looking festive and fun for the holidays.
Hang Garland
Natural garland adorned with bows looks beautiful as it lights your fence. Many people love to hang garland from the fence posts to swoon over the final appearance on you line your fence with these beautiful elements. Natural green garland and red bows add a classic look to your yard while also being a decoration that can be seen in the daytime. People will be able to enjoy this, no matter what time of day or night it is.
Brighten Up with Some Lights
Everyone loves driving around and looking at Christmas lights at this time of year, so why not give them even more to look at while they drive past your home? Decorate your fence with string lights to illuminate your yard and show off your beautiful fence. Choose from simple string lights or even enhance the look with icicle lights or dancing snowflake lights. These touches are simple yet effective in creating a beautiful exterior for the season ahead.
Keep It Simple with Wreaths
Many people also just choose to keep things natural by using wreaths along their fence. When you are looking for a way to make a statement but also keep it simple, consider hanging wreaths on each of the fence posts. To make it even easier, you can even just hang wreaths over your fence gates or along the corners. This will add a nice pop of holiday colors to your fence without being too taxing.
Hang Festive Signs
Some people love to enhance their fence with festive signs that say, 'merry and bright' or 'Santa stop here.' By adding signs to your fence, you can keep signs from blowing over in the yard while also showcasing this feature of your yard. Be proud of your fence by taking the time to decorate it with signs that reflect your family's traditions and celebrations. Signs are a great way to spread positive messages during the season.
These are a few ideas to help you decorate your fence for the holiday season. When you are looking for more inspiration for your fence style and design, consider working with our fence experts. Contact Masters Quality Fence to hear more about our installation and fence repair in Jacksonville today.