Five Simple Ways to Add Privacy to Your Backyard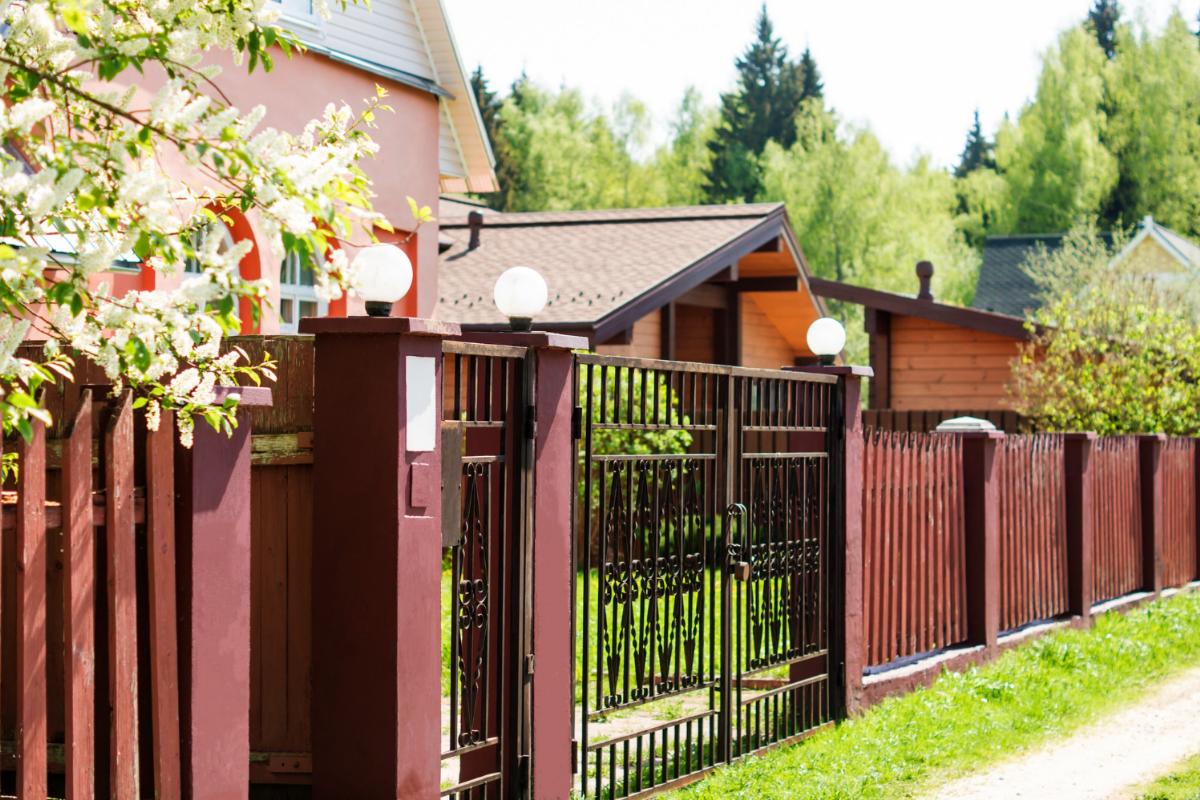 Whether you live in a busy neighborhood or you just like a quiet, you may have been dreaming about creating a private oasis in your own backyard. As professional fence contractors in Jacksonville, we are here to help. Fences can quickly add privacy to any backyard or property, and so can many other yard features. Let's take a quick look at the ways you can add privacy to the exterior of your home.
Install a Fence
One of the best ways to add privacy to your yard is to install a fence. To make your backyard feel like a private space, you can add a wooden or vinyl fence to your space. Closely installed fence boards can prevent anyone on the outside from looking into yard, providing you with the ultimate escape. It will allow you to feel like you are in your own secluded oasis despite being in the middle of a neighborhood.
Get Some Hardscape
Hardscape can also add appeal to your yard while providing you with privacy. Retaining walls are great for holding back soil and preventing erosion in your yard, but they can also give you depth and privacy when you live in a hilly area. Consider adding a patio space that has some stone walls to make your backyard truly a place that you can enjoy – day in and day out.
Invest in a Pergola
If you have a backyard patio or deck space, you may want to consider installing a tent or pergola over this area. Pergolas allow sunlight to shine through the boards, but they also can be tented with curtains for added privacy and shade. These are affordable updates to your yard that can make it feel like your own personal space without disruptions from neighbors.
Put Up Some Blinds
When you have a sunroom or a covered deck, consider installing blinds or sunshades on the sides to enhance privacy. Not only will this prevent the sun from blocking your vision, but it will also give you plenty of privacy, especially if your home faces other homes. Shades and blinds are a simple installation that can have many long-lasting benefits.
Plant Some Tall Trees
Trees, shrubs, and other large plants can create a border between you and your neighbors. If you are looking for a natural landscape that also enhances your privacy, you will want to invest in large, skinny trees. Plant these trees or shrubs along the border of your property so that you can create a private oasis that also immerses you in nature and enhances your landscaping beds.
These are just a few ways that you can add privacy to your yard without moving to a new neighborhood. By enhancing your yard with a fence, you boost curb appeal while also giving yourself the backyard oasis you have always dreamed of having. If you are ready to get some privacy with a fence, contact our fence contractors in Jacksonville to get started today!