Advantages of Installing a Privacy Fence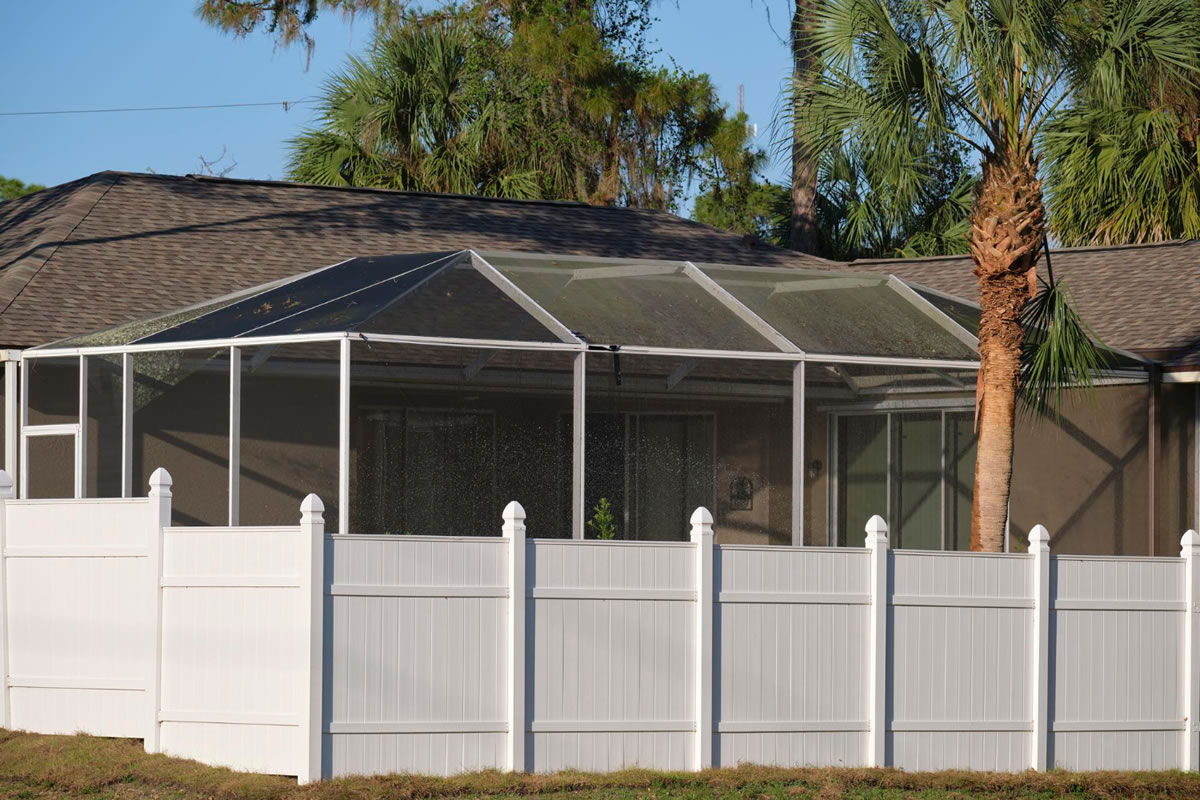 Often a privacy fence is an unconditional necessity for numerous different motivations. So let's plunge into the advantages a privacy fence installed by fencing contractors in Jacksonville can deliver.
Having a lovely backyard can be a fabulous addition to any residence. Extending your living space into the outdoors can deliver a refreshing entertaining venture and provide extra space for your household to relax and appreciate. But unfortunately, it can often seem like you're sharing your backyard with the rest of the community.
The best remedy to this situation is fencing your property. There are numerous fences, and any barrier will do, leaning on your requirements, but a privacy fence is often the best resolution. Privacy fence elevation is loftier than your typical fence, which is substantial, so you cannot see through it. But a privacy barrier offers more than simply privacy from prying neighbors. Consider these privacy fence advantages when considering a fence for your premises.
Balancing privacy and style
A privacy fence doesn't need just to be a wall separating you from your neighbors. By design, they feature solid and upright slats and panels, as well as the alternative to add entrances with locks. Nevertheless, these fences come in many styles, hues, and measurements, permitting you to design an elegant border that complements your lawn and offers outstanding privacy from view and sound. Many privacy barriers have rich, custom-designed looks, and we will create a stunning finished product that adds to your home's curb appeal.
A privacy fence is a long-lasting option
Privacy fences come in a combination of materials. Our fencing contractors in Jacksonville offer only high-quality products installed by trained professionals, so you know you're obtaining a fence that will endure. In addition, our fences are completed and appropriately sealed, protecting you from the elements. As a result, privacy fences are a long-lasting solution that will provide you with increased function and curb appeal for years in the future.
Advantages of a Privacy Fence
Protect the Kids – A privacy fence can help protect young children and pets, holding them within the boundary of your yard and away from the road, your neighbor's yard, or any other unsafe surrounding areas.
Keep it Hushed – A privacy fence can intercept most of the racket from the exterior with the correct materials.
Protect Your Plants – A superior privacy fence will supply some shelter for your plants against outside elements. They can shield from the wind and snow drifts.
There are numerous available styles if you're interested in fencing an area on your property. Even chain link fences can be employed for security objectives, though it's not the most aesthetically-pleasing alternative. Any fence preference should be founded on what it will lend to your space and what it will contain or keep out.
A privacy barrier is the best solution to most problems and motivations for desiring a fence in the first place. Now that the profitable aspects of a privacy fence are understood, all you need to do now is pick up the phone and call our fencing contractors in Jacksonville. We are here for you!