5 Decorative Features to Add Appeal to Your Fence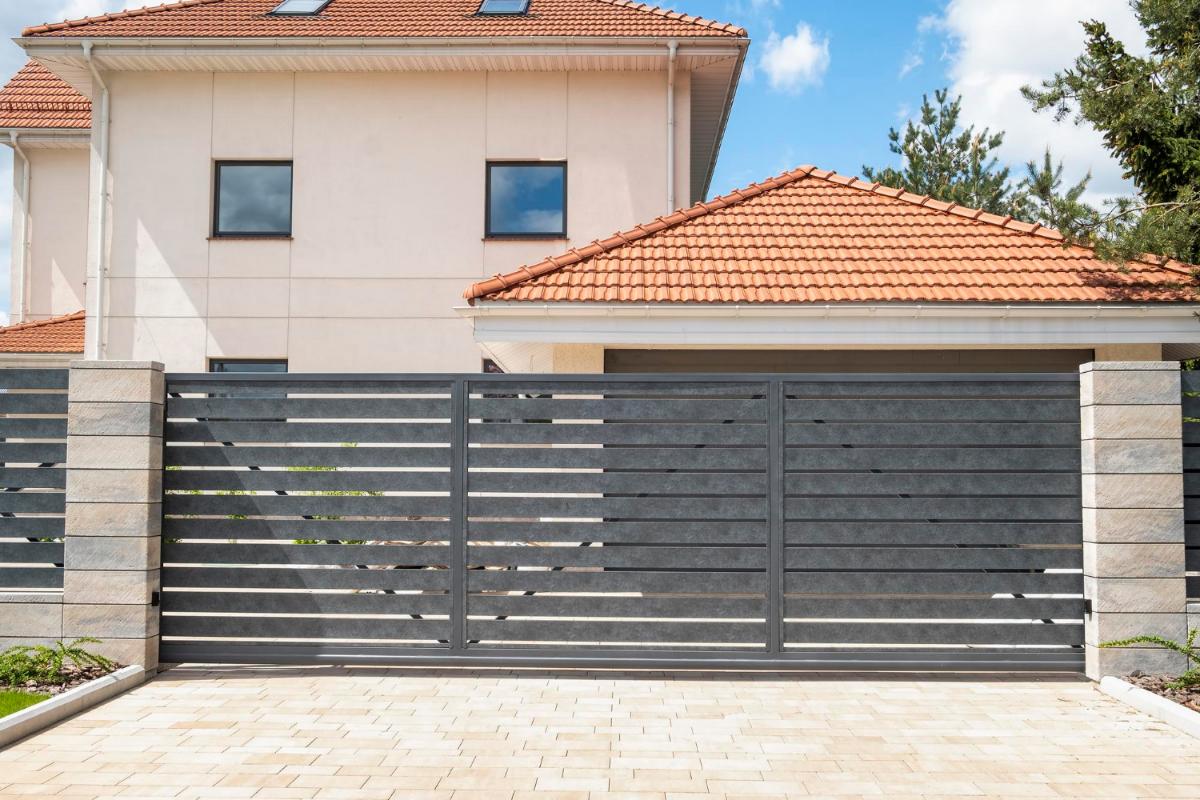 Have you recently added a fence to your property? Do you want to add some appeal or decorative elements to your fence? When you install a fence, you likely enjoy the privacy and security it brings to your yard. It can completely transform the space, providing you with the ultimate oasis right outside your door. However, as experts in fence installation and fence repair in Jacksonville, we know how to maintain and enhance your fence. Adding your own style to your fence is easy with these few decorative features.
Hang Signs or Art
While fences standalone as beautiful features to your yard, it never hurts to add more decoration with garden art. By adding small signs, you can create spaces that feel more personal to your home. Some people add metal shapes that they can keep on their fences all year round, while others enhance the appearance of their fences during the holidays by hanging greenery or lights.
Enhance with Landscaping
Many people plant small shrubs or flowers along their fence to create even more appeal along the border of their property. These areas are great places to add landscaping, as it becomes easier to maintain as a long landscaping bed, and it also provides a beautiful, clean backdrop to grow colorful flowers and shrubs.
Install Stone Pillars
If you choose to use a wooden fence, consider reinforcing those boards with a sturdy, stone pillar. Stone pillars can add a cottage-like feel and make your backyard feel more quaint. These features may cost more upfront, but they will pay off by requiring low maintenance and lasting a lifetime.
Choose a Low Profile Fence
When you choose a fence to add curb appeal, you consider a low-profile fence. Low-profile fences will boost the exterior appearance of your home, while also providing border security. However, it will not block the look of the home. Instead, it can add stark contrast and style to the entire property. With a low-profile fence, you can enjoy all the benefits of an ornamental fence without any of the large space commitments.
Install a Fancy Gate
Fancy gates add an element of appeal and intrigue to your fence, and they also welcome guests with a beautiful opening to your yard. Arches, beautiful vines, fancy wooden features, and beautiful tracks themselves add a beautiful element to your yard that matches any style. Gates can be customized to your liking, whether you prefer more security or just a picketed entrance.
By making some of these adjustments to your fence, you can add style and appeal to any style of fence. If you are looking for experts in fence design, installation, and fence repair in Jacksonville, talk to the team at Masters Quality Fence. Contact us to get started with the design of your fence today!