4 Qualities of Vinyl Fencing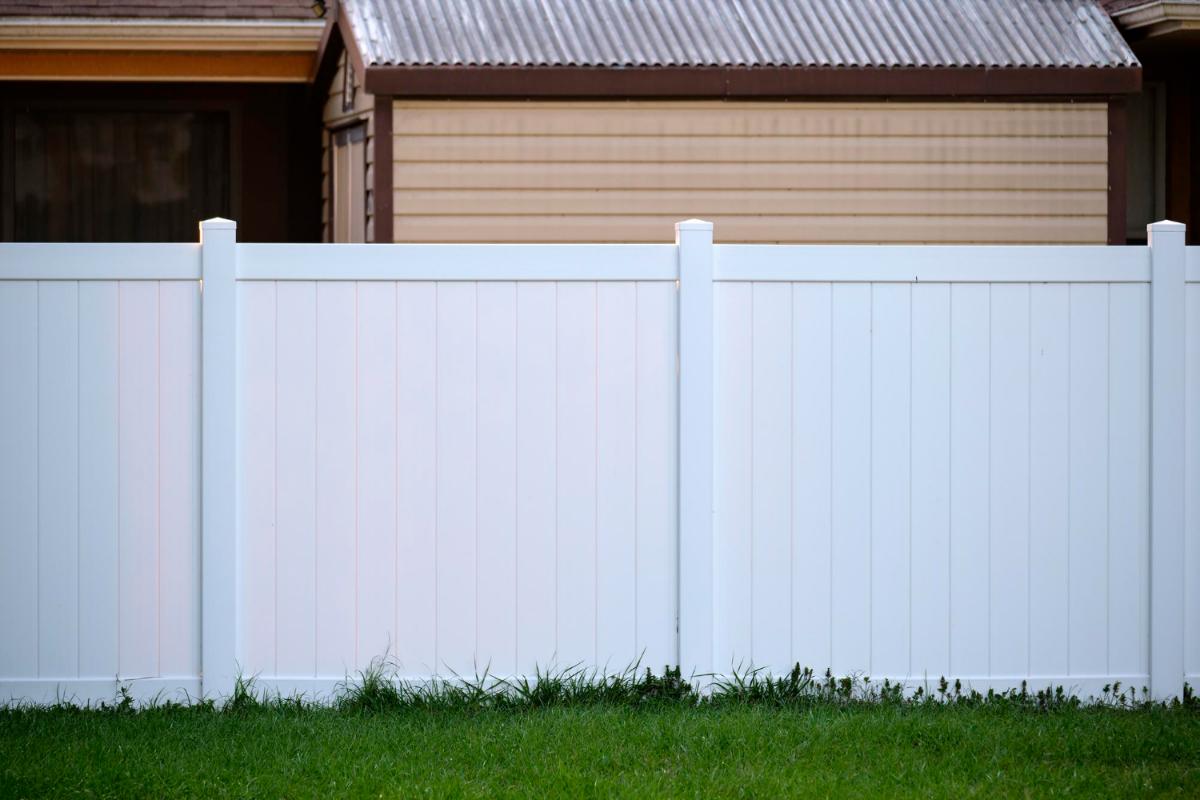 Are you preparing to build a fence around your property? Do you want to enjoy all the benefits of a fenced-in property? Once you decide that a fence is right for you, you may start to do your research to select the right fence material to meet all your needs. Vinyl fencing has become one of the most popular options on the market, as it possesses many qualities that are attractive to home and business owners. As one of the top fence companies in Jacksonville, we provide quality installation services for every type of fence. Here is what you should know about vinyl fencing.
Vinyl Fencing is Durable
Vinyl is a manmade product that is durable and built to withstand many of the degrading effects that typically deteriorate many other fence materials. Wood may rot, and metal may rust, but vinyl will not suffer from any of these damaging effects. It will remain stable and protected over many years, which ensures its longevity and makes it a worthwhile investment for those looking for a high-quality fence.
Vinyl Fencing Requires Low Maintenance
People choose vinyl for its low maintenance. Polyvinyl chloride is the main component in vinyl fencing, and this chemical is known for its low maintenance requirements. It is used in many common construction materials to offer longevity to many products. It will not need to be stained or sealed, like other fence materials on the market, which will save you time and money. The only maintenance tasks you need to worry about is rinsing off the fence to remove dirt or plant buildup. Consider using a mild detergent to remove any potential insect damage as well.
Vinyl Fencing Holds Up to the Weather
Vinyl is a durable material that will hold up to inclement weather, which can prevent extensive damages and expensive repairs. It is also constructed with special materials that prevent yellowing or staining over time, which is common on many other surfaces when exposed to sunlight. Fence contractors understand how to properly install vinyl fences to withstand heavy winds and rains common in Florida.
Vinyl Fencing is Customizable
Another large benefit of vinyl fencing is that it is highly customizable. Because it is a manmade substance, you can choose to install vinyl fences to meet all of your needs. If you want a privacy fence, vinyl fences can be installed closely together to prevent any visibility. If you want a garden, picket fence, you can install the posts with space between them to enhance the appearance of your landscaping beds.
When you are looking for the right material for your fencing needs, you should consider the customizability and durability of vinyl fencing. Vinyl fencing is a great option for those looking for a beautiful fence with low maintenance required. When you are ready to install a fence around your property, trust one of the top fence companies in Jacksonville.
Contact Masters Quality Fence to hear more about our reputable fence services today!