4 Fence Styles that Enhance the Privacy of Your Yard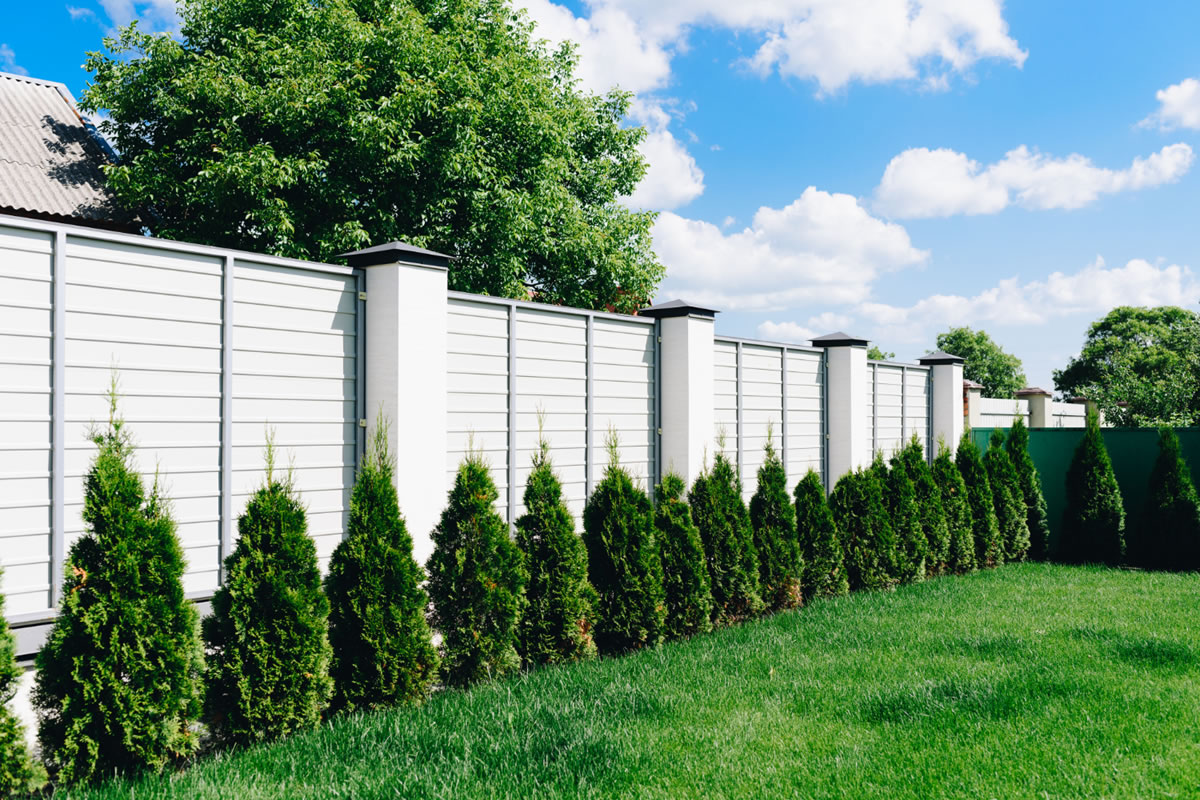 Are you tired of feeling like you are never alone when you spend time in your backyard? Living in a neighborhood has many perks, but it can also have a lack of privacy that may deter you from doing certain activities and truly enjoying the space you have. If you are constantly being bothered by nosy neighbors, or you want to create a private oasis in your own backyard, it may be time for a privacy fence. As quality fence contractors in Jacksonville, we help many homeowners create the fence they have always wanted. These are a few styles of fences that work great for creating privacy.
Picket Fences
Closely spaced pickets on these wooden fences create a secure barrier between neighbors' yards. There are many other kinds of privacy fences, but this one is the most cost-effective because it provides adequate security for the least amount of money. This fence, however, will need regular care to avoid mold and rot. This is because the wood has been pressure treated.
Horizontal Fences
With these newly designed custom fences, your yard will have a more modern look and feel, and you will finally gain that privacy you have been seeking. These fences are frequently seen surrounding modern residences of the mid-20th century era. Your fencing options include beautiful woods, like red cedar and treated pine. The best uses for a horizontal fence are for modern houses, front yards, and gates.
Shadowbox Fences
Shadowbox fences are a popular choice for securing personal space in the backyard. To create this unique look, fence boards are alternately positioned on either side of the central rail in this design, making the pattern look the same from either perspective. Many people even refer to these fences as 'good neighbor fences' as they are the ultimate privacy fence for those who live in busy neighborhoods. The alternating boards are often set close enough together that there are no spaces between their edges. That serves to increase privacy. However, there is sufficient space between planks for air to circulate freely.
Stone Fences
Stone, as opposed to metal or wood, can give a structure a more classic appearance. These walls can be towering and gigantic, formed of mortared stacked stones in a clever pattern to improve your home's aesthetics. Masonry fences offer an easy, low-cost option for achieving desired levels of seclusion. They can be erected on any somewhat flat surface, though their stability is directly proportional to the quality of their construction.
These are a few styles of fences to consider when you want to enhance the privacy of your yard. If you are finally ready to step outside and feel like you are the only one out there, you'll want to trust our fence contractors in Jacksonville to help create the oasis you've been seeking.
Contact Masters Quality Fence to get started with designing the privacy fence you want today!